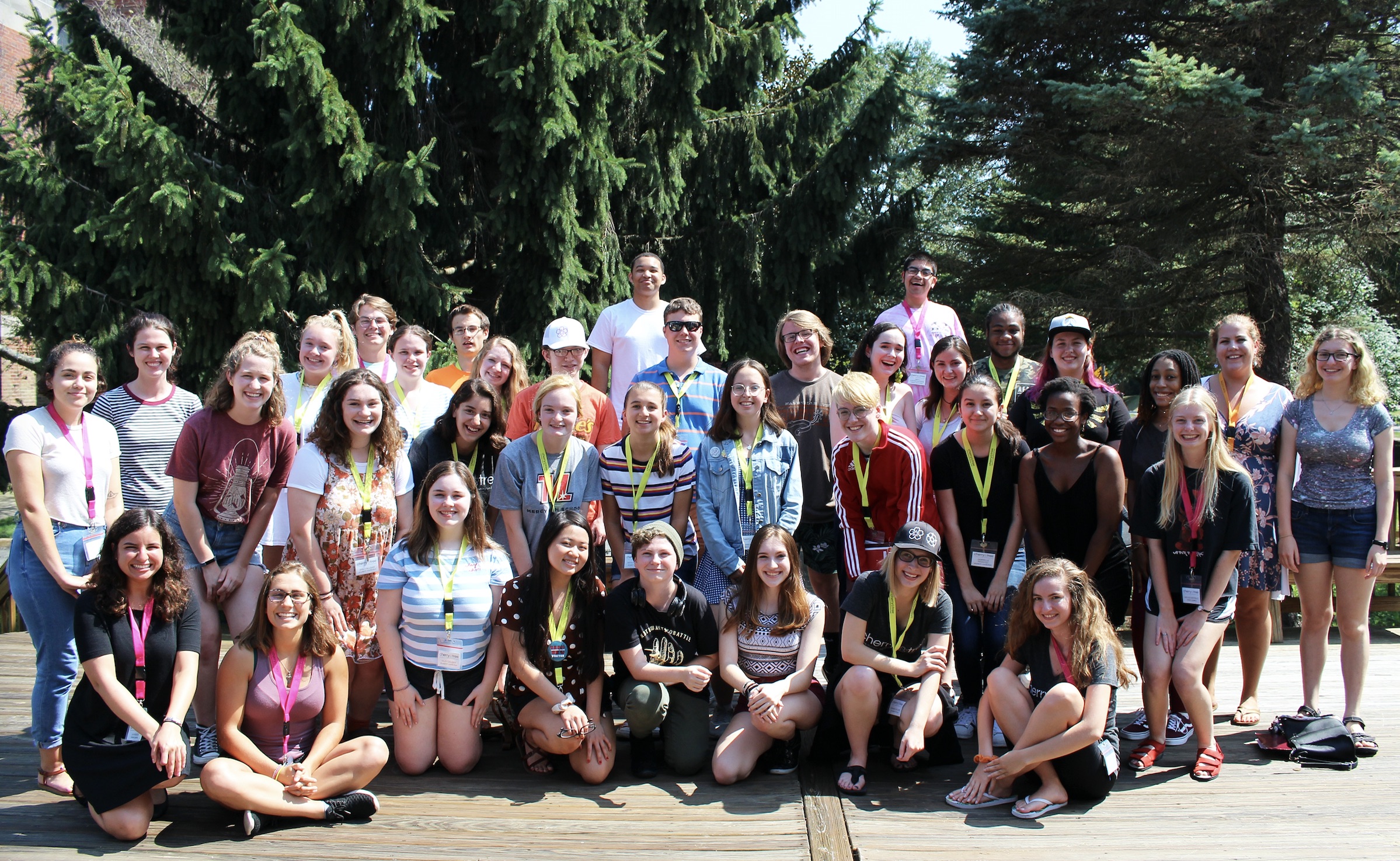 2021 Cherry Tree Young Writers' Conference: July 14-17
Registration Deadline: July 1
Conference Tuition
The tuition fee for the 2021 Cherry Tree Young Writers' Conference is $295. This fee covers all elements of the conference:
Registration in one of four creative writing workshops: Poetry, Fiction, Journalism, or Memoir. Each workshop has a limited number of slots, which will be assigned on a first-come, first-served basis.
A bonus workshop, "How to Write a Successful College Admissions Essay," offered by experienced Washington College Admissions staff.
Literature Discussions, Craft Talks, and Readings presented by Conference Faculty, Staff, and Interns. There will also be Open Mic Readings, where all attendees are invited to share their creative writing.
The tuition fee also includes:
A $1000 engagement credit: any conference participant who goes on to enroll at Washington College will receive a one-time credit that lowers their first-year tuition by $1000.

A Print Shop Demonstration filmed in our letterpress studio, and a signed copy of a letterpress broadside.
A free copy of the latest issue of Cherry Tree, our national literary journal, which features fiction, poetry, creative nonfiction, and Literary Shade by acclaimed contemporary writers.
Tuition is due at the time of registration. All tuition proceeds are used solely to benefit the operation of the Cherry Tree Young Writers' Conference and associated programs.

Scholarship Information
We offer several different types of scholarship. All of them cover the full cost of tuition, and some cover a free book set as well. Click here to learn more about our scholarship opportunities!
Please note: Your workshop spot is not secured until a scholarship is awarded or the registration fee is paid. If you apply for a scholarship but are not awarded one, you will have the opportunity to register as a paying attendee. However, you will be limited to the workshop slots still available at that time. Our workshop tracks often reach capacity before the final registration deadline.
The registration deadline for the 2021 Cherry Tree Young Writers' Conference is July 1. If you have any further questions, please contact conference coordinator Franci Revel at frevel2@washcoll.edu.