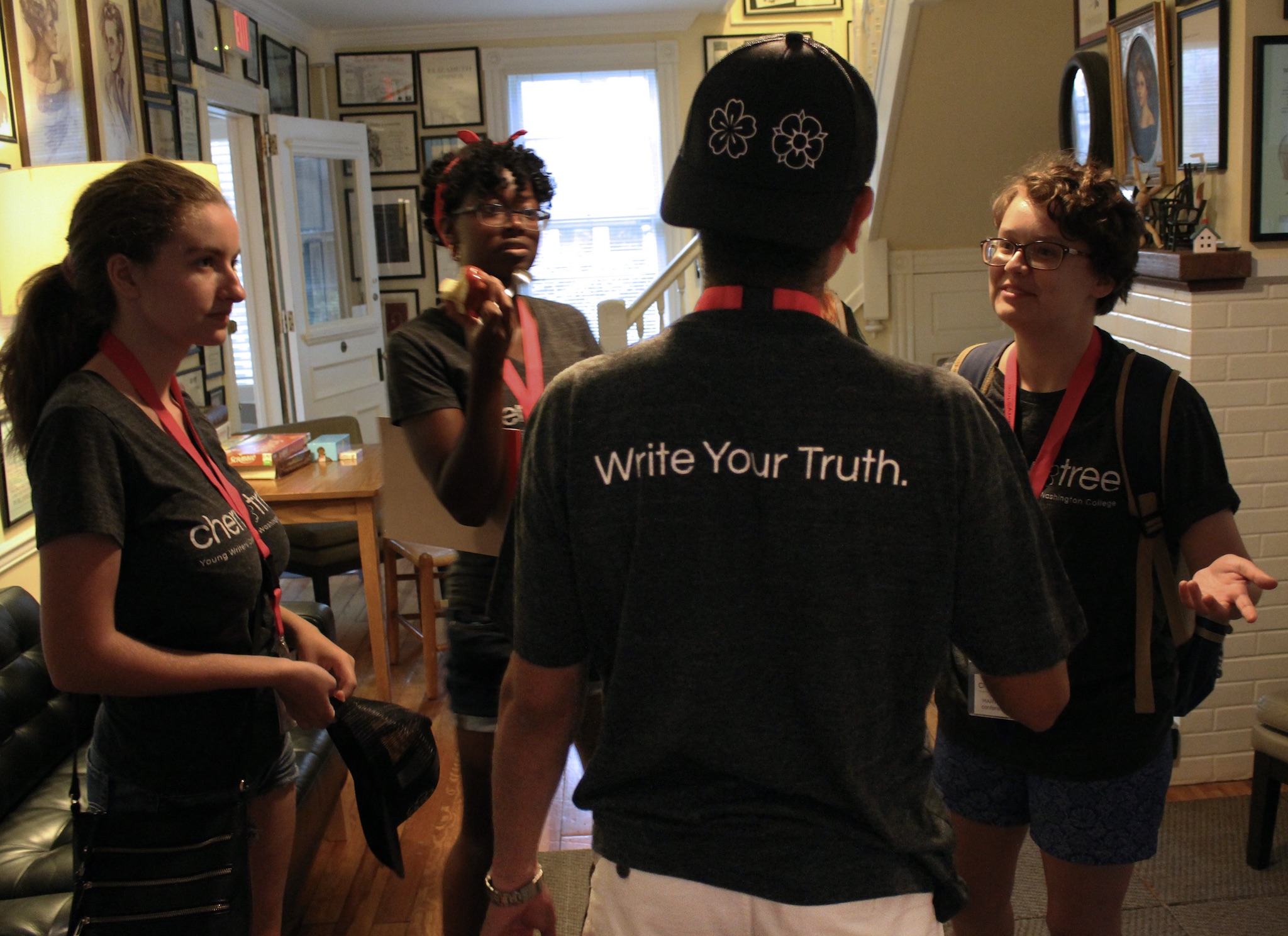 Good writers are good readers.
At the Cherry Tree Young Writers' Conference, you will study literary texts with faculty from the Washington College English department, learning how to analyze poetry and prose, how to support your opinions with evidence, and how to read literature the way writers do: looking for new techniques that you can make your own.
2021 Conference Literature Discussions:


DR. KIMBERLY QUIOGUE ANDREWS
"Thinking in Poetry"
DR. COURTNEY E. RYDEL
"Saintly Transformation and the Authorship of Gender"