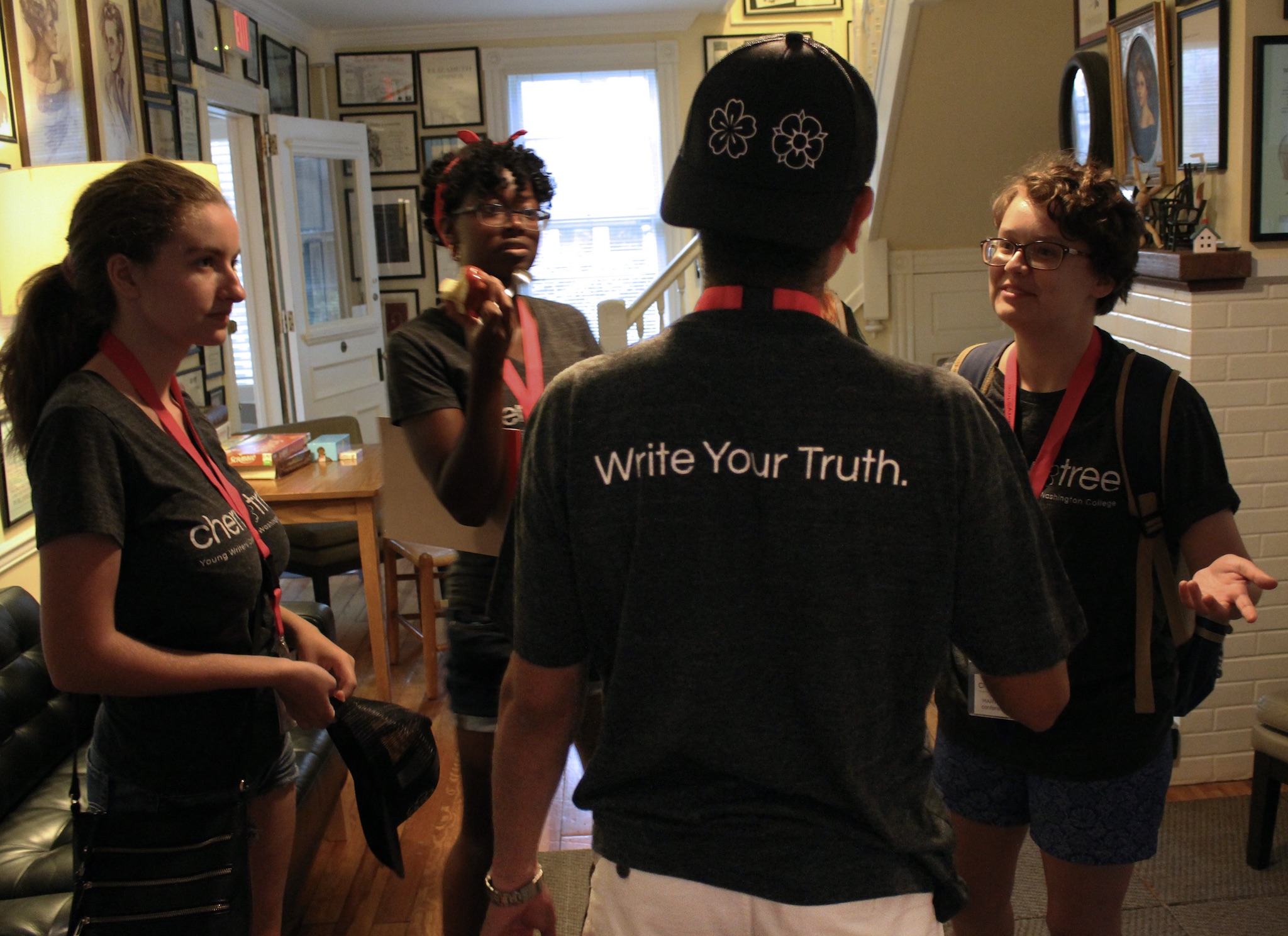 If you have ever dreamed of studying with professional writers who know the publishing world inside and out, this is your chance.
Our faculty is composed of expert teachers who are also successful authors and scholars. They will introduce you to the exciting challenges of studying creative writing and literature at the college level.


Below, you can find the faculty for the 2024 conference--a testimony to the caliber of writers you'll study with at Cherry Tree!
JANINE JOSEPH: POETRY
Janine Joseph is a formerly undocumented poet and librettist from the Philippines. She is the author of Decade of the Brain (Alice James Books, 2023) and Driving without a License (2016), winner Kundiman Poetry Prize. She is also co-editor of Undocupoetics: An Introduction, an anthology of poetry and poetics forthcoming from HarperCollins/Harper Perennial. She is an Associate Professor of Creative Writing at Virginia Tech.
RAUL PALMA: FICTION
Raul Palma is the author of A Haunting in Hialeah Gardens (Dutton, 2024), and In This World of Ultraviolet Light (Indiana University Press). He is a member of the fiction faculty at Ithaca College, and the Associate Dean of Faculty and New Initiatives in Ithaca College's School of Humanities and Sciences. He earned his Ph.D. at the University of Nebraska, with a specialization in ethnic studies. His stories and essays have appeared in prestigious literary magazines, and included in Best Small Fictions 2018. Palma is Cuban American. He lived in Miami for 25 years and has also lived in Key West, Chicago, and Lincoln, NE. Currently, he resides in Ithaca, NY with his wife and daughter
SUSAN MUADDI DARRAJ: FICTION

Susan Muaddi Darraj is an award-winning writer of books for adults and children. Darraj's short story collection, A Curious Land: Stories from Home, was named the winner of the AWP Grace Paley Prize for Short Fiction as well as a 2016 American Book Award. For children, she has written numerous YA biographies, as well as the Farah Rocks chapter book series, the first to feature an Arab American protagonist. She was also head writer of the Spotify Original podcast, Arabian Nights, for young listeners. Her new novel, Behind You is the Sea, was published in January 2024 by HarperVia. In 2018, she was named a USA Artists Ford Fellow. Susan lives in Baltimore, Maryland, and teaches English and creative writing at Harford Community College and the Johns Hopkins University.
JASON FAGONE: JOURNALISM
Jason Fagone is a journalist and author. Currently the narrative writer at the San Francisco Chronicle, his stories have appeared in The Atlantic, The New York Times Magazine, Wired, GQ, and Grantland. His most recent book, The Woman Who Smashed Codes: A True Story of Love, Spies, and the Unlikely Heroine Who Outwitted America's Enemies, was named one of NPR's best books of 2017 and became a PBS documentary. A magazine story he wrote is being developed into a feature film by the makers of Hidden Figures. In 2014-15, he was a Knight-Wallace Fellow in journalism at the University of Michigan.
COURTNEY E. RYDEL: ENGLISH LITERATURE
Courtney E. Rydel, proud Jersey girl, holds a Ph.D. in English from the University of Pennsylvania and a BA in English with minors in Creative Writing and Classical Studies from The College of New Jersey. She appeared in a documentary called "Deadly Journeys of the Apostles" that aired on National Geographic in 38 countries. With ornithologist Jennie Carr, she created the #MedievalBirds project, bringing together biology and poetry.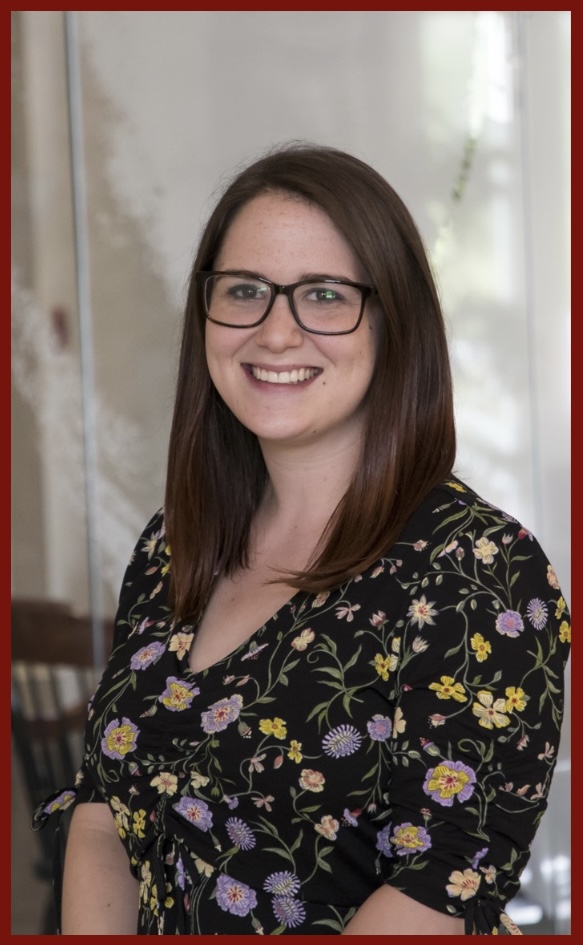 SHANNON WHITAKER: HOW TO WRITE A SUCCESSFUL COLLEGE ADMISSIONS ESSAY
Shannon Whitaker was born and raised in Chestertown, Maryland. She studied Theater Arts and discovered the importance of higher education at the University of New Haven. This is Shannon's third year as a Washington College counselor, and she loves helping students find their homes. Having lived in Chestertown for most of her life, she has insight into everything that makes this historic town one of the Eastern Shore's hidden treasures. She looks forward to showing you what Washington College and Chestertown have to offer.