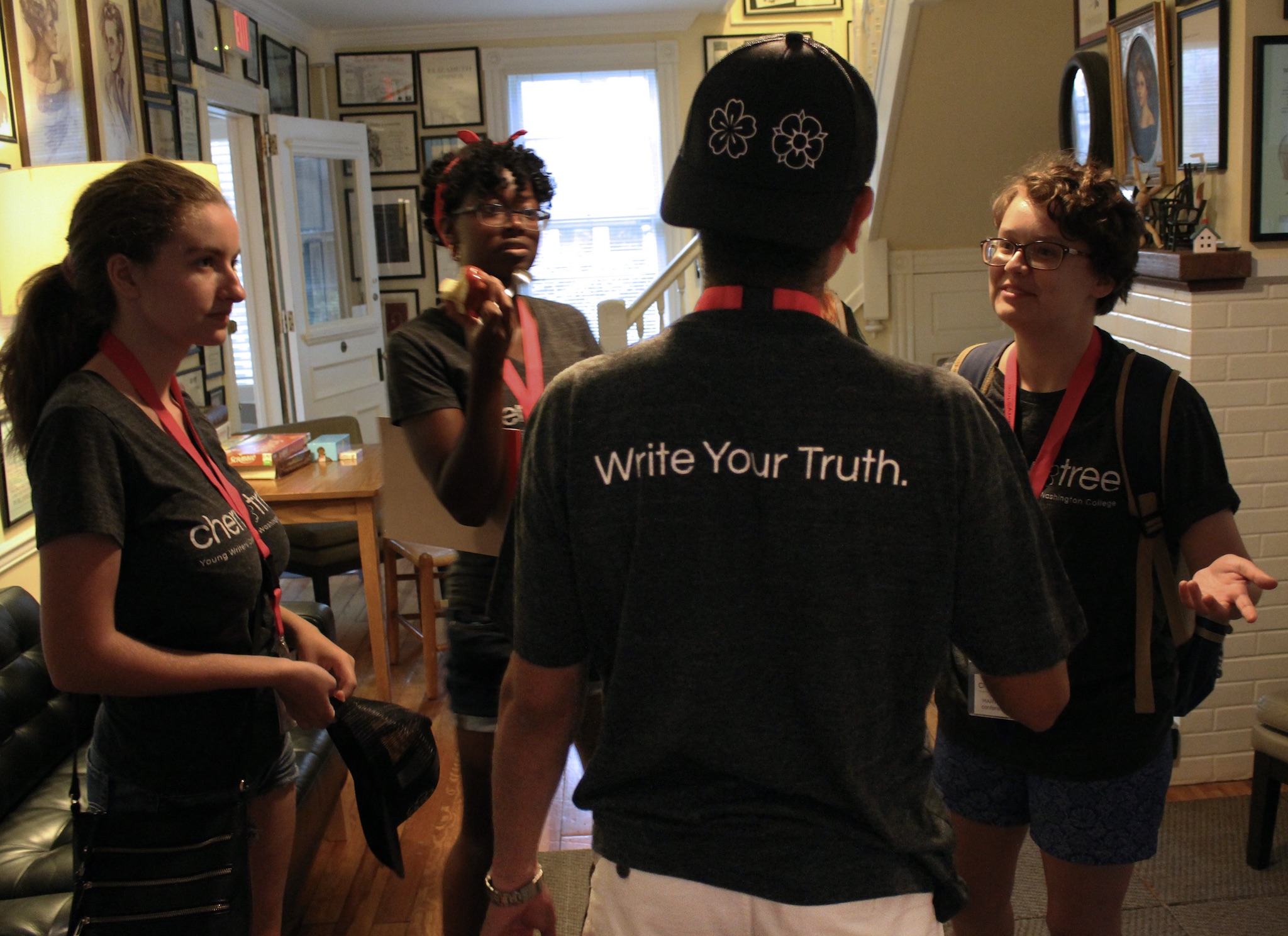 Every moment of the Cherry Tree Young Writers' Conference is designed to teach you something new about writing.
In craft panels, faculty will present particular literary devices or strategies that they use when drafting poetry and prose. Faculty readings will allow you to hear how professional writers present their work, how writing has a life beyond the page, how today's authors must also learn to engage with an audience by answering questions, signing books, and developing their readership.
CRAFT PANELS
The 2024 Cherry Tree Young Writers' Conference will include panel discussions with faculty members as well as symposia with Conference Interns on topics regarding writing, editing, and publishing. Check back for more information!
FACULTY READINGS
Conference faculty members will also take part in two nights of faculty readings, during which they will read from their own creative work. Readings are free and open to the public.