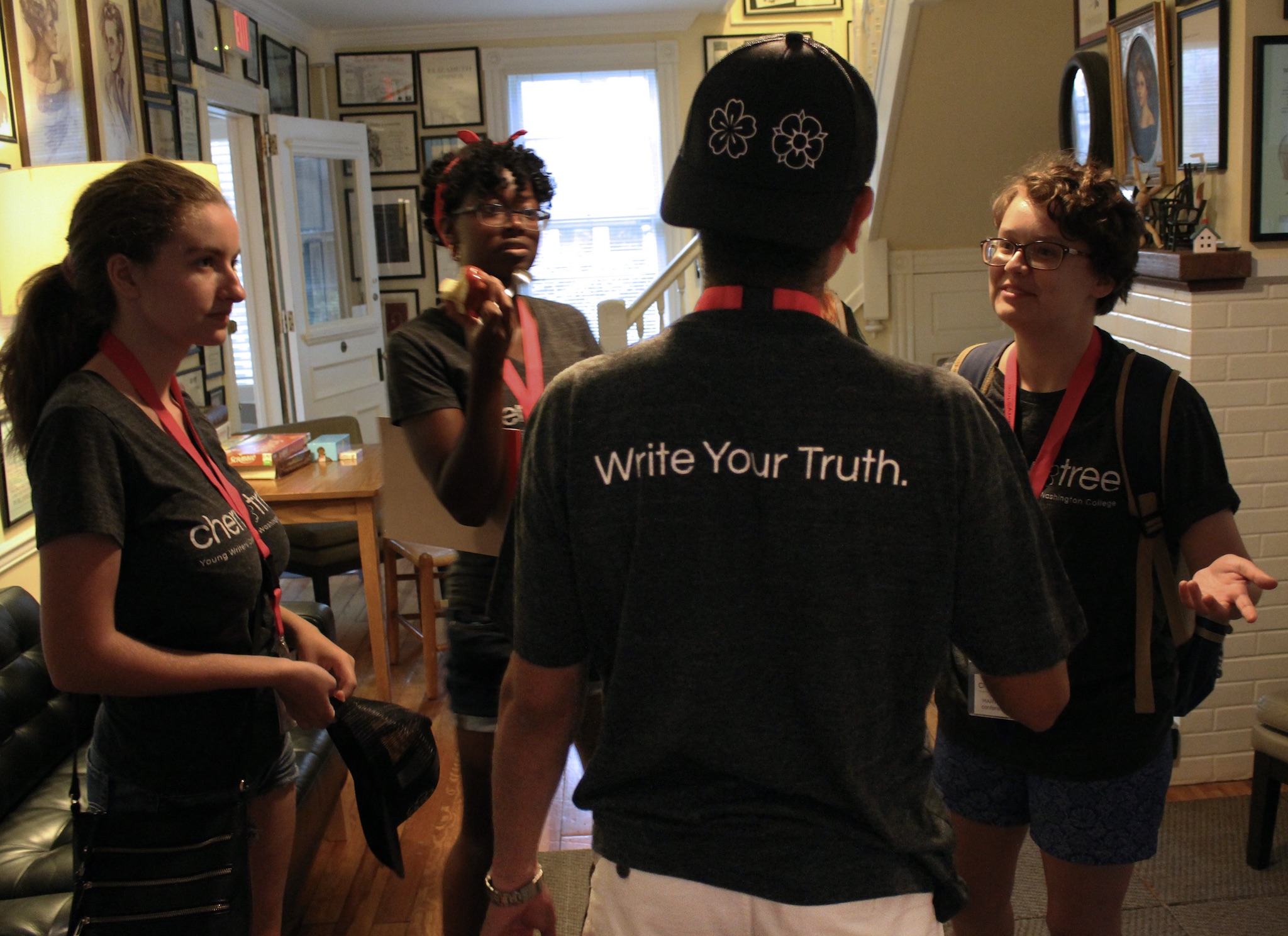 Our motto is "Write Your Truth."
Creative writing workshops at the Cherry Tree Young Writers' Conference are designed to help you discover the stories that matter to you. What is your truth? What is the voice you will use to tell it?
POETRY WORKSHOP
ASHLEY JONES
Poetry Is Not a Luxury
Audre Lorde told us that Poetry, by which she meant the linear thing and the power inside each of us, is a vital tool for our survival. Poetry can help us hear our own voice, it can help us to process what happens to and around us, and it can be an incredible vehicle for empathy-making. When Gwendolyn Brooks writes about Carolyn Bryant and Mamie Till on two sides of tragic motherhood, we understand how poetry can break our dark history open. When Patricia Smith writes the history of colonial terrorism in perfect sonnets, we understand poetry's ability to break through a perceived rigidity to make way for the nimble, deft, and dizzying truth. When Lucille Clifton tells us, in the mirror, that we are somebody, poetry emboldens our hearts. In this generative workshop, we will read and write poetry that moves, and moves us—to action, to thought, to feeling, to that mystical and necessary power we hold so dear.
FICTION WORKSHOPS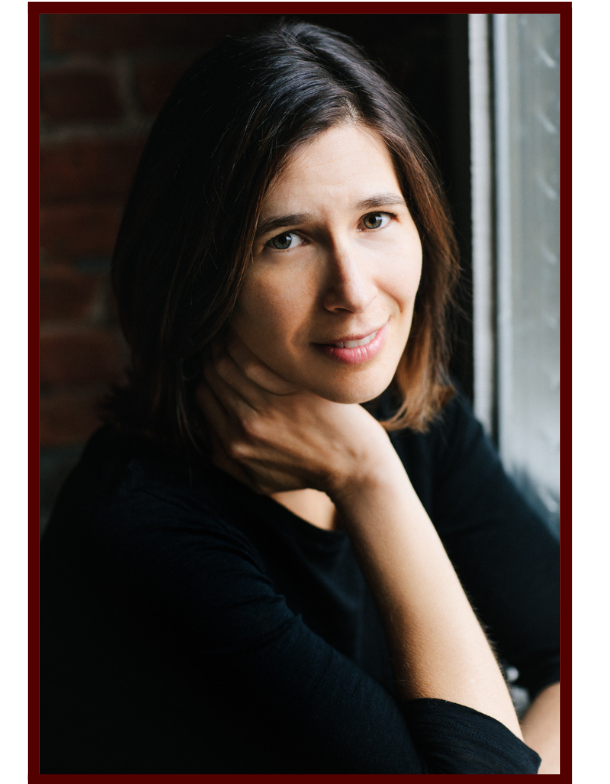 IDRA NOVEY
I Spoke, Then They Spoke, Then We All
Spoke The Story
In this fiction workshop, we will look at how shifting points of view can change up a story in exciting ways. We will experiment with writing in first person as an "I," then play around writing with a "you" in second person, then revisit the same story writing in third person as "she," "he," or "they." We will explore writing multiple points of view (POV) within a single story; shifting POV can lead to great discoveries about a character's blind spots, which impact how that character responds to others, and what ultimately might occur in the story. We will do some experiments trading story lines between characters, and see what surprising shifts in perspective might emerge from these collaborations. We will talk about how and why the characters we create might respond differently to a given event in a story, and explore the process of changing POV both within a given scene and across multiple scenes as the story moves forward in time.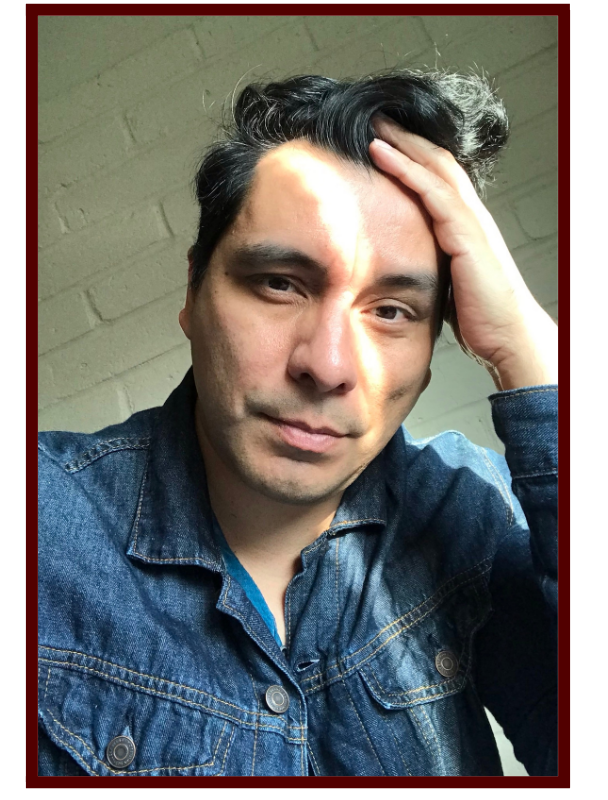 MANUEL MUÑOZ
Setting Our Scenes
Our favorite stories sometimes make us forget that the writer has made us imagine a place we've never been. How have they made something so seemingly real take shape in our imaginations? This workshop will concentrate on the importance of setting and place in our stories. We will practice some of the key elements in shaping drafts (concrete details, level of specificity, and time) to help us create spaces in which our characters can act out their conflicts. When we as writers really know a place—whether lived-in or researched or wholly imagined—our readers will trust us to know and understand our characters, too.
JOURNALISM WORKSHOP
JASON FAGONE
Writing Nonfiction Profiles
It's not easy to write in depth about real people in a way that's both factual and vivid, but this is often what makes narrative journalism so powerful and memorable: a sense of a specific person who leaps to life on the page. Through exercises and examples, we're going to explore elements of "personality profiles" in stories and books, and study how they're crafted using the tools of narrative journalism. Starting with basics such as physical description, we'll talk about how to take the raw ingredients of nonfiction (quotes, interviews, observations, documents, historical research) and use them to create accurate, respectful, and revealing portrayals of actual humans.
MEMOIR WORKSHOP
PAUL LISICKY
On Urgency
What does it mean to write memoir in 2021? How can we write out of our personal urgency while also asking questions about community, survival, isolation, and power, addressing all that is wrong with the world and all we'd like to make better? How does it feel to be alive right now? We'll think about those questions alongside all the matters of craft: voice, structure, focus, sonics, description, polarity, openings, and closings. We'll use published excerpts as prompts to generate new work in class and out. Along the way we'll work hard, take care of each other, and make sure that joy and seriousness share the same space.