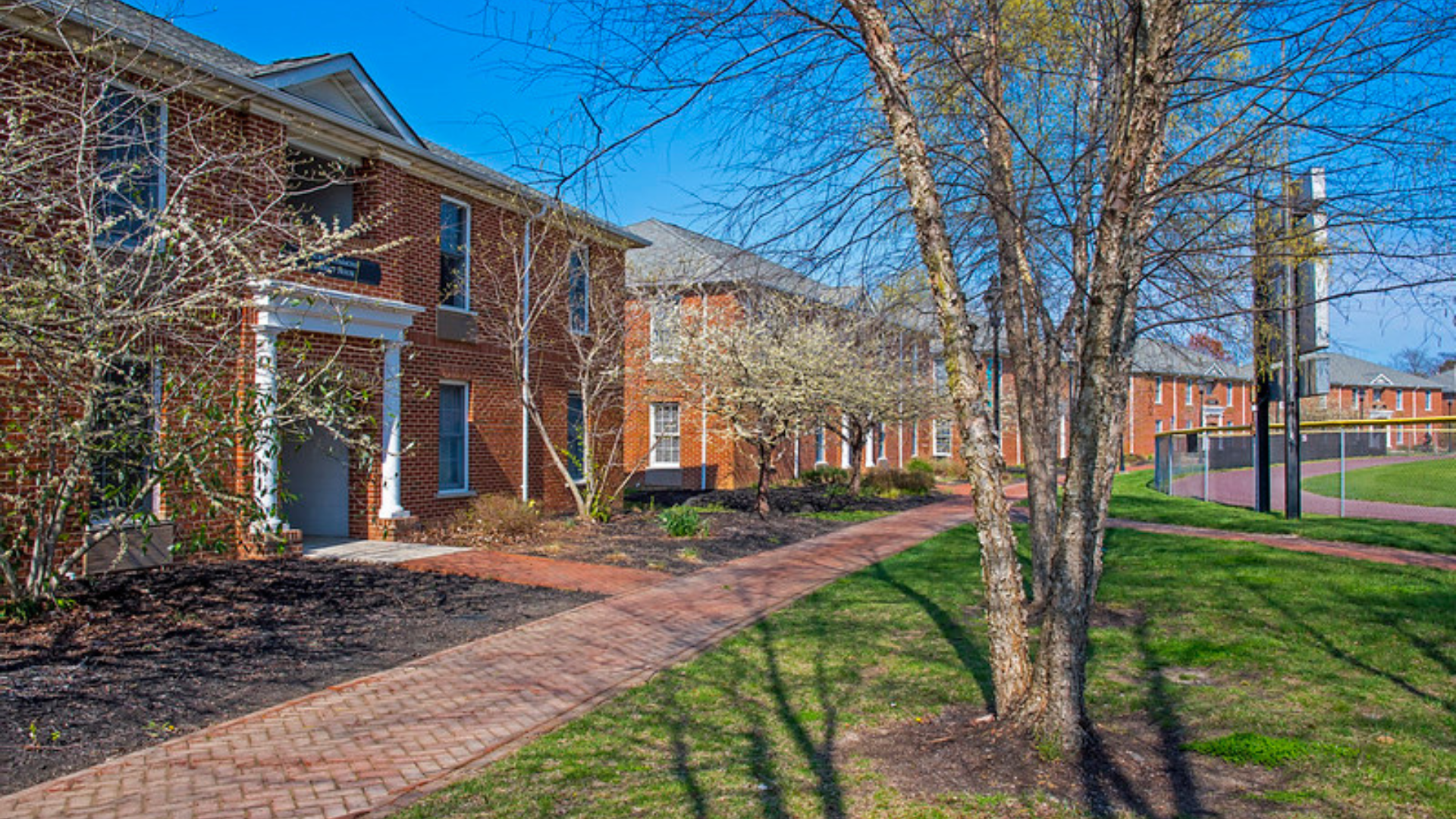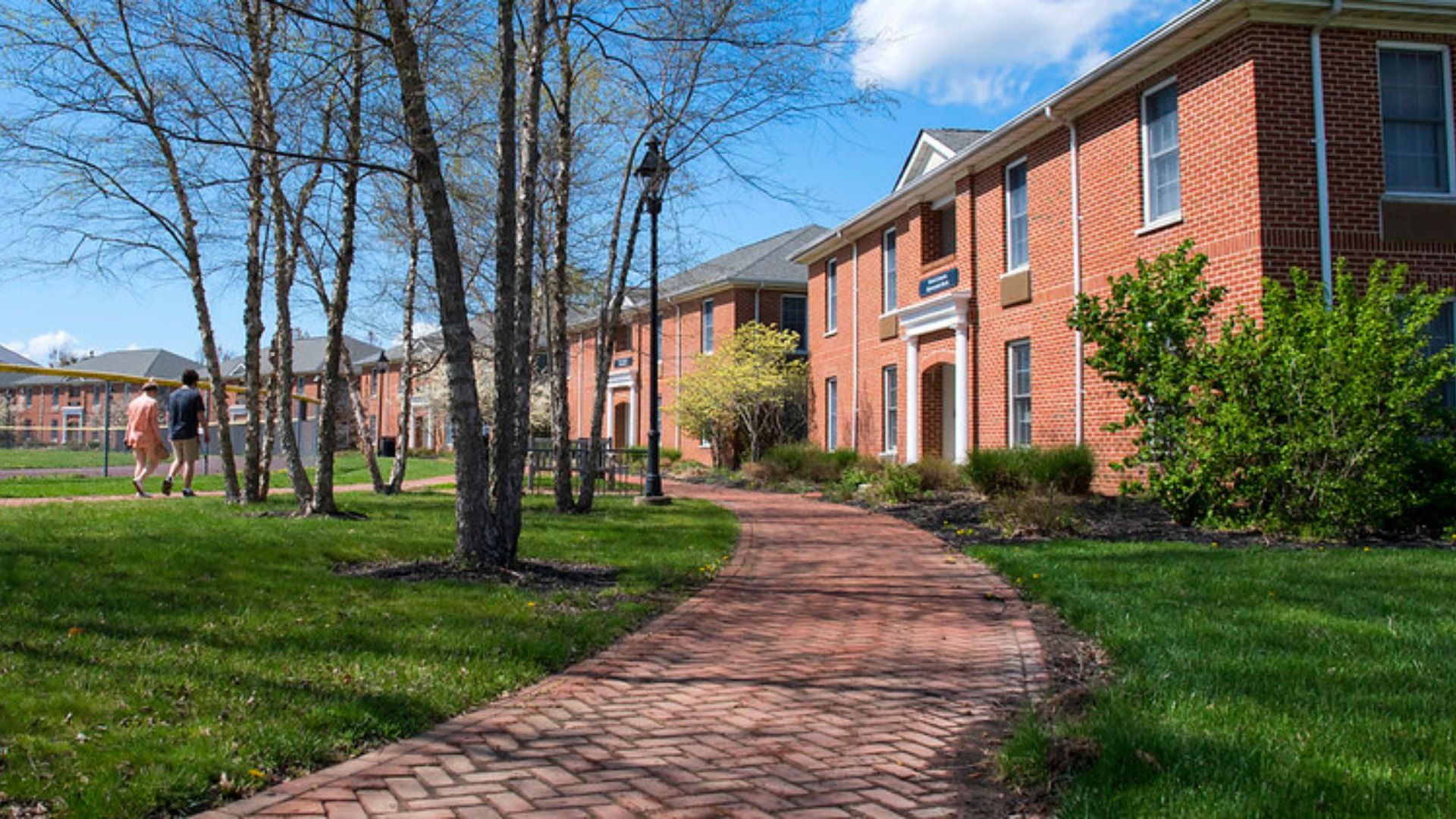 Western Shore comprises 11 buildings, each containing 4 apartment style suites.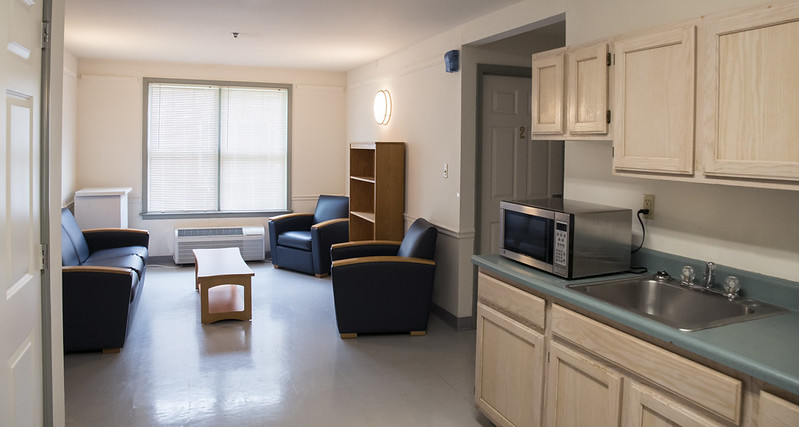 Each suite has a common room with a couch, full refrigerator, kitchen cabinets and 2 pantry closets.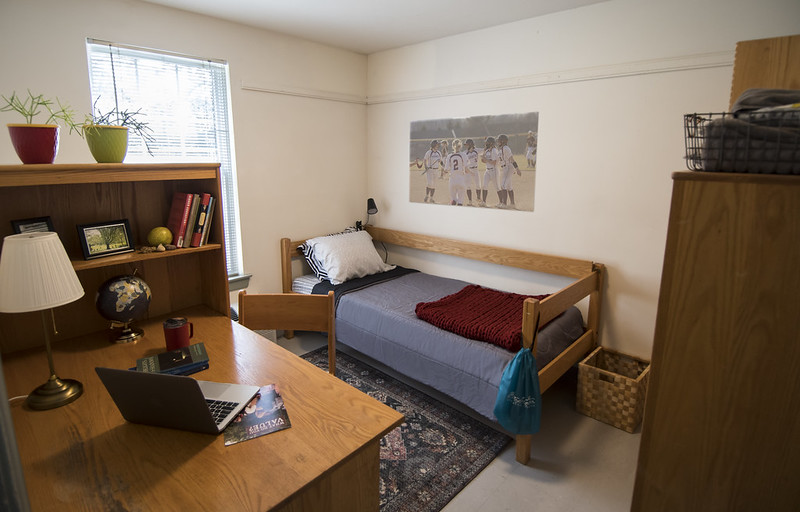 Suites can be gender designated or gender inclusive per the residents' decision.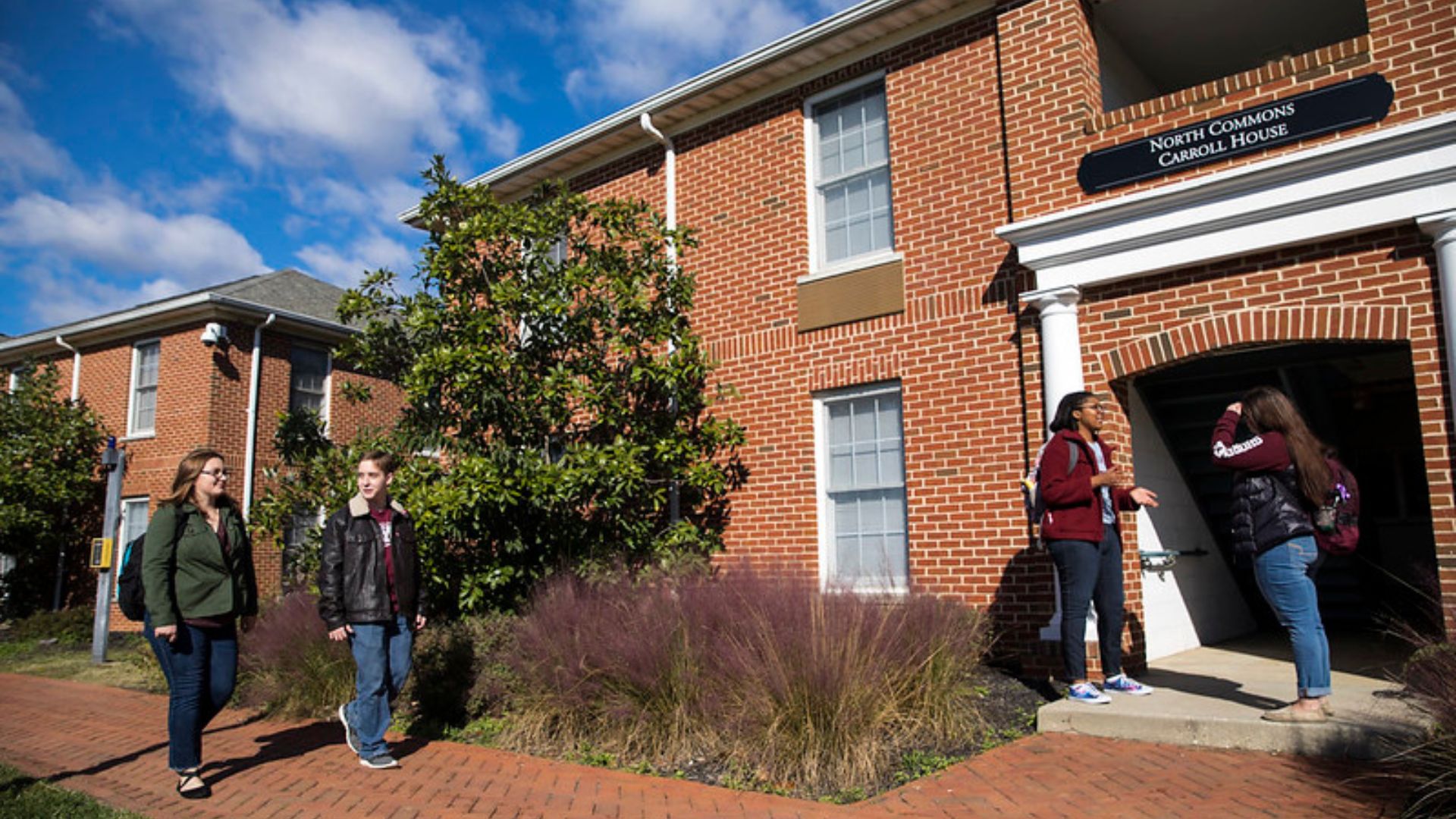 All Western Shore suites (including Sorority Houses) are limited to students with junior or senior status. If campus occupancy is low and there are spaces available in Western Shore after all interested juniors and seniors are assigned, priority is given to non-traditional students before being offered to students on the waitlist, ranked by highest credit.
1st floor suites are fully accessible. There are no elevators making the laundry room in each building inaccessible.
Each suite has 2 bathrooms
There is tile floor in the bedroom and common areas.
Each room in the suite has a hotel style unit.
Laundry rooms are located in each building on the second floor off of the landing. Cost is included in the room rate and no id or coins is needed to operate the laundry machines.
There are no community lounges in Western Shore. Each suite common room has a couch, full refrigerator, and kitchen cabinets and 2 pantry closets.
Single: 9 x 11
Common Room: 11 x 15
There are 172 singles in Western Shore.