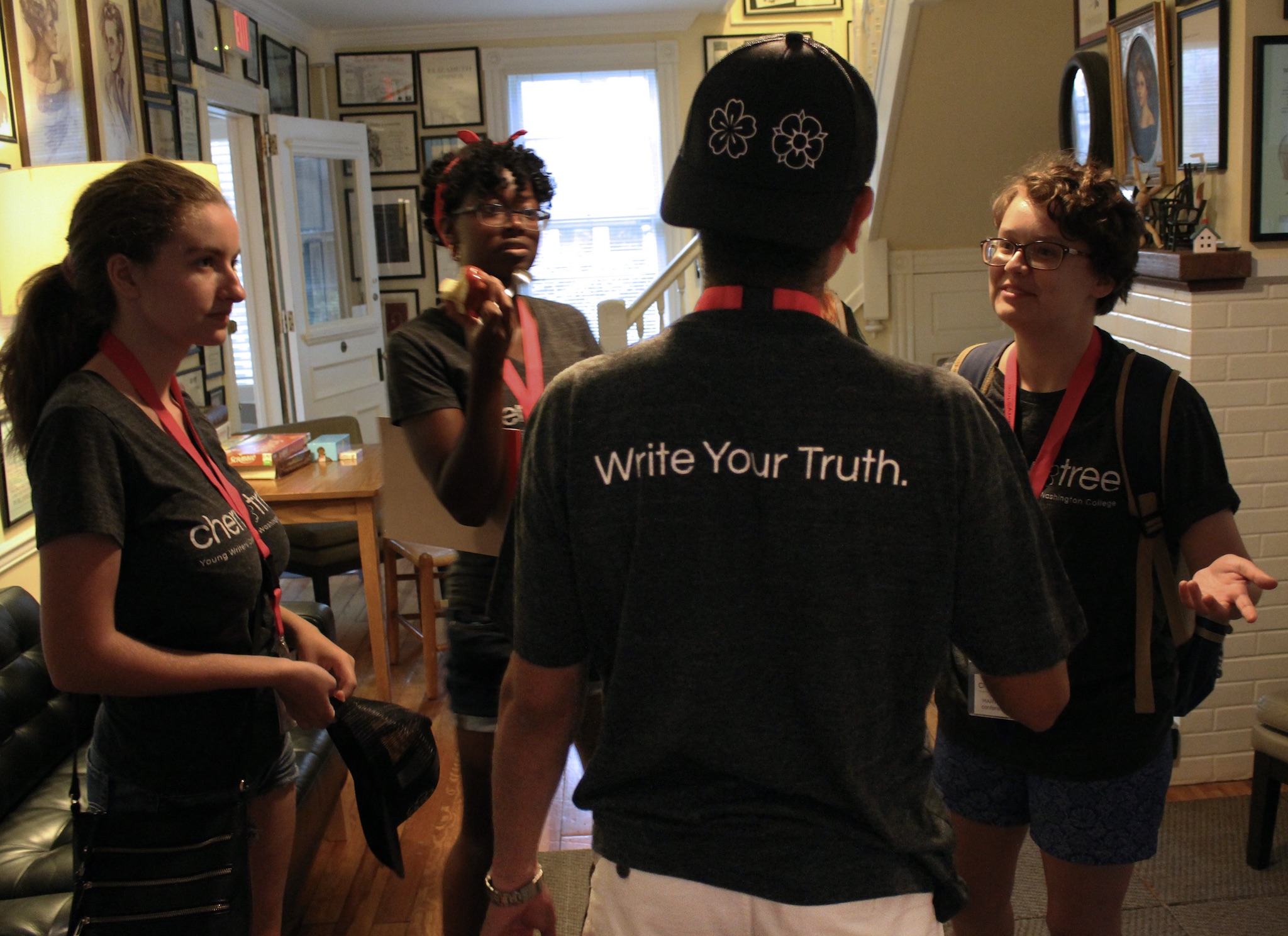 The 2023 Cherry Tree Young Writers' Conference takes place July 11-14.
Registration deadline: June 23, 2023

About the conference:
Home to the famous Sophie Kerr Prize (the largest undergraduate writing prize in the country), Washington College has made a name for itself as a school for writers, a place where aspiring poets, novelists, and journalists can study with prize-winning authors to hone their craft.
At the Cherry Tree Young Writers' Conference, rising high school sophomores, juniors, and seniors will experience the thriving literary community at Washington College, and discover the many opportunities available to undergraduates here: internships and grants in publishing, writing, and editing; a host of student-run publications; and the chance to serve as editorial screeners on Cherry Tree, Washington College's national literary journal.
All conference participants will take intensive creative writing workshops in their choice of genre (poetry, fiction, or journalism), discuss literature at the college level with current English department faculty, attend professional readings, craft talks, and writing panels hosted by the Rose O'Neill Literary House, and take a workshop on how to write effective college admissions statements.
For further questions, don't hesitate to contact our Conference Coordinator, Amber Taliancich. And to order Conference t-shirts, hats, and other swag, visit our online store here.
All tuition proceeds are used solely to benefit the operation of the Cherry Tree Young Writers' Conference and associated programs.
Videos from Intern/Staff Readings