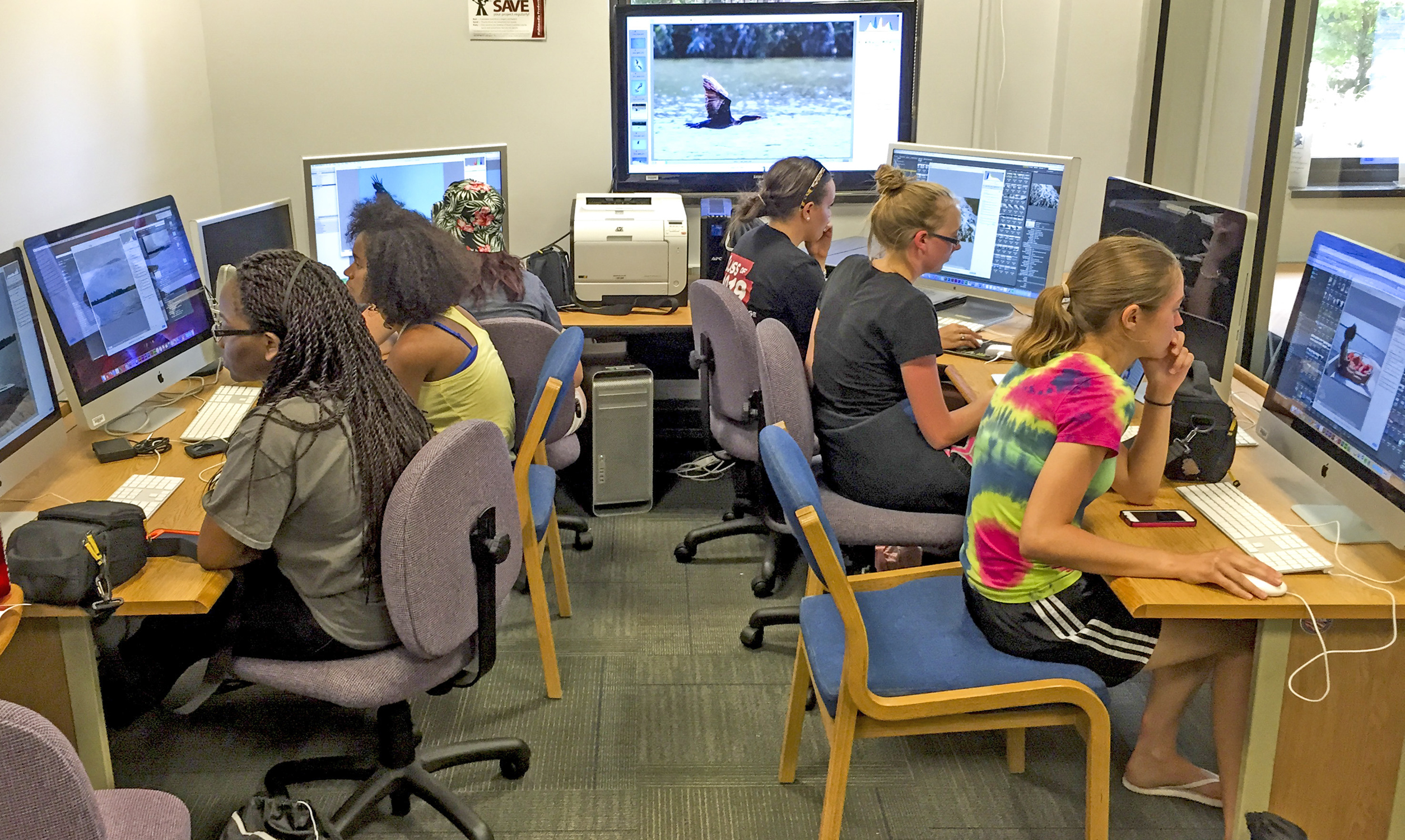 Academic ProgramsCommunication And Media Studies

CMS Speaker Series
CMS Speaker Series
The CMS Speaker Series is dedicated to advancing discourse and learning around contemporary issues in communication and media studies across disciplinary boundaries.
The CMS program brings a diverse roster of speakers to campus to spark intellectual curiosity and engage the campus and Chestertown community in contemporary debate around a wide variety of issues.
The 2020-21 CMS Speaker Series has paused to accomodate the College's virtual Fall 2020 semester. CMS events continue this academic year under the banner of the Presidential Fellows Track "Communication, Culture, and Change." Evetns included:
"Creating Change on Campus" with Felicia Attor, '20; Maddie Jones, '21; and Caitlyn Creasy, '20

"A Conversation with Joyell Arvella", Joyell Arvella, J.D., alumna

"Making Change, Making Representation" with Johanna Tesfaye, M.A. and Caitlyn Johnson, director
Dr. John Musser as Veronica Bleaus | Scott Andrew, MFA
The Diva Saga: The Legend of the Worst Drag Queen
Dr. Robert Mejia | Assistant Professor of Communication, University of North Dakota
Student Seminar: "The Ethical Limits of Play"
Public Lecture: "Race and Urban Communication Infrastructure"
Dr. Allison Page | Assistant Professor of Communication & Theatre Arts, Old Dominion University
Student Seminar: "Governing through Algorithms: Predictive Policing in the Era of Black Lives Matter"
Public Lecture: 4: 'Meet, Help, Become a Slave…to Better Understand History': Race and Agency in Educational Videogames"
Dr. Stephanie Brown | Visiting Assistant Professor of Communication, St. Louis University
Student Seminar: "Dissecting the Frog: Identity and Comedic Taste"
Public Lecture: "Open Mic?: Gender, Labor, and Gatekeeping in Stand-up Comedy"
Dr. Martina Baldwin, Assistant Professor of Cinema and Television Arts, University of California Fullerton
Student Seminar: "TV, Branding, and Social Media"
Public Lecture: "Media Literacy in the 21st Century"
Dr. Myra Washington, Associate Professor of Communication and Journalism, University of New Mexico
Student Seminar: "Blasians, Branding, and Binary Paradigms"
Public Lecture: "Permission to Speak: Multiracial Identities, Community, and the Public Sphere"
Dr. Arnau Roig-Mora, Assistant Professor of Internal Communications and English Language at Universitat Pompeu Fabra (Barcelona, Spain)
Student Seminar: "Radical Politics in New Queer Cinema"
Public Lecture: "Transgender Representation in Global Cinema"
Dr. Mel Stanfill, Assistant Professor Texts, Technology, and Digital Media at the University of Central Florida
Student Seminar: "Introduction to Fan Studies: You Can Study Fan Fiction for a Living?"
Public Lecture: "Everything is Made Up and the Law Doesn't Matter: The Strange Life of Intellectual Property"
Past speakers have been generously supported by the William James Forum Fund, the Business Management Department, the Center for Environment and Society, the Gender Studies Program, the Department of Theatre and Dance, the Department of Mathmatics and Computer Science, and the program in Black Studies.
---