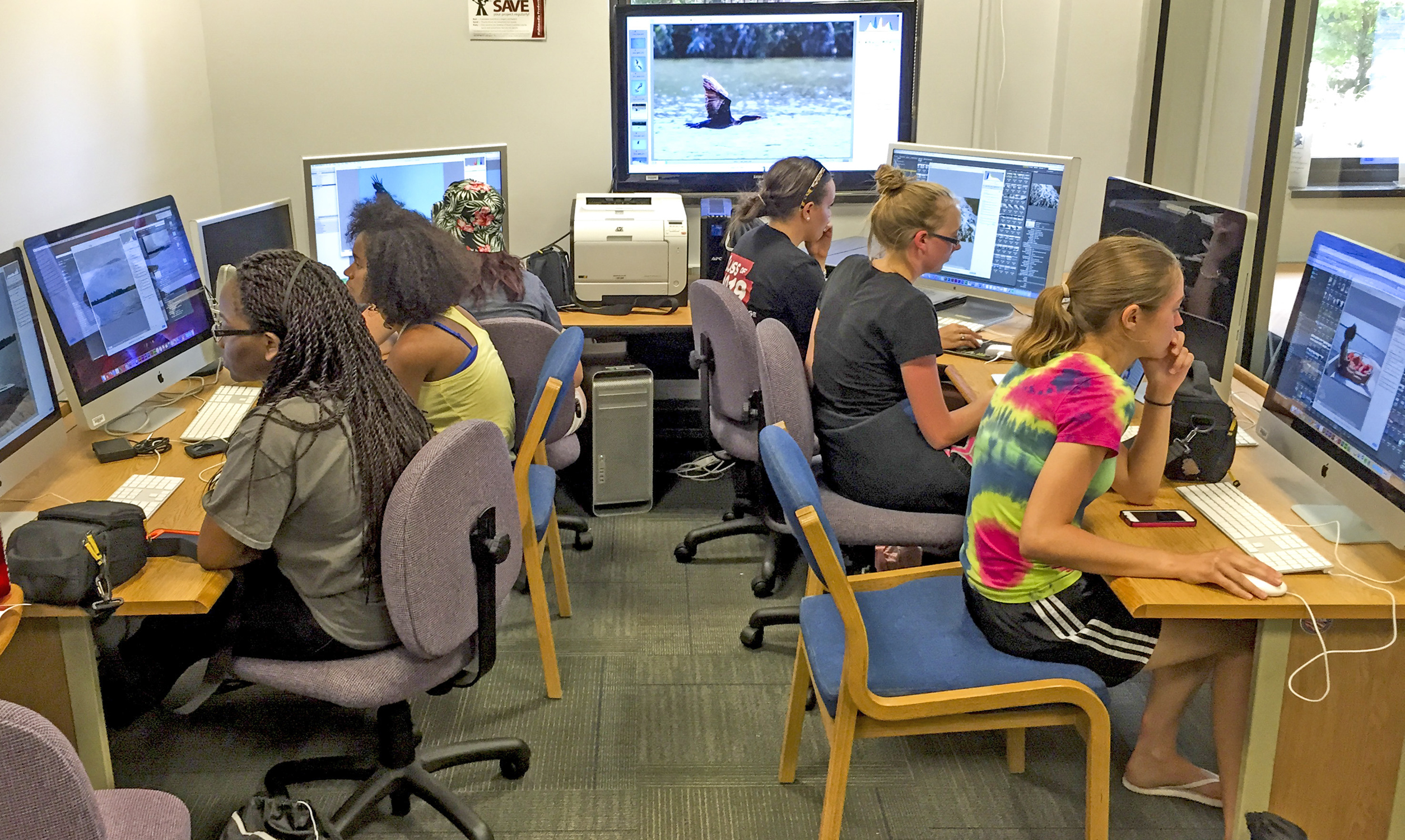 What Can CMS Grads Do?
A CMS degree is a valuable professional asset. An Association of American Colleges & Universities survey of 400 private sector and nonprofit executives found that the most highly valued skills for recent college graduates were: written and oral communication skills, teamwork skills, ethical decision-making, critical thinking skills, and the ability to apply knowledge in real-world settings. These skills are at the foundation of the CMS major at Washington College.
A Communication and Media Studies degree prepares students for an expansive roster of careers. As an interdisciplinary program, CMS students are exposed to multiple areas of study and skill development, making them exceptionably qualified for a wide variety of careers. Students with a communication and media studies degree go into law, advertising, marketing, health care, technology and new media, politics, journalism, and many more.
One of the most important aspects of communication and media studies is that you can let your interests guide your course of study, and eventually, your career.
Potential Career Paths
Interested in writing? Potential careers include: correspondent, print or broadcast journalist, travel writer, reviewer or critic, blogger, web content provider, editor, script writer, news service researcher, technical writer
Interested in politics? Potential careers include: public affairs analyst, lobbyist, public information officer, legislative assistant, research analyst, public servant, communications director
Interested in marketing, advertising, and/or public relations? Potential careers include: media consultant, special events promoter, marketing researcher, copy writer, account executive, media planner, media buyer, publicity manager, corporate public affairs specialist, public opinion researcher, social media marketer, advertising sales coordinator
Interested in media arts? Potential careers include: film archivist, script supervisor, studio merchandiser, theater manager, program assistant, publicist, story editor, talent agent, casting director, press agent, arts administrator, multimedia designer, gallery curator
Interested in health care? Potential careers include: health campaign coordinator, healthcare advocate, grants writer, public relations officer, research analyst, social marketing officer.
Interested in law? Potential careers include: lawyer, legal researcher, mediation and negotiation specialist, legal secretary, legal reporter
You will be in good company! Below is a partial list of people with communication and/or media studies degrees:
Oprah Winfrey, media executive and producer
Ellen DeGeneres, comedian and television host
Stephen Colbert, comedian and talk show host
Bob Iger, CEO The Walt Disney Company
Spike Lee, filmmaker
Matthew McConaughey, actor and producer
Regina Hall, actor
Brandi Chastain, professional soccer player
Connie Chung, broadcast journalist
Bob Costas, sportscaster
William Inge, playwright
Brian Lamb, CEO of C-SPAN
Jim Rome, sports radio talk show host
Gary Larson, cartoonist
Jerry Seinfeld, actor and comedian