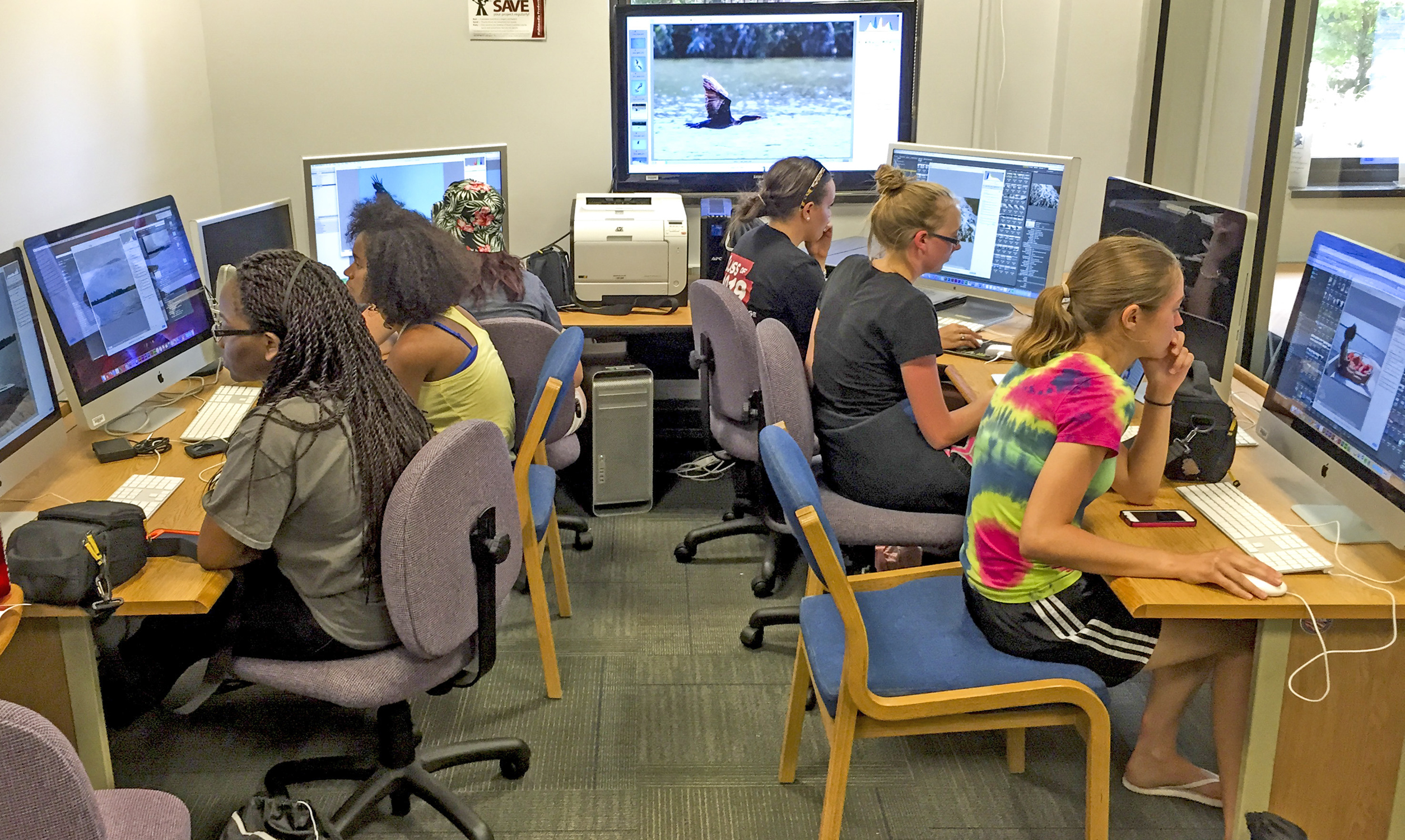 Communication and Media Studies (CMS) prepares students to become discerning media producers and consumers, critical thinkers, confident speakers, skilled writers, and creative storytellers.
CMS is a highly interdisciplinary, versitle, and flexible program. In addition to courses offered in CMS students have the option to take courses from thirteen other programs and departments on campus, allowing students to study a wide range of topics and develop critical academic and professional skills including:

The knowledge, understanding, and skills that students acquire in CMS transform them into highly valued leaders and contributors in wide variety of industries: grassroots organizations, global media companies, political offices, legal professions, journalism, education, and everything in-between.
Explore CMS Student Research & Creative Work