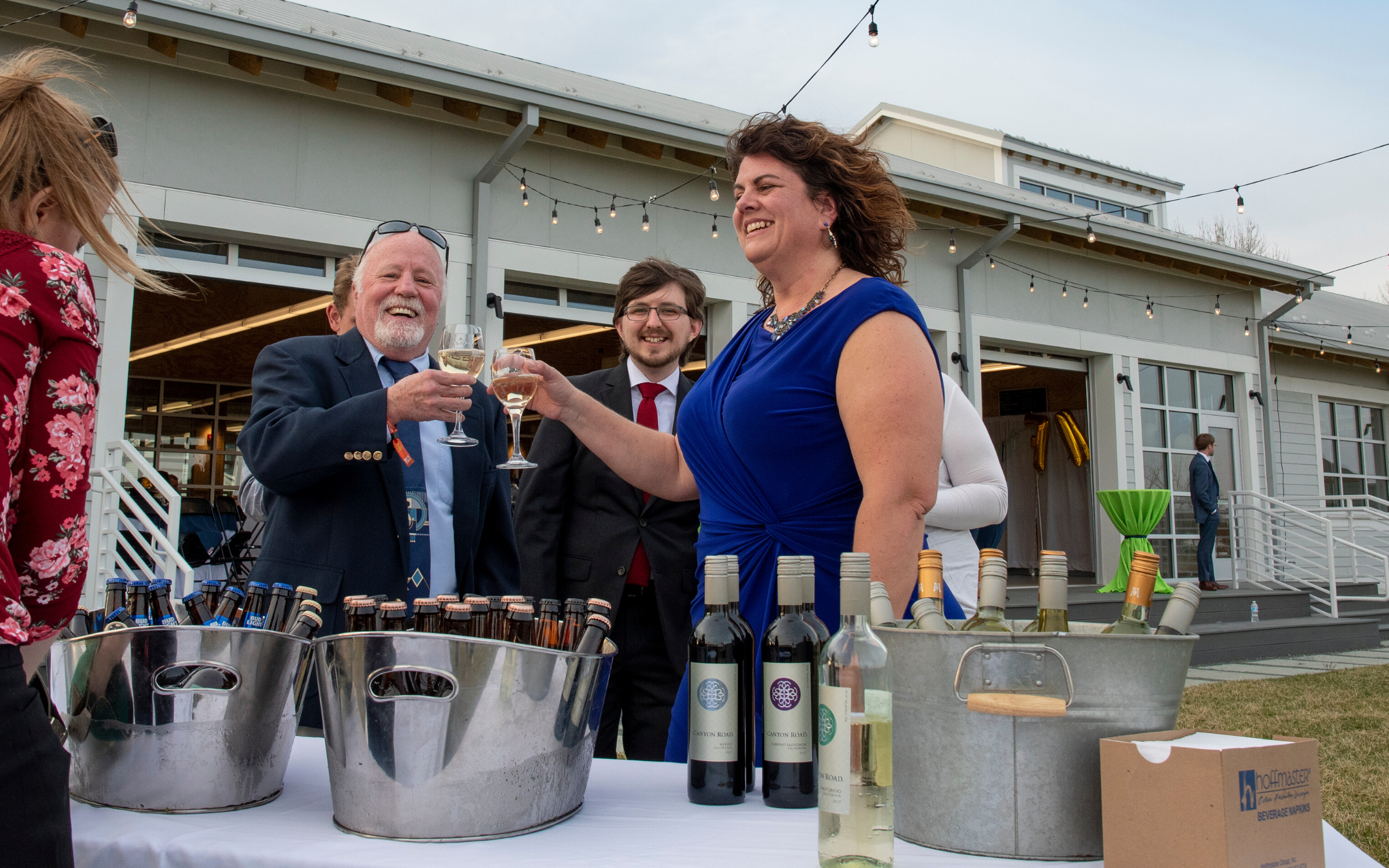 Youth Camps
For information on Summer Sports camps offered at Washington College, please click here.
Contact the Maryland Department of Health and Mental Hygiene at 410-767-8423 or go to their website by clicking here for information on camp certification.
Weddings
It's your special day, let us help you celebrate in classic Eastern Shore style. Host your wedding on the water at The Hodson Boathouse, a space that is beautiful and unique. If you would like information on hosting your wedding at Washington College, please reach out to our Conference Services office.
Wedding Ceremonies
There are several picturesque locations on campus, including the waterfront, for your wedding ceremony. The College does not have a chapel. For information on the many historic churches and venues in the area, please call the Kent County Tourism and Economic Development Office at 410-778-0416 or visit their website here.
Wedding Receptions & Special Events
You may also consider hosting the reception, engagement party, or rehearsal dinner in one of our many unique venues. Our in-house culinary team will create custom menus including seasonal and regional fare to make your event memorable.
Photography
Alumni are encouraged to reminisce while using the beautiful Georgian architecture and meticulously manicured grounds as the backdrop for their wedding and engagement photos. All photography sessions are required to be scheduled, in advance, with the Office of Conference Services to prevent scheduling conflicts. There is no charge for Alumni to use the campus for their pictures, however special event insurance is required.
Special Event Insurance
We care about our guests!
Washington College is committed to the safety and well being of all our guests. For this reason the College requires all individuals and/or organizations to furnish liability insurance for their programs.
For groups and individuals without liability insurance the College has partnered with URMIA to provide a Tenants' and Users' Liability Insurance Policy (TULIP) that provides special event liability coverage.
To learn more and to receive a receive a written quote for your event please click HERE.