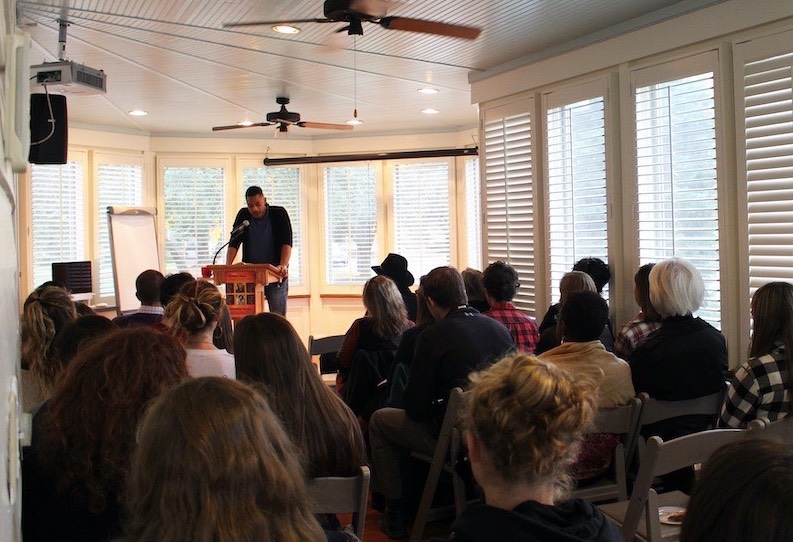 Learn By DoingLithouse

Events
Events
In collaboration with departments across campus, including English and the Sophie Kerr Committee, the Lit House hosts a robust reading series. Poets, essayists, fiction writers, playwrights, critics, editors, singer-songwriters, and studio artists routinely join us from around the world for readings, craft talks, and residencies. Recent guests include Chris Abani, Jericho Brown, Joy Castro, Natalie Diaz, Denise Duhamel, Carolyn Forché, Neil Gaiman, Terrance Hayes, Amy Hempel, Saeed Jones, Maggie Nelson, and Anthony Swofford.
Fall 2021 Literary Events
Latinx Heritage Month Presents The Dangers of Reporting the Truth: Journalism in Mexico with Témoris Grecko
sponsored by the Department of World Languages and Cultures, the Rose O'Neill Literary House, the Latin American Studies Program, the Goldstein Program in Public Affairs, and the William James Forum at Washington College.
---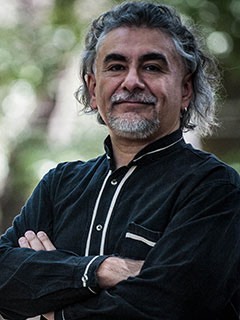 Thursday, September 16, 5:30 PM EST
Virtual Public Event
Webinar link (no registration required):
https://us06web.zoom.us/j/85207108135
Témoris Grecko is a journalist who has worked in ninety-one countries. A regular contributor to Proceso and Aristegui Noticias, he has published five books in Spanish. He has made two documentaries: Watching Them Die: The Mexican Army and the 43 Disappeared and The Truth Shall Not Be Killed. The most recent of his five books is Killing the Story (The New Press). Grecko is also a columnist for Aristegui Noticias, and he contributes regularly to magazines Proceso, Newsweek, and Vice News, as well as to dailies El Universal (Mexico), La Nación (Buenos Aires), and El Periódico de Catalunya (Barcelona), among others. Has undergraduate and graduate degrees in social communication and political science by leading universities of Mexico (UAM-X, UIA) and Spain (UAM, UCM), and he has won awards in Spain, Mexico and Colombia. He lives in Mexico. You can learn more about him at https://temoris.org/
Literary House Series: Cross-Pollinations, Ingenious Hybrids, and Deep Mapping

: A Generative Workshop with Katherine Larson
sponsored by the Small Literary Arts Centers Coalition (a collaboration between Washington College, Smith College, and Bucknell University)
---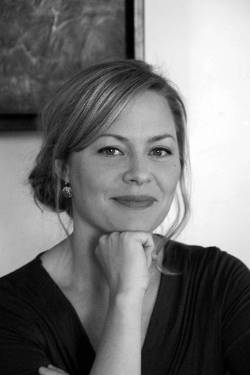 Thursday, September 23, 5:30-7:30 PM EST
Virtual Public Event
Registration required. Just click here.
This reading and workshop is especially for students and alumni of the SLACC member institutions.
At its heart, writing and science share the same common goal: discovery and meaning. How can writing creatively benefit from the methodologies and insights that science can bring? How can scientific knowledge be enhanced by the art of language? This workshop is designed for intellectually curious people--those who identify as scientists and those that identify as writers, though those things do not need to overlap. This is a collaboration between the Rose O'Neill Literary House at Washington College, the Stadler Center at Bucknell University, and the Boutelle-Day Poetry Center at Smith College.
Katherine Larson's first book, Radial Symmetry, won the 2010 Yale Series of Younger Poets and was published by Yale University Press in 2011. The collection was subsequently awarded the Kate Tufts Discovery Award, the Levis Reading Prize, and Foreword's Best Poetry Book of the Year. Her second book, The Speechless Ones (Interlinea Press, 2016), was selected for the UNESCO City of Vercelli International Civic Poetry Prize for its emphasis on writing that embraces the ecological imperative for social change. She is the recipient of a Ruth Lilly Fellowship, an Arizona Commission for the Arts Research and Development Grant, and the Union League Civic and Arts Foundation Poetry Prize. Larson volunteers her time as a PEN America Prison Writing Program Mentor and is active with organizations and artists dedicated to conservation, sustainable development, and environmental education in the Gulf of California. She has spent years working in the field of molecular biology and currently lives in Arizona with her family.
Literary House Series Presents Robert Macfarlane
a collaboration with the Center for the Environment and Society
---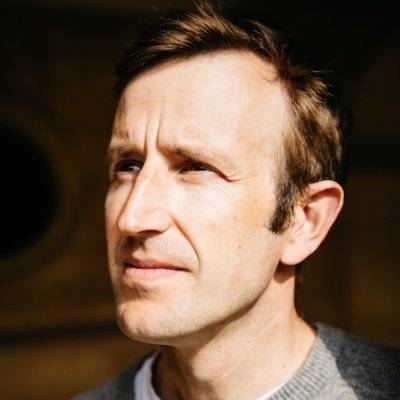 A READING BY ROBERT MACFARLANE: Wednesday, November 3, 4:30 PM EST
Virtual Public Event
Registration required. Just click here.
A GENERATIVE WORKSHOP WITH ROBERT MACFARLANE: Thursday, November 4, 4:30 PM EST
Virtual Public Event
Registration required. Just click here
Join us as author Robert Macfarlane reads from his work and leads a generative workshop.
Robert Macfarlane is the author of Mountains of the Mind, The Wild Places, The Old Ways, Landmarks, and The Lost Words, co-created with Jackie Morris. Mountains of the Mind won the Guardian First Book Award and the Somerset Maugham Award and The Wild Places won the Boardman-Tasker Award. Both books have been adapted for television by the BBC. The Lost Words won the Books Are My Bag Beautiful Book Award and the Hay Festival Book of the Year. Macfarlane is a Fellow of Emmanuel College, Cambridge, and writes on environmentalism, literature, and travel for publications including The Guardian, the Sunday Times and The New York Times.
Sophie Kerr Series Presents Sufiya Abdur-Rahman
co-sponsored by the Rose O'Neill Literary House and the Starr Center for the Study of American History
---
A NONFICTION READING BY PROF. SUFIYA ABDUR-RAHMAN
Wednesday, November 17, 5:00 PM
(virtual event on Zoom)
To register for this virtual event, please click here.
For more information about this event, please consult the English Department's events webpage located here.
Sufiya Abdur-Rahman's writing investigates questions of family, identity, race, and religion and, often, how they intersect. Her essays, articles, and criticism have appeared in publications including Catapult, The Common Online, Gay Mag, The Washington Post, Chicago Tribune, andNPR. She has earned Notable distinction in Best American Essays, received fellowships from the Sustainable Arts Foundation, and is a two-time alumnus of VONA writing workshops. She is Creative Nonfiction Editor for Cherry Tree, WC's national literary journal, and teaches nonfiction and journalism at Washington College. She lives in Annapolis with her family.

Literary House Series Presents The Class of 2025 First Year Reading
---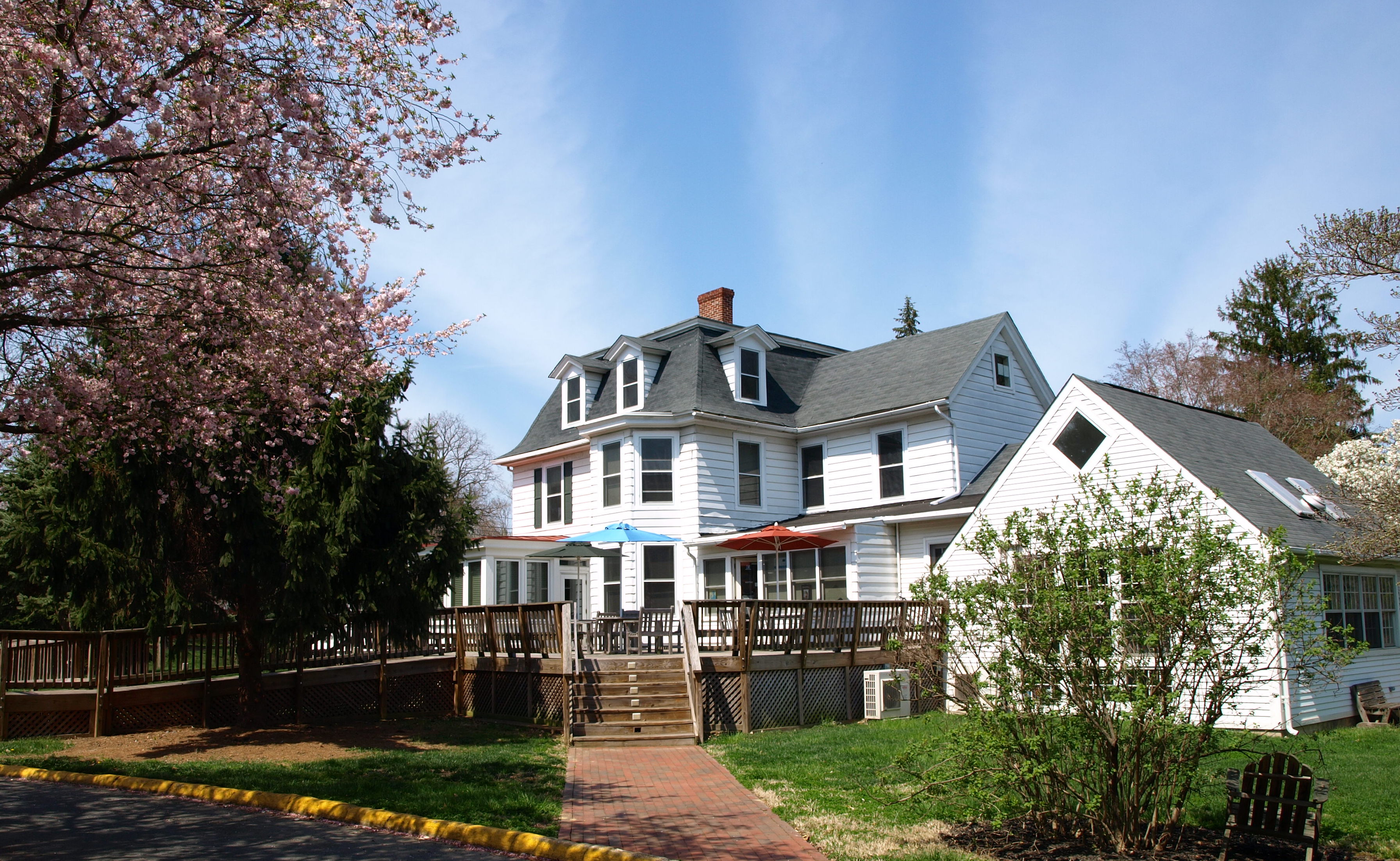 FIRST-YEAR READING

Monday, November 29, 7:00–8:30 PM EST.
Hear Washington College first-year writers read from their original work! We are planning to host the writers in the Literary House and to stream the event live via the Lit House's YouTube Channel.
Spring 2022 Literary Events
The Department of Theatre & Dance Presents

Diaspora

, a play by Phaedra Scott '14
Performances run February 17 - 19, 2022
co-sponsored by the Rose O'Neill Literary House and The Starr Center for the Study of American History
---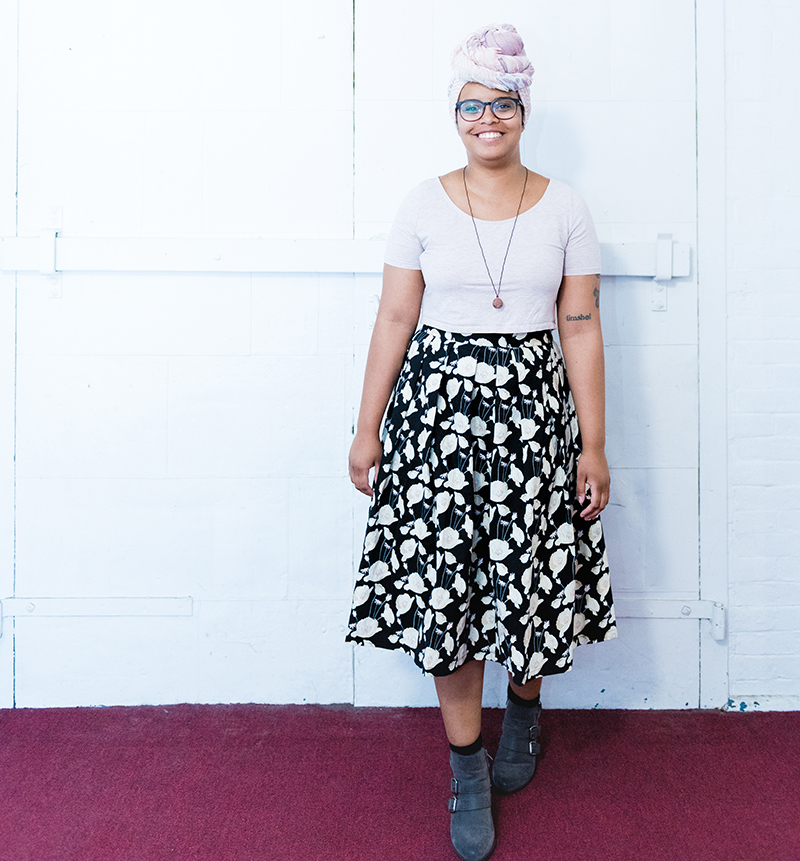 For more information, please consult the Theatre and Dance website here.
Phaedra Scott's work lies at the intersections of history, Afrofuturism, and activism. She is a crocheter, horror enthusiast, and a deep lover of all things obscure. In addition to Diaspora, she has written three other plays. She is also a dramaturg for new plays and new play development workshops. Phaedra Scott also curates and develops dramaturgical displays for new and established works, writes playbill articles, and creates production actor packets for her collaborators. Her work has been seen nationally at theatres and festivals including The New Harmony Project, Huntington Theatre Company, Company One Theatre, Cleveland Play House (recipient of the 2015 Regional Tony Award), and Bad Habit Productions.She graduated from Washington College in 2014.
Literary House Series Presents Claudia Rankine in Conversation with Garrett Bradley
a collaboration with the Stadler Center for Poetry & Literary Arts at Bucknell University and the Boutelle-Day Poetry Center at Smith College
---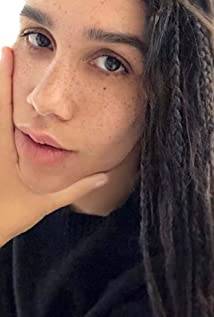 Tuesday, March 1, 2022
6:30 PM EST
Virtual Public Event
Registration required; link forthcoming.
Rankine and Bradley share their work briefly before entering into a moderated discussion.
Recipient of the 2016 MacArthur Fellowship, Claudia Rankine is the author of five collections of poetry including Citizen: An American Lyric and Don't Let Me Be Lonely; two plays including Provenance of Beauty: A South Bronx Travelogue; and is the editor of several anthologies including The Racial Imaginary: Writers on Race in the Life of the Mind. Among her numerous awards and honors, Rankine is the recipient of the Poets & Writers' Jackson Poetry Prize and fellowships from the Lannan Foundation and the National Endowment of the Arts. Rankine's bestselling book, Citizen: An American Lyric (Graywolf, 2014), uses poetry, essay, cultural criticism, and visual images, to explore what it means to be an American citizen in a "post-racial" society. A defining text for our time, Citizen was the winner of the 2015 Forward Prize for Best Collection, the National Book Critics Circle Award for Poetry (it was also a finalist in the criticism category, making it the first book in the award's history to be a double nominee), the NAACP Image Award, the PEN Open Book Award, and the LA Times Book Award for poetry. She lives in New Haven, CT and teaches at Yale University as the Frederick Iseman Professor of Poetry. Her most recent book is Just Us: An American Conversation, out in paperback since fall 2021.
Garrett Bradley works across narrative, documentary, and experimental modes of filmmaking to address themes such as race, class, familial relationships, social justice, southern culture, and the history of film in the United States. In January of 2020, Bradley became the first Black American woman to receive Best Director at the 2020 Sundance Film festival for her first feature length documentary, Time, which was also nominated for an Academy Award that year. Bradley has received numerous prizes which include the 2019 Prix de Rome, and the 2017 Sundance Jury Prize for the short film Alone, which was released by The New York Times OpDocs and became an Oscar contender for short nonfiction filmmaking. Bradleys work can be seen across a variety of spaces including her Second Unit Directing work on Ava DuVernay's When They See Us and the 2019 Whitney Biennial. In December of 2019, Bradley's first solo exhibition opened at The Contemporary Arts Museum Houston (CAMH), curated by Rebecca Matalon.

Literary House Series Presents Sigrid Nunez
---
SIGRID NUNEZ READS FROM HER FICTION: Wednesday, April 13, 6:00 PM EST
Virtual Public Event
Registration required; link forthcoming.

SIGRID NUNEZ LEADS A GENERATIVE WORKSHOP:
Thursday, April 14, 6:00 PM EST
Virtual Public Event
Registration required; link forthcoming.

Sigrid Nunez has published eight novels, including A Feather on the Breath of God, The Last of Her Kind, Salvation City, The Friend, and, most recently, What Are You Going Through. She is also the author of Sempre Susan: A Memoir of Susan Sontag. The Friend, a New York Times bestseller, won the 2018 National Book Award and was a finalist for the 2019 Simpson/Joyce Carol Oates Prize. In France, it was longlisted for the 2019 Prix Femina and named a finalist for the 2019 Prix du Meilleure Livre. It was also a finalist for the 2020 International Dublin Literary Award. Nunez's other honors and awards include a Whiting Writer's Award, a Berlin Prize Fellowship, the Rosenthal Family Foundation Award, the Rome Prize in Literature, and a Guggenheim Fellowship. This year she was inducted as a member of the American Academy of Arts and Letters. Her work has also appeared in several anthologies, including four Pushcart Prize volumes and four anthologies of Asian American literature. One of her short stories was selected for The Best American Short Stories 2019. Her work has been translated into more than twenty-five languages.
Literary House Series Presents: Class of 2022 Senior Reading
---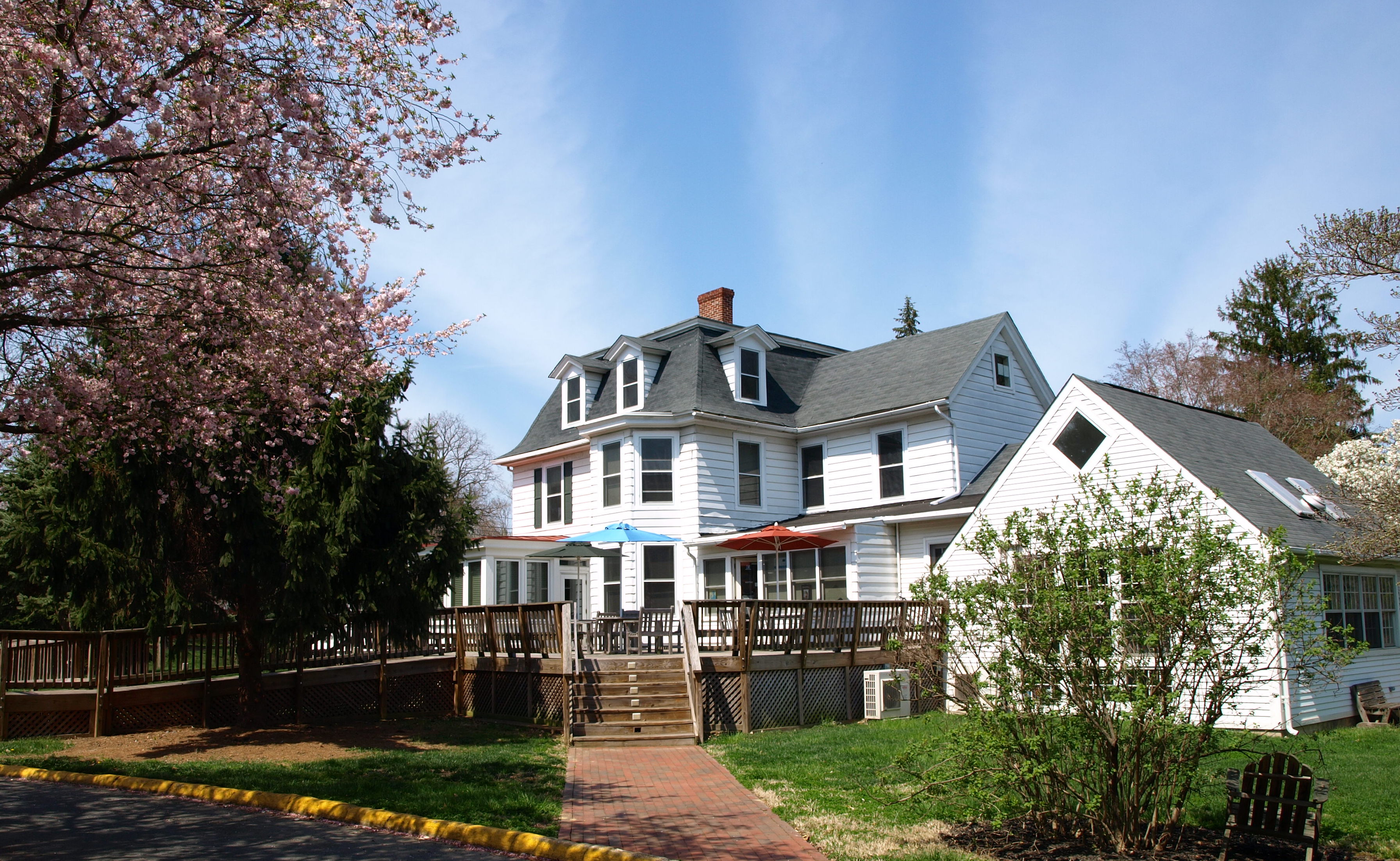 2022 SENIOR READING

Monday, April 25
6:00 PM EST

Hear graduating senior writers read from their original pieces! The Literary House will also announce the winners of the Literary House Genre Fiction Prize, the William W. Warner Prize for Creative Writing on Nature and the Environment, and the Jude & Miriam Pfister Poetry Prize. We are planning to host the writers in the Literary House and to stream the event live via the Lit House's YouTube Channel.
Qualtrics sign-in form link for events for CRW/JEP minors.