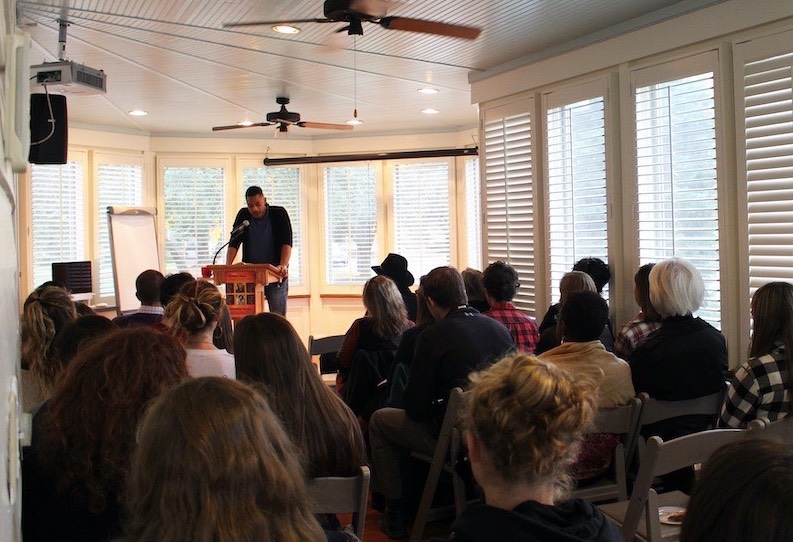 Learn By DoingLithouse

Events
Events
In collaboration with departments across campus, including English and the Sophie Kerr Committee, the Lit House hosts a robust reading series. Poets, essayists, fiction writers, playwrights, critics, editors, singer-songwriters, and studio artists routinely join us from around the world for readings, craft talks, and residencies. Recent guests include Chris Abani, Jericho Brown, Joy Castro, Natalie Diaz, Denise Duhamel, Carolyn Forché, Neil Gaiman, Terrance Hayes, Amy Hempel, Saeed Jones, Maggie Nelson, and Anthony Swofford.
Celebrating the 50th anniversary of Literary Houses at Washington College in 2022-23!
Literary Houses at Washington College turn 50 years old in 2022-2023. You can read more about the history of WC's literary houses here.
To celebrate a half-century of launching literary lives and building community, we are hosting a mix of in-person and virtual events that celebrate our founding director & our alumni, and host inspiring workshops & readings that will help students to hone their own skills as writers, editors, and publishers.
For in-person events, please consider the health and safety for our visiting writers as well as our 3-person staff (who are or care for immune-compromised people). While the campus policy stipulates that mask-wearing is optional, we ask that you please bring a mask with you to on-campus/in-person events. Thank you for your compassion!
Fall 2022 Literary Events
Literary House Series Presents:
A Celebration and Reading in Memory of Robert A. Day
Professor Emeritus of English
Founding Director of the Lit House
October 16, 1941--January 6, 2022
---
Tuesday, September 13, 8:00 PM ET
Virtual Public Event
Register here for this Zoom event.
Come celebrate the life and work of Bob Day by sharing a story about Bob or a short excerpt of his writing.
Robert Day, of Ludell, Kansas was born October 16, 1941 and died at age 80 on January 6, 2022, of Parkinson's disease. He is survived by his wife, Kathryn Jankus Day, an artist. After earning an M.F.A. degree from the University of Arkansas, he joined the faculty at Washington College. Soon thereafter, he founded the Rose O'Neill Literary House and the Literary House Press. He published his first book, The Last Cattle Drive, in 1977; it isnow recognized as a classic of contemporary western American literature, and it has remained continuously in print. His last book was For Not Finding You, a long-awaited sequel to The Last Cattle Drive. His papers are preserved in the Kansas City Public Library.
---
Literary House Tea & Talk Series Presents:
Offensive to Pious Ears: A Book Launch and Reading by Prof. Elena Deanda
co-sponsored with the Department of World Languages and Cultures
---
Tuesday, September 20, 5:30 PM ET
Litrenta Lecture Hall
Light refreshments will be served
Elena Deanda-Camacho is Associate Professor of Spanish and the Director of the Black Studies Program at Washington College. She received her BA from the University of Veracruz, Mexico, and her PhD from Vanderbilt University.
Deanda specializes in early modern Spanish literature with an emphasis in the Spanish Enlightenment and colonial Mexico. Her research moves between medieval women's theology and sex work in the eighteenth century. Her scholarship and teaching practice interrogates questions about gender, race, and ethnicity; desire, sex, and love; inquisitorial censorship and freedom of speech.
Her book, Ofensiva a los oídos piadosos: obscenidad y censura en la poesía española y novohispana del siglo XVIII
(Offensive To Pious Ears: Obscenity and Censorship in 18th Century Poetry in Spain and Mexico) has just been published by Iberoamericana/Vervuert.
---
Harwood Series in Journalism & the Sophie Kerr Series Present
Finding the Funny: A Reading and Discussion of Humor in/and Journalism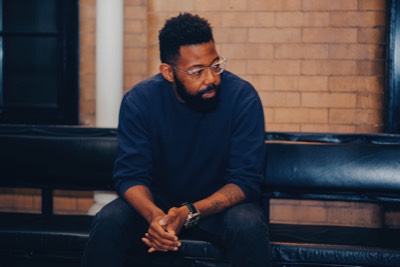 Thursday, September 29, 4:30 PM ET
Rose O'Neill Literary House
Damon Young is a writer, critic, humorist, satirist, and self-described "professional Black person." His debut memoir, What Doesn't Kill You Makes You Blacker, was published by Harper Collins in 2019. It was a Barnes & Noble Discover Great New Writers selection and won the James Thurber Prize for American Humor. More information about Young can be found on his website: https://www.damonjyoung.com
---
Literary House Series in Collaboration with SLACC Presents
Going Viral

: A Reading and Generative Workshop with Joseph Osmundson
sponsored by the Small Literary Arts Centers Coalition (a collaboration between Washington College, Smith College, and Bucknell University)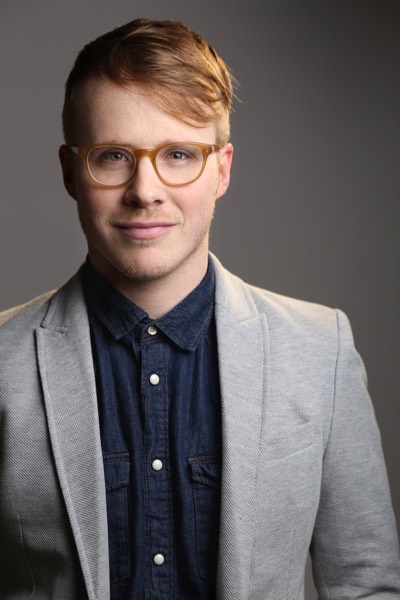 Monday, October 3, 6:00 PM ET
Virtual Public Event
Registration Required (click here)
This reading and workshop is especially for students and alumni of the SLACC member institutions. You'll see a Bucknell Zoom registration page, and you'll receive registration confirmation from Bucknell staff.
At its heart, writing and science share the same common goal: discovery and meaning. How can writing creatively benefit from the methodologies and insights that science can bring? How can scientific knowledge be enhanced by the art of language? This workshop is designed for intellectually curious people--those who identify as scientists and those that identify as writers, though those things do not need to overlap.
Joseph Osmundson is a poet, essayist, and molecular biophysicist based in New York City. His most recent book, Virology (W.W. Norton, 2022) is a series of essays exploring the power of viruses to shape not only our health, but our social, political, and economic systems. He is also the author of two previous books of poems: Inside/Out and Capsid. His research has been supported by the American Cancer Society, and it has also been published in leading biological journals such as Cell and PNAS. Osmundson is currently a clinical assistant professor of Biology at NYU.
---
Literary House Series Presents:
Manuel Muñoz Reading from His Fiction
---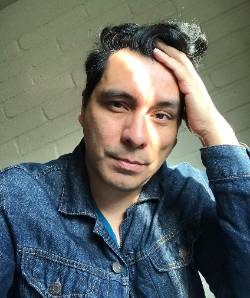 Monday, November 14, 6:00 PM ET
In-person at the Rose O'Neill Literary House
Light Refreshments Served
For the health and safety of our visitor and our staff (who are or care for immune-compromised people), we ask that you bring a mask with you to the event.
Manuel Muñoz is the author of a novel, What You See in the Dark, and the short-story collections Zigzagger and The Faith Healer of Olive Avenue, which was shortlisted for the Frank O'Connor International Short Story Award. He is the recipient of fellowships from the National Endowment for the Arts and the New York Foundation for the Arts. He has been recognized with a Whiting Writer's Award, three O. Henry Awards, and an appearance in Best American Short Stories. A native of Dinuba, California, and a first-generation college student, Manuel graduated from Harvard University and received his MFA in creative writing at Cornell University. He currently lives and works in Tucson, Arizona.

About The Consequences, Sandra Cisneros writes: "Haunting, powerful, humble, precise, this collection shook my being. Manuel Muñoz is a great American writer who sees with his heart—as great as Juan Rulfo in writing about the poor. I wish I had written these stories."
---
Literary House Series Presents:
The Class of 2026 First Year Reading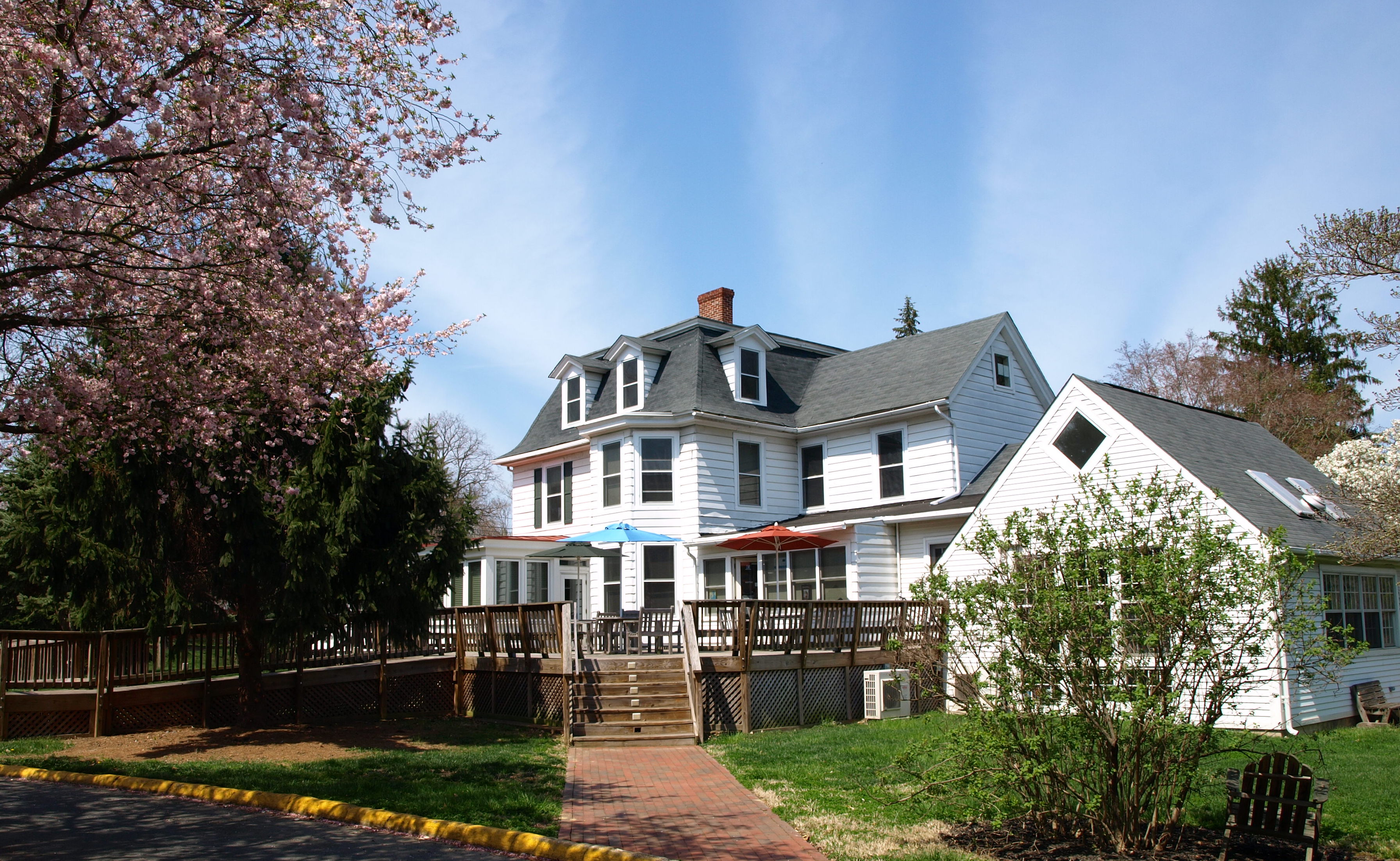 FIRST-YEAR READING

Wednesday, November 30, 6:00–7:30 PM ET. In person at the Rose O'Neill Literary House.
For the health and safety of our visitor and our staff (who are or care for immune-compromised people), we ask that you bring a mask with you to the event.
Hear Washington College first-year writers read from their original work!
Spring 2023 Literary Events
The Lit House Celebrates 50 Years of The Articulated Word: An Alumni Extravaganza Reading!
Wednesday, January 25, 8:00–10:00 PM ET. Register here for this Virtual Extravaganza, held on Zoom.
Join us virtually (on Zoom) for a reading and celebration of 50 years (and more!) of the articulated word at Washington College. Bring a short text (please, no more than 2-3 minutes) to share with everyone. After the first round, we may have time for another!
---

Literary House & Kohl Gallery Present:
Artist & Writer Kameelah Janan Rasheed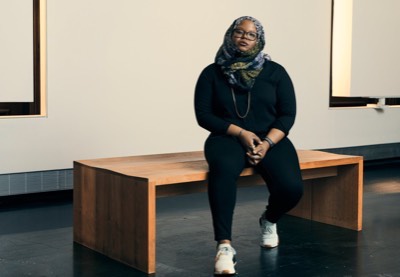 Dates of Exhibition, Talks, and Workshops
In-person events will be announced soon, taking place between January 26-February 1.

For the health and safety of our visitor and our staff (who are or care for immune-compromised people), we ask that you bring a mask with you to the events.
Kameelah Janan Rasheed (she/they) was born in East Palo Alto, CA. and currently lives and works in Brooklyn, NY. She has an MA in Secondary Social Studies Education from Stanford University (2008) and a BA in Public Policy from Pomona College (2006). She was an Amy Biehl U.S. Fulbright Scholar at the University of Witwatersrand, South Africa (2006–7). She is a 2021 Guggenheim Fellow in Fine Arts and a 2022 Creative Capital Awardee.

Rasheed's work has been exhibited internationally and nationally, including at the 57th Venice Biennial.. Her public installations have appeared at Ballroom Marfa; the Brooklyn Museum; For Freedoms x Times Square Art, New York; Public Art Fund, New York; Moody Center for the Arts, Houston; The California Air Resources Board; and several others.
Rasheed is the founder of Mapping the Spirit, a digital archive documenting how Black faith lives, shifts, and self-revises. She is also the owner and founder of Orange Tangent Study, a boutique consulting service that nurtures tentacular and transdisciplinary projects and provides microgrants to artists.

Rasheed is the author of three artist's books: An Alphabetical Accumulation of Approximate Observations (Endless Editions, 2019), No New Theories (Printed Matter, 2019), and the digital publication Scoring the Stacks (Brooklyn Public Library, 2021). Her writing, including longform essays and interviews, has appeared in Triple Canopy, The New Inquiry, Shift Space, Active Cultures, and The Believer.

You can learn more about her practice in the Art 21 documentary (October 2021) or a recent interview in Art in America (July 2021).
Cherry Tree, Issue Nine, Virtual Launch Reading
---


Cherry Tree, Issue Nine, coming out in the world! To celebrate, we'll hosting a vitual reading, featuring some of our poetry, fiction, nonfiction, and literary shade contributors.
Registration required (link coming soon)
Other Events will be announced soon!
Older Events:
A Generative Workshop with
Pádraig Ó Tuama (only for WC students)
---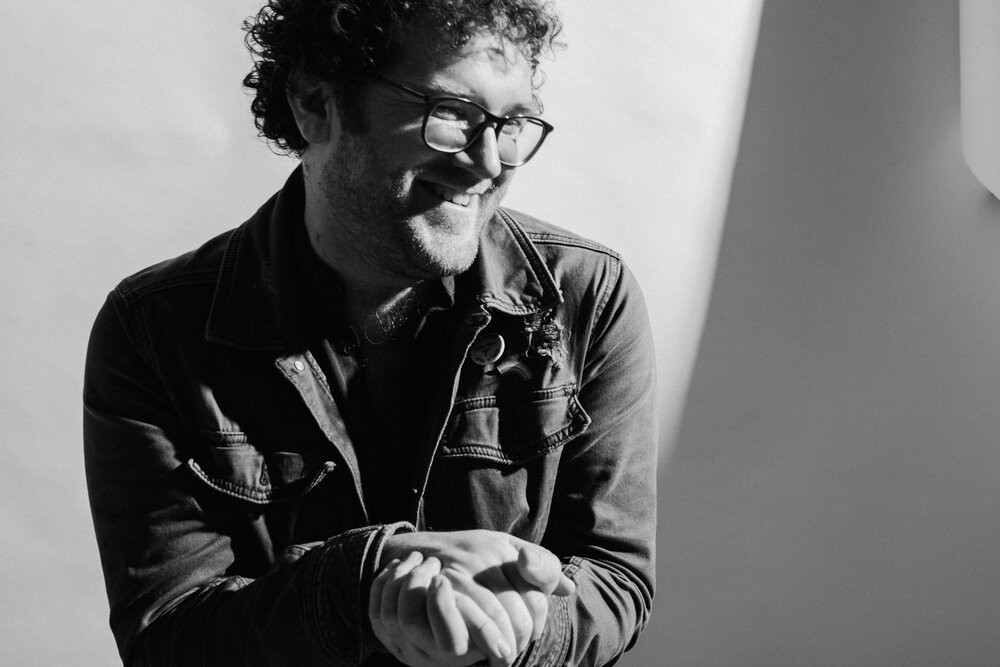 Pádraig Ó Tuama will lead a generative poetry workshop for Washington College students.
Friday, April 8, 4:00-5:00 PM ET
Rose O'Neill Literary House
In-person event for students only. (We can accommodate 25 students on a first-come, first-served basis.)
For more details about Pádraig Ó Tuama's work, please see his biographical note below.
Kent County Poetry Festival Presents
Pádraig Ó Tuama
(full festival schedule below; free but tickets required)
---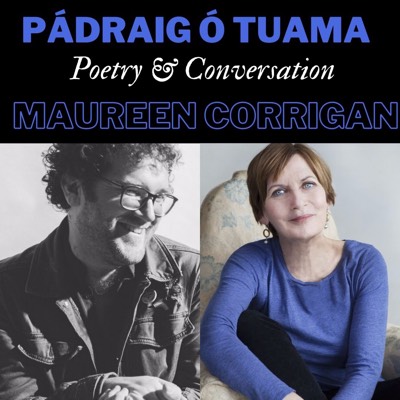 Pádraig Ó Tuama reads and discusses his poetry with Maureen Corrigan. Q&A and book signing to follow. Tickets are free and required--just click here.
The Lit House is delighted to cosponsor of the Kent County Poetry Festival, a collaboration with Kent Cultural Alliance and The Bookplate, among other Chestertown organizations.
Saturday, April 9, 7:00 PM EST
In-Person Event at the Garfield Theater
For more details, please visit the Kent Cultural Alliance website here.
Poet and theologian Pádraig Ó Tuama's work centres around themes of language, power, conflict and religion. His work has won acclaim in circles of poetry, politics, religion, psychotherapy and conflict analysis. Pádraig presents Poetry Unbound with On Being Studios, a podcast that takes a deep dive into a single poem. His poems are featured or forthcoming in many prestigious journals and venues. This year, he is Poet in residence at the Morton Deutsch International Centre for Cooperation and Conflict Resolution at Teachers College, Columbia University. You can read more about his current project on peace, which lies at the intersection of language and social psychology, here.
Maureen Corrigan is one of America's most trusted and beloved book critics. Her distinctive voice is at once incisive and accessible, like a well-read friend who always sends you home with a good book to read. For more than twenty years Maureen has been the book critic for NPR's Fresh Air. She is also a columnist for The Washington Post and The Nicky and Jamie Grant Distinguished Professor of the Practice in Literary Criticism at Georgetown University where her courses are very popular. She is the author of two books of her own; Leave me Alone I'm Readingand So We Read On: How the Great Gatsby Came to Be and Why it Endures, which was named one of the ten best books of the year by Library Journal.
Full Schedule
all events are in person, free, and require advance ticketing by clicking here.
---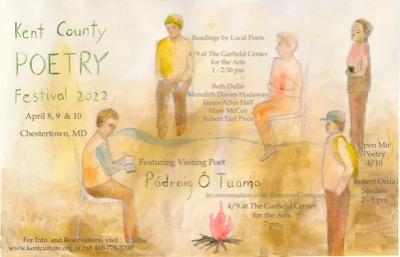 April 8: Closed workshops for Kent County High School and Washington College students
April 9:
1-2:30: Local Poets @ the Garfield
Beth Dulin, Meredith Davies Hadaway, James Allen Hall, and Robert Earl Price
7-9: Pádraig Ó Tuama reading and conversation with Maureen Corrigan at the Garfield
April 10:
2-5:00: Poetry Slam at Ortiz Studios (207 S. Cross Street # 103).
Literary House Series Presents Sigrid Nunez
---
SIGRID NUNEZ READS FROM HER FICTION: Wednesday, April 13, 6:00 PM EST
Virtual Public Event
Register by clicking here.

SIGRID NUNEZ LEADS A GENERATIVE WORKSHOP:
Thursday, April 14, 6:00 PM EST
Virtual Public Event
Register by clicking here.

Sigrid Nunez has published eight novels, including A Feather on the Breath of God, The Last of Her Kind, Salvation City, The Friend, and, most recently, What Are You Going Through. She is also the author of Sempre Susan: A Memoir of Susan Sontag. The Friend, a New York Times bestseller, won the 2018 National Book Award and was a finalist for the 2019 Simpson/Joyce Carol Oates Prize. In France, it was longlisted for the 2019 Prix Femina and named a finalist for the 2019 Prix du Meilleure Livre. It was also a finalist for the 2020 International Dublin Literary Award. Nunez's other honors and awards include a Whiting Writer's Award, a Berlin Prize Fellowship, the Rosenthal Family Foundation Award, the Rome Prize in Literature, and a Guggenheim Fellowship. This year she was inducted as a member of the American Academy of Arts and Letters. Her work has also appeared in several anthologies, including four Pushcart Prize volumes and four anthologies of Asian American literature. One of her short stories was selected for The Best American Short Stories 2019. Her work has been translated into more than twenty-five languages.
Literary House Series Presents: Class of 2022 Senior Reading
---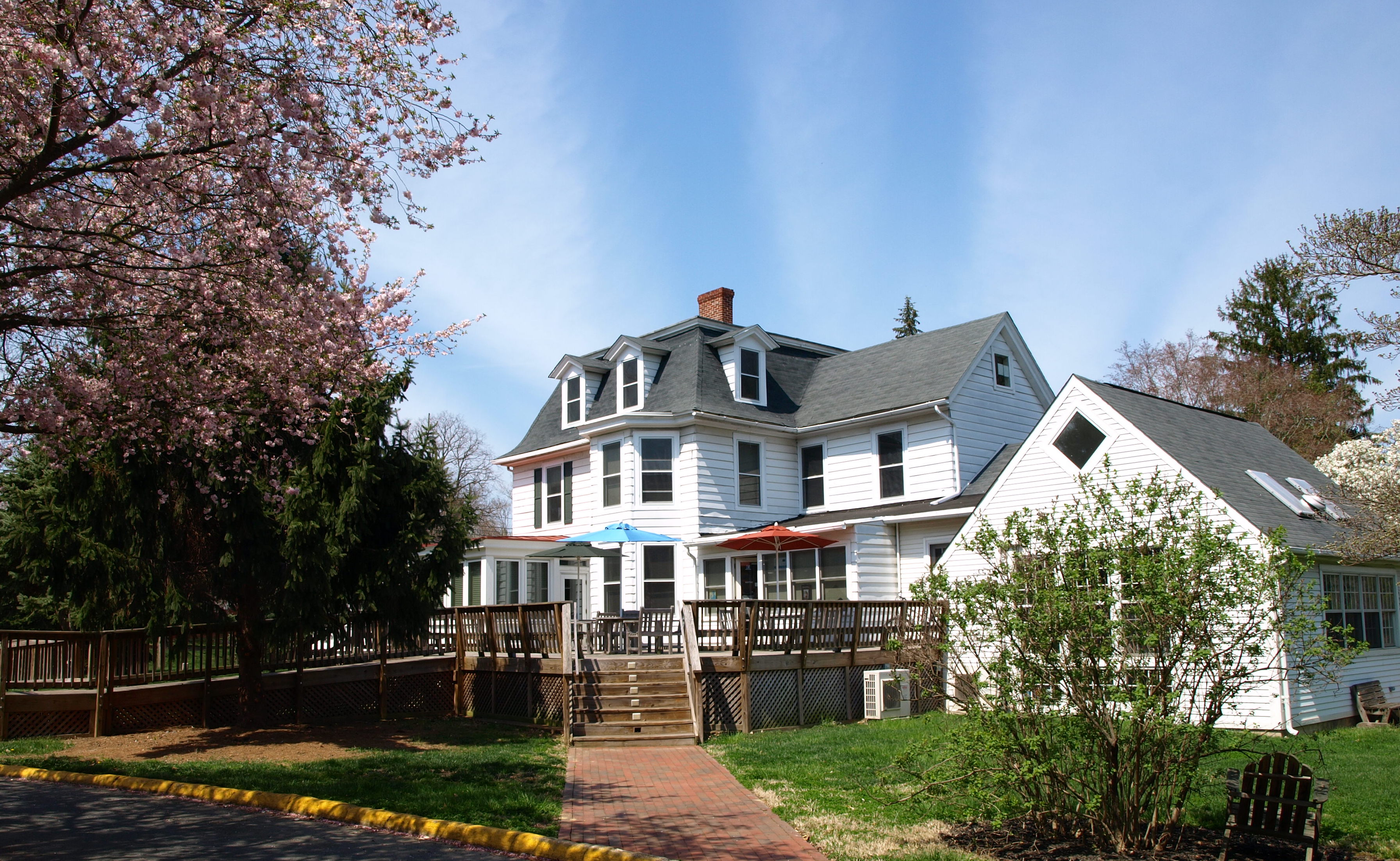 2022 SENIOR READING

Monday, April 25
6:00 PM EST
Zoom; Register here.

Hear graduating senior writers read from their original pieces! The Literary House will also announce the winners of the Literary House Genre Fiction Prize, the William W. Warner Prize for Creative Writing on Nature and the Environment, and the Jude & Miriam Pfister Poetry Prize.
2022 Harwood Lecture on American Journalism with Rachel Kaadzi Ghansah

---

Tuesday, May 3rd, 2022
4:30 PM EST
Virtual Public Event
Narrative journalist, Rachel Kaadzi Ghansah, winner of the Pulitzer Prize and the National Magazine Award for her GQ profile "A Most American Terrorist: The Making of Dylann Roof," discusses her work as a prominent feature and profile writer.
Register here to receive the Zoom link.
Qualtrics sign-in form link for events for CRW/JEP minors.