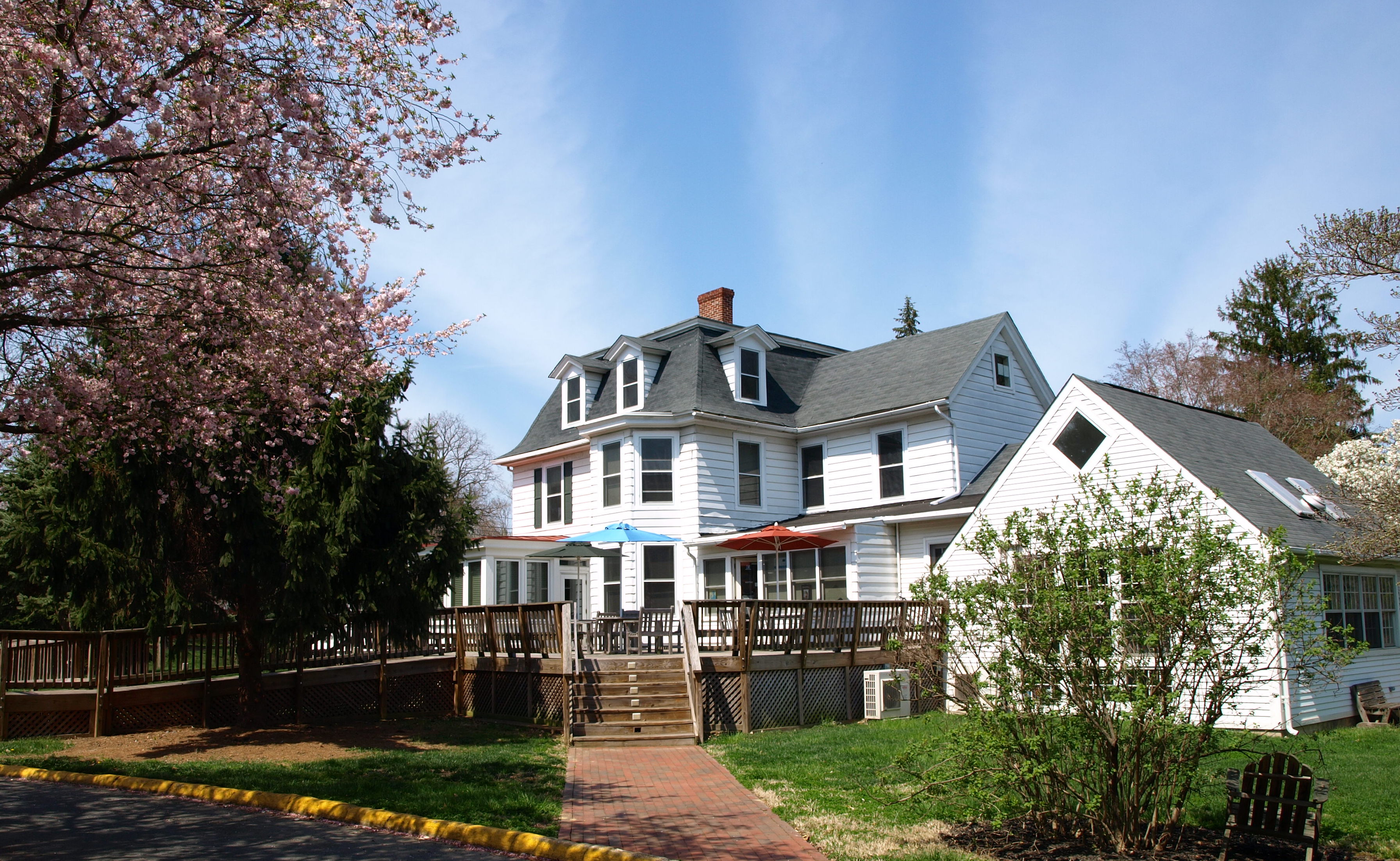 About Us
Through our diverse offerings, we ask the students of Washington College to see themselves as part of a global community of writers: serious, professional, inquisitive, and committed to the craft of writing.
Hours of Operation (during the academic year):
Monday: 10:00 a.m. - 6:00 p.m.
Tuesday: 10:00 a.m. - 6:00 p.m.
Wednesday: 10:00 a.m. - 6:00 p.m.
Thursday: 10:00 a.m. - 6:00 p.m.
Friday: 10:00 a.m. - 6:00 p.m.
Saturday & Sunday: TBD
Summer hours are by appointment and during advertised events.
Take our Google Map Tour to peek inside the house!
Our Mission
The Literary House brings together students, faculty, alumni, and local community members from across disciplines. The Literary House is a cultural center which hosts programs, classes, and student-run clubs and activities. We are dedicated to promoting the articulated word. Our annual events provide access to a wide variety of texts, including fiction, poetry, journalism, creative nonfiction, scholarly prose, songwriting, playwriting, and hybrid forms; our letterpress studio and Literary House Press introduce participants both to old and to new technologies.
Our History
Our history is anything but boring! The famous poster collection that adorns our walls reads like the best of literary graffiti: Toni Morrison, Neil Gaiman, Allen Ginsberg, Gwendolyn Brooks, Carolyn Forché, Grace Paley, and Claudia Rankine were here. Writers who have visited the Lit House have won Pulitzers, National Book Awards, and yes even Nobel Prizes in Literature.
The Lit House was founded in 1970. "Richmond House," as it was then known, remained in its original structure until 1982. Three years later, the Bell House across campus was acquired thanks to the generosity of Mrs. Betty Brown Casey '47 and her husband Eugene B. Casey. The House was renamed in honor of Eugene Casey's mother, Rose O'Neill Casey.