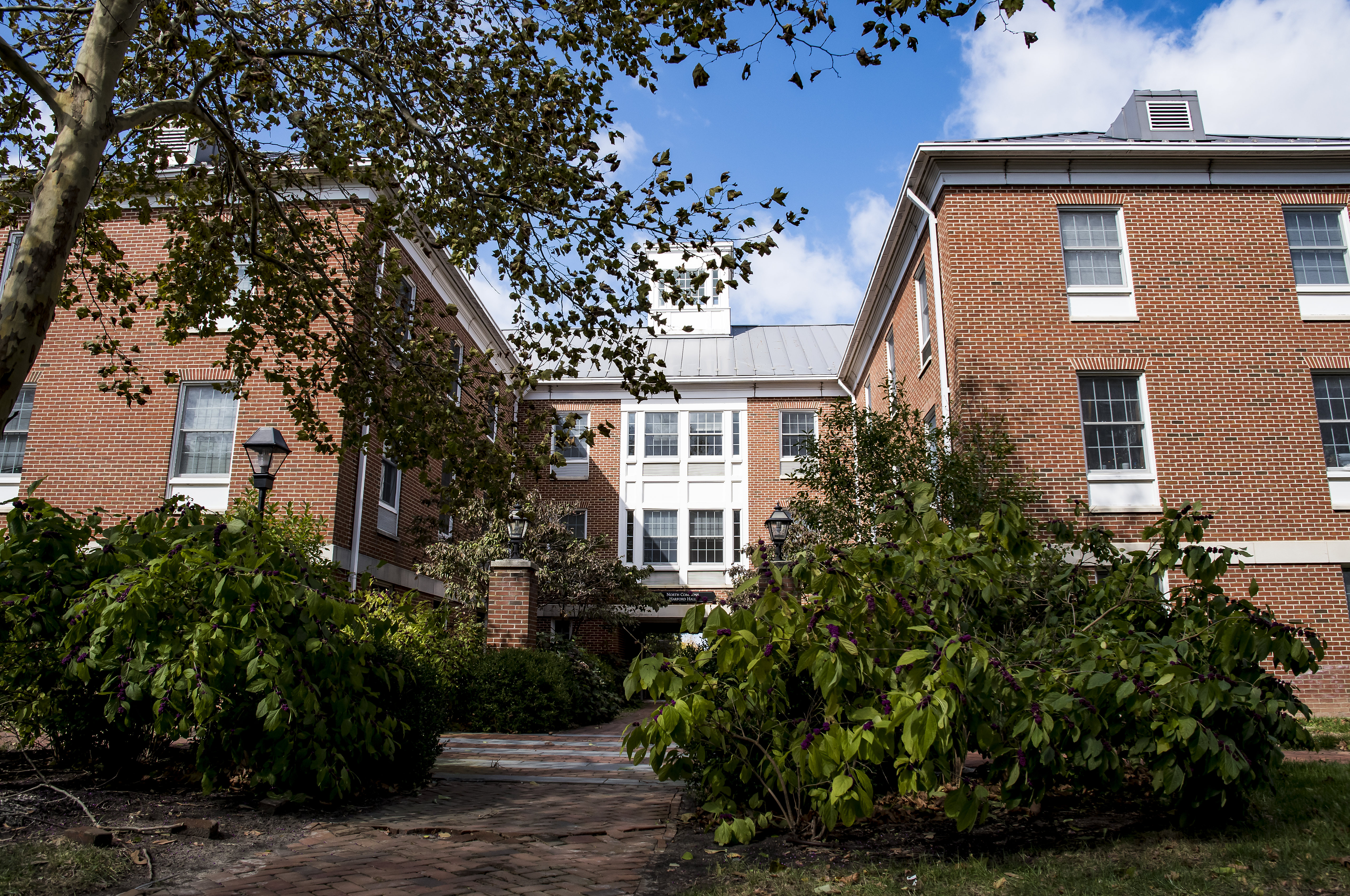 Morris Hall is comprised of 7 person suites with 4 suites per floor.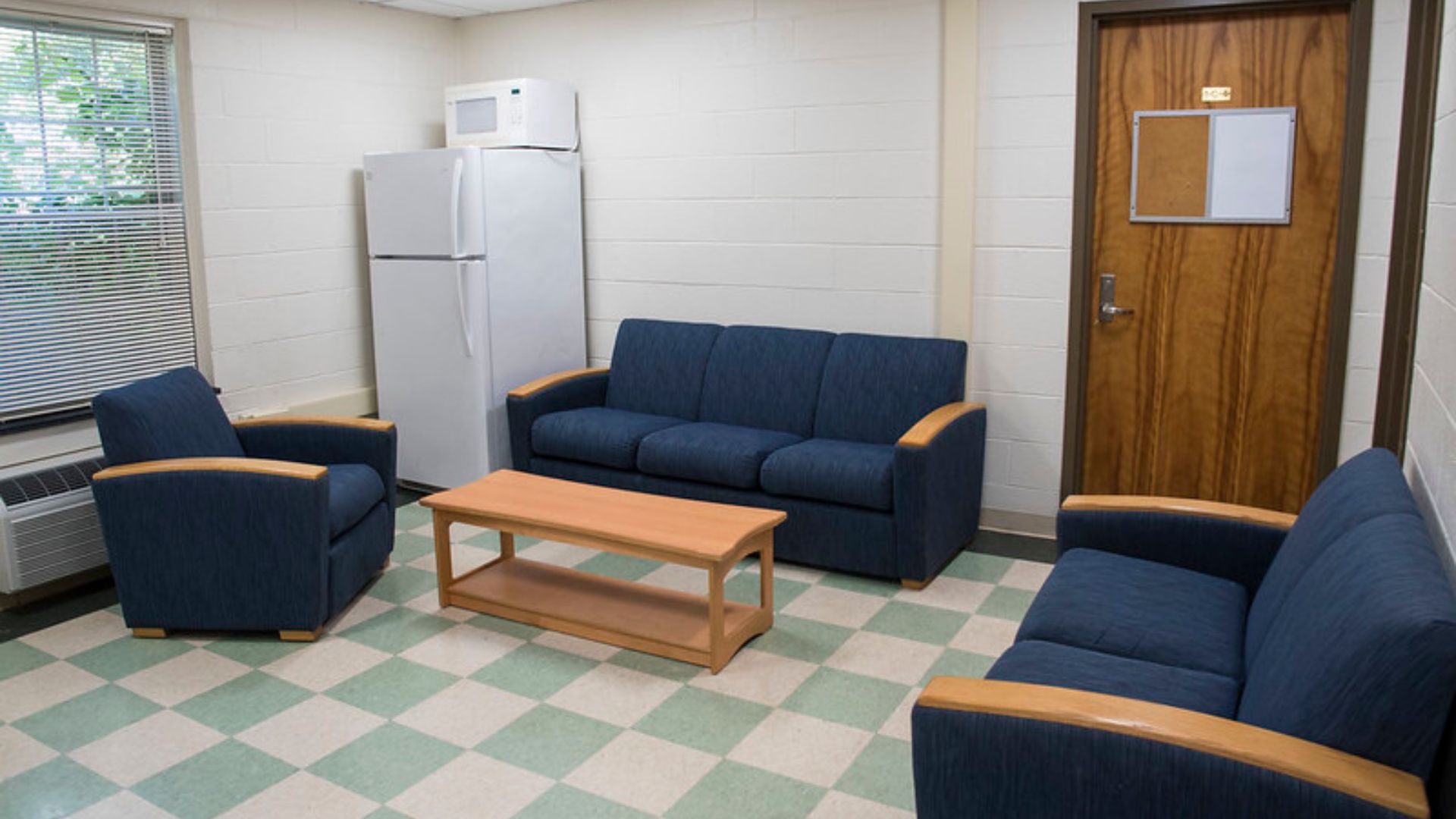 Each suite common room has a couch, full refrigerator, and microwave.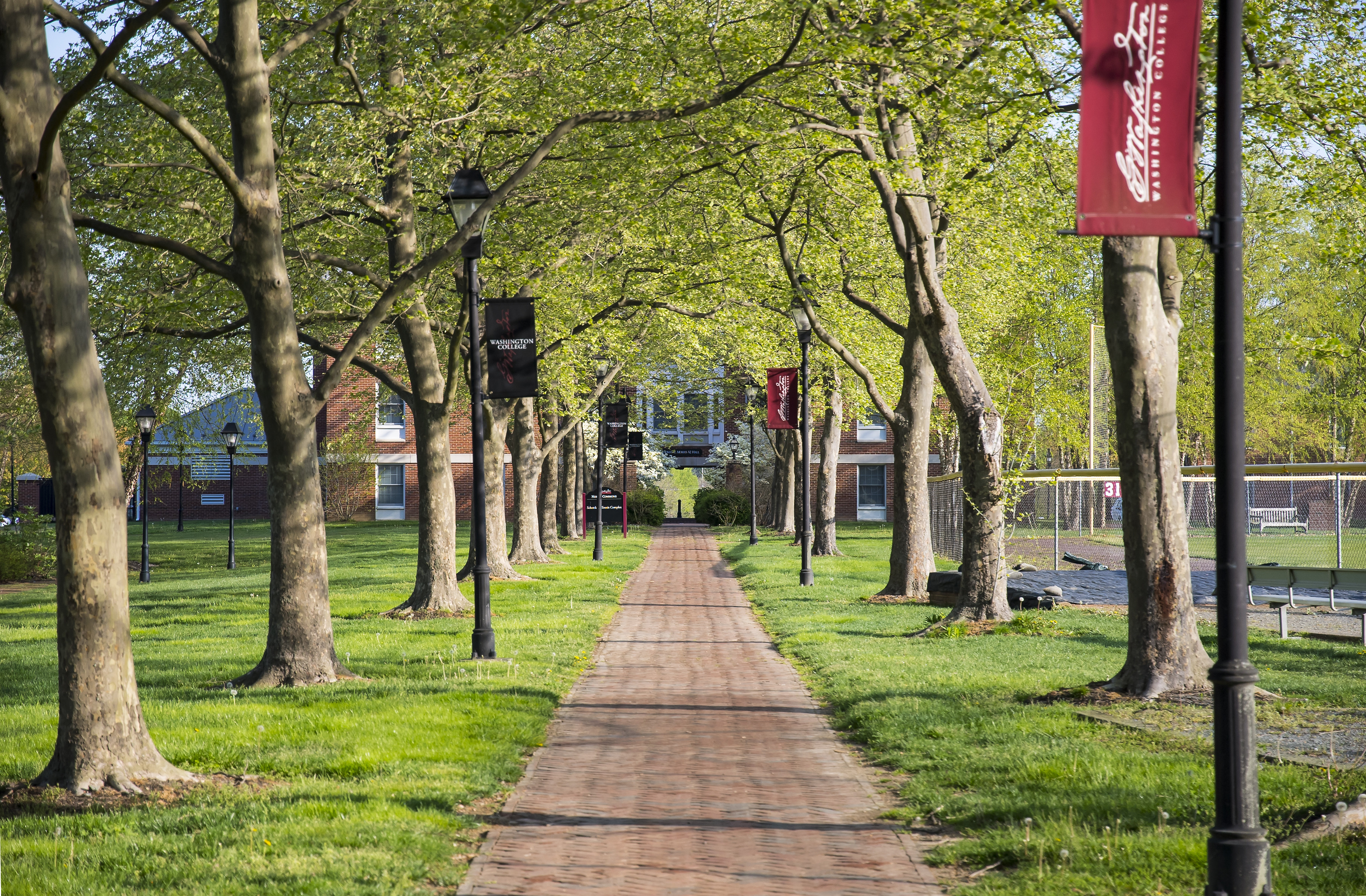 Suites can be gender designated or gender inclusive per the residents' decision.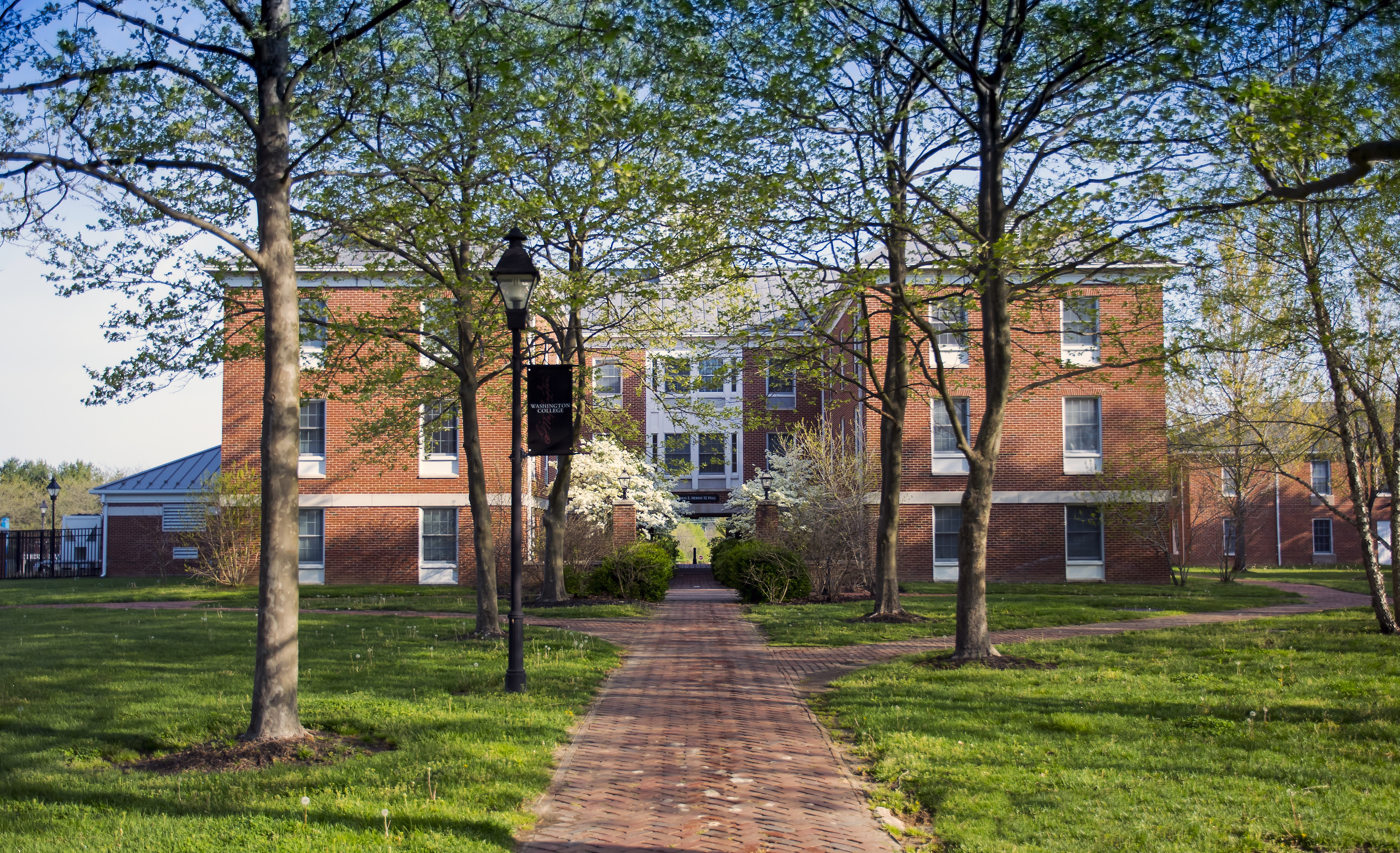 Harford Hall has been renamed Morris Hall, by the Class of 2020, in honor of Thomas Morris, the College's first Black graduate.
Thomas Morris, a native of Baltimore, excelled academically and on the Track and Field team during his time at WC. After graduation, he dedicated himself to service, first as a Peace Corps volunteer, and then as a high school and college math teacher. For 27 years, Thomas shared his love of math and problem solving, which he had mastered at Washington College, with Baltimore students.
Harford is fully accessible with an elevator.
Each suite has 2 bathrooms.
Tile floors are in the hallways, bedrooms, and lounge areas.
There are in room units controlled by a central system.
There are laundry machines on the first floor and cost is included in the room rate. No id or coins are needed to operate laundry machines.
There are public lounges on the 2nd and 3rd floor.
Single: 9 x 10
Double: 11 x 15
Common Room: 13 x 14
There are 40 singles and 24 doubles in Harford Hall.