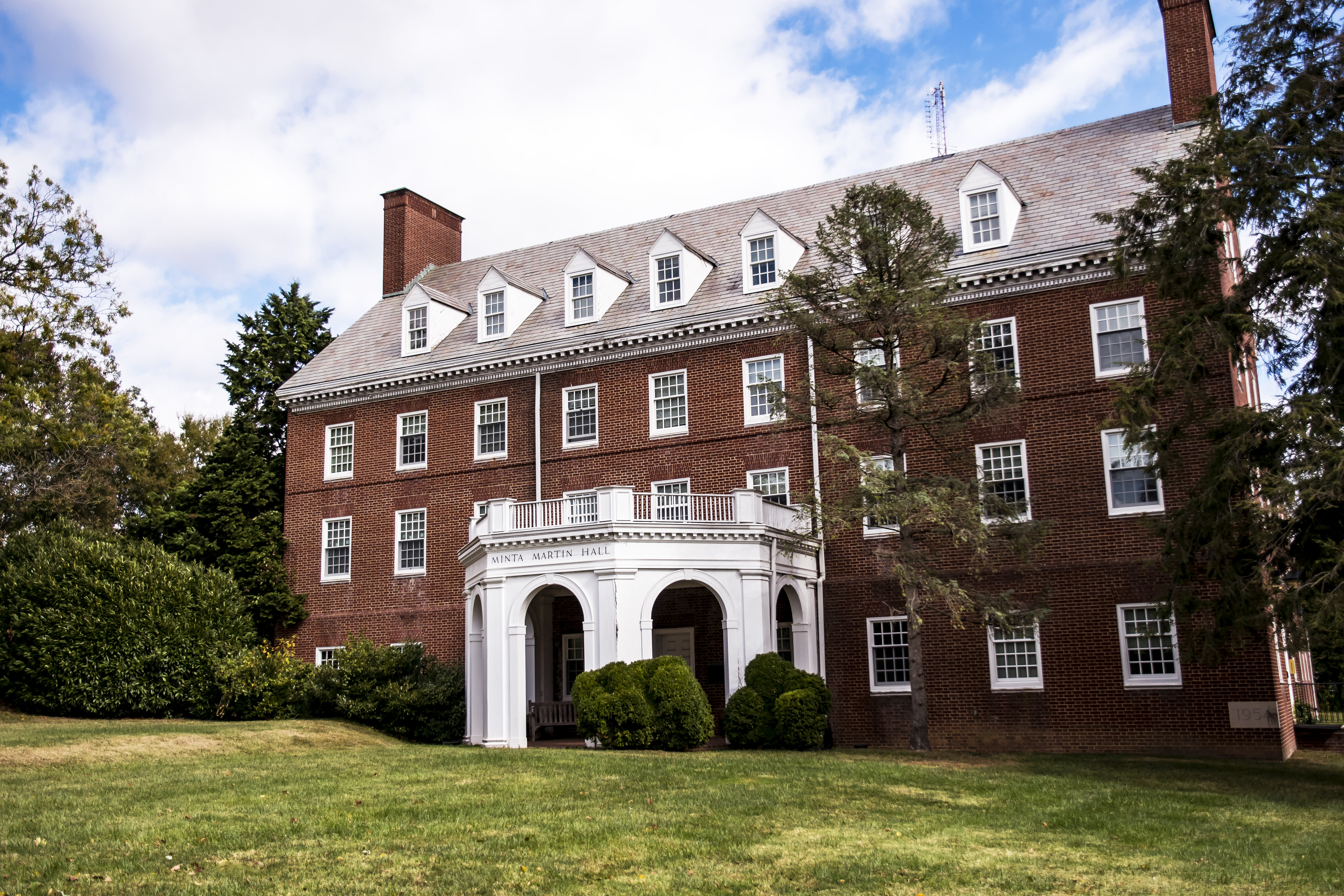 Minta Martin has four floors and is a traditional corridor style hall with common bathrooms.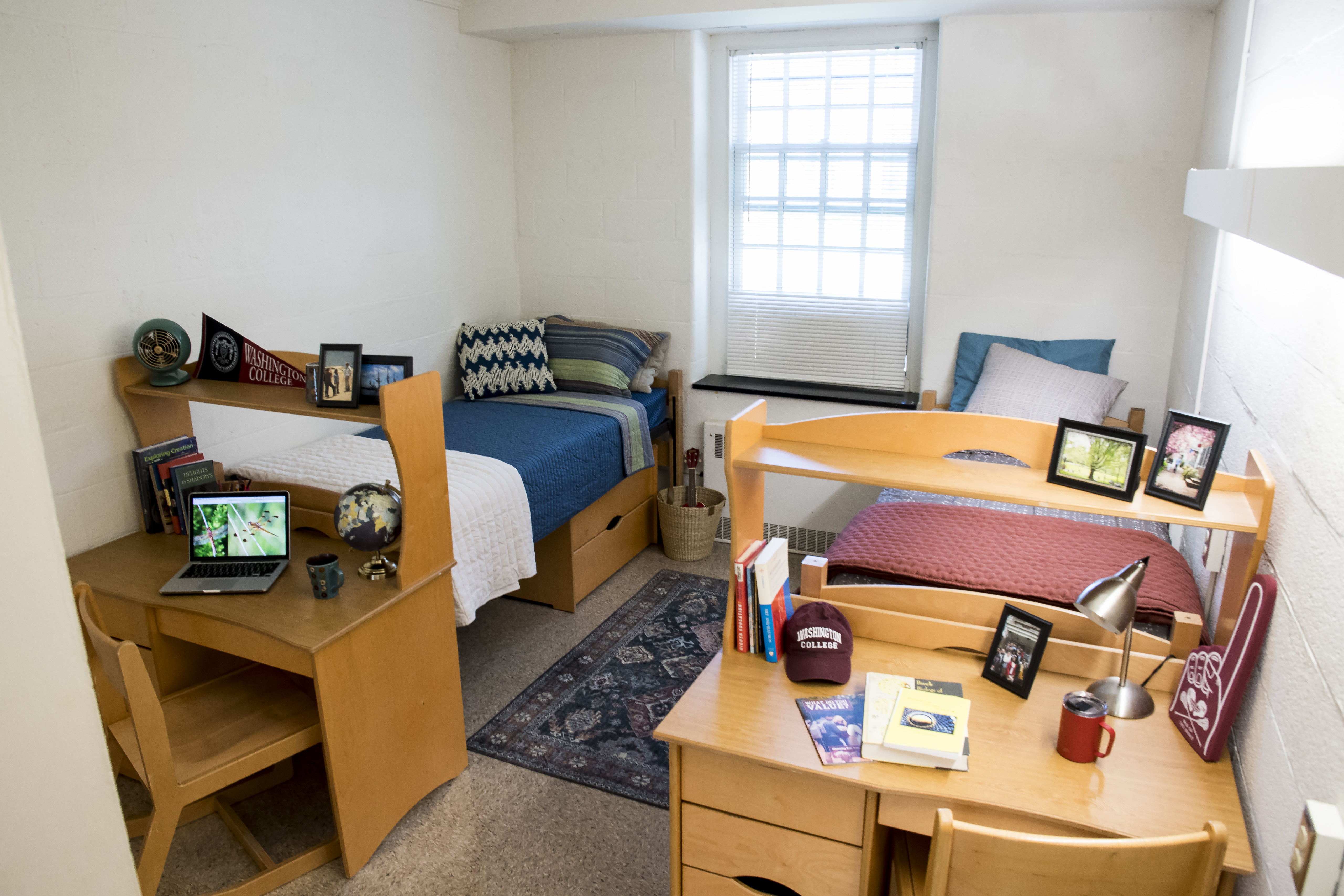 The 1st floor of Minta Martin has a large lounge area, common bathroom, and laundry. It is also home to the
Intercultural Center
.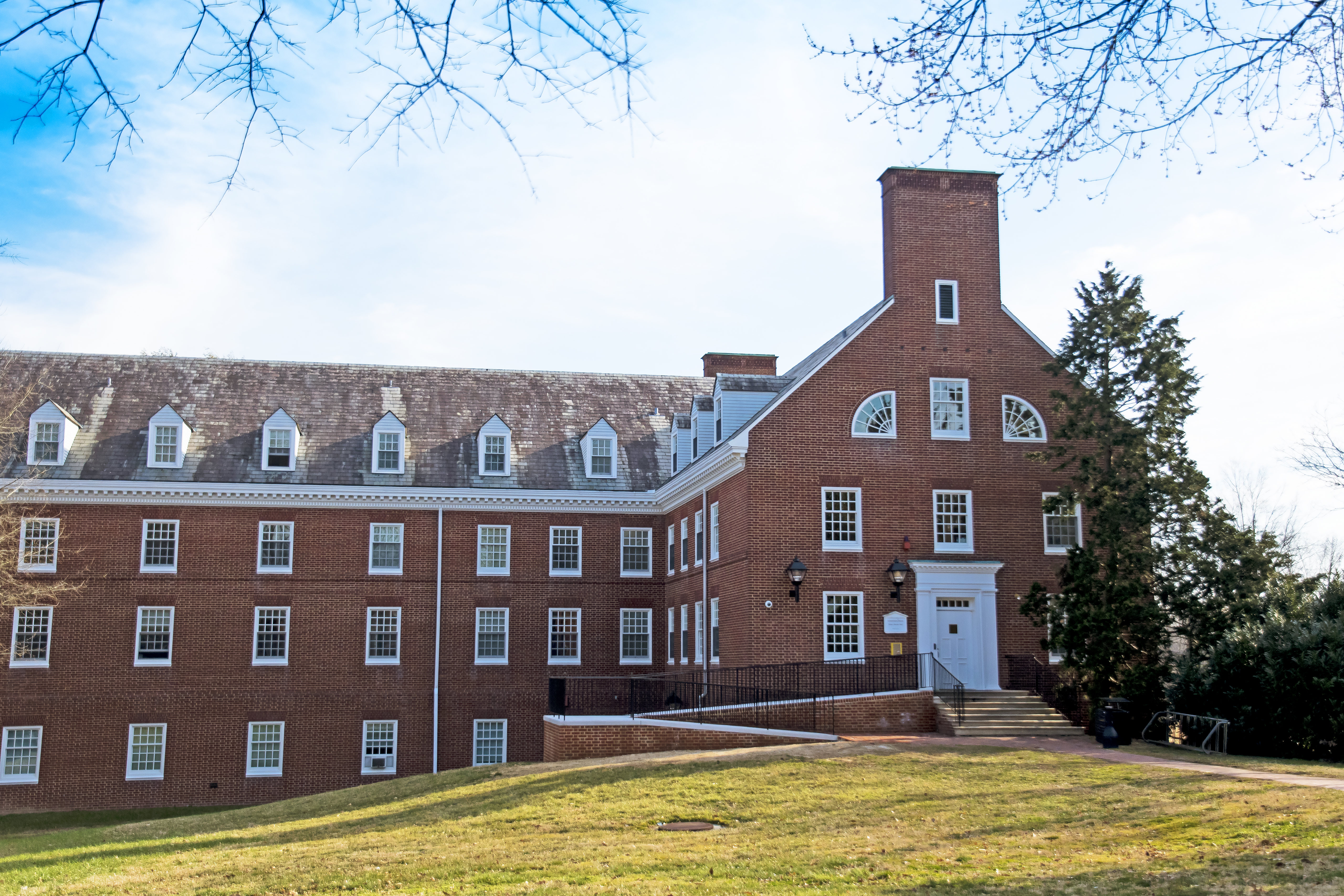 The 2nd, 3rd, and 4th floors have lounge areas and 2 common bathrooms.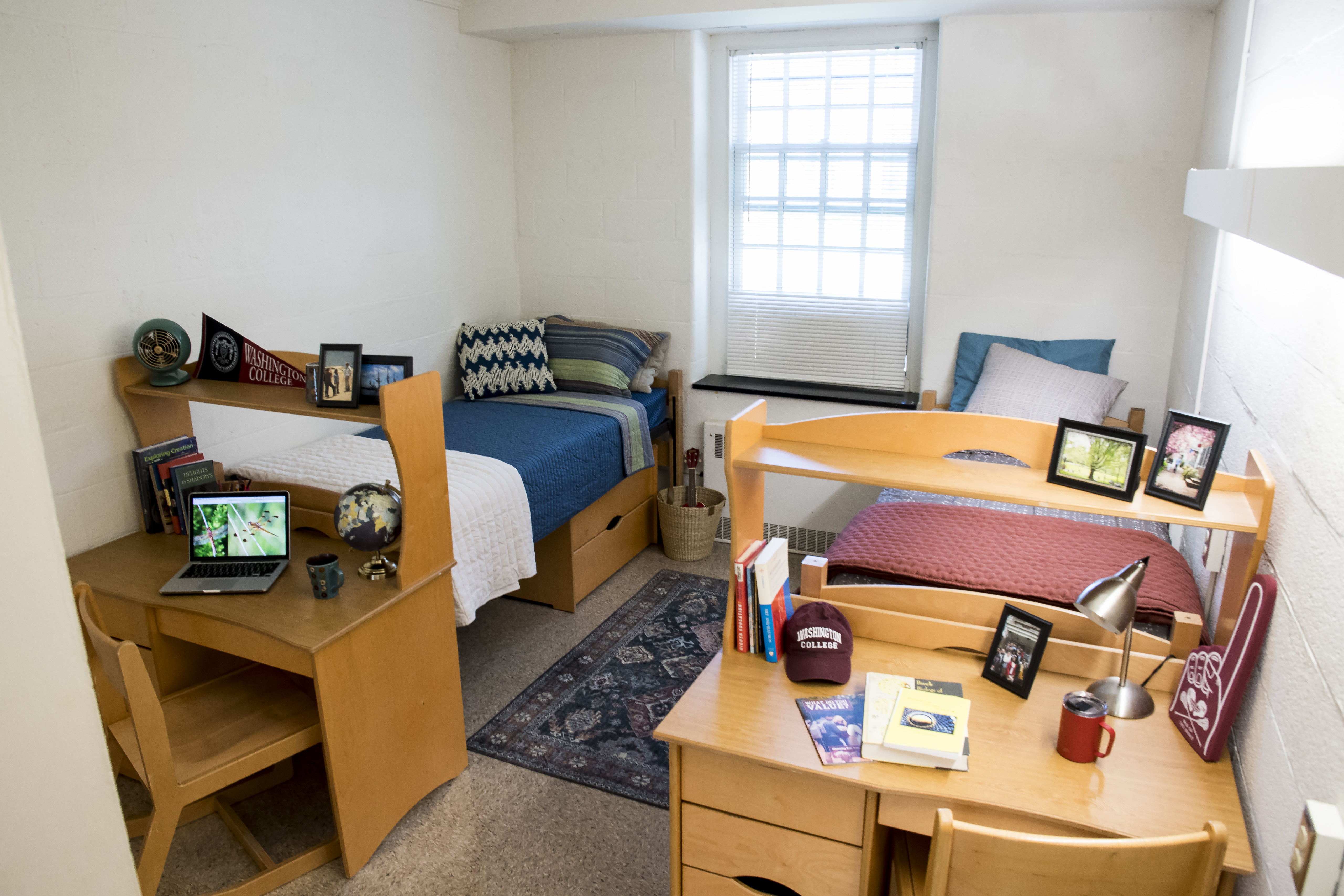 Minta Martin is the largest hall on campus and houses mainly first year students. The design of traditional halls allows new students to meet people quickly and form a strong community of friends the first year at college.
Minta's 2nd floor is partially wheelchair accessible via a ramp on the north side. The 1st floor is partially wheelchair accessible via the east entrance. However, there is no elevator in the hall, making the remainder of the hall inaccessible.
There are 2 common bathrooms per floor on the 2nd, 3rd, and 4th floor.
Minta Martin has tile floor in the hallways, bedrooms, and lounges.
Heating is by radiator and cooling is via removable window ac units.
There is laundry room on the 1st floor. The cost is included in the room rate and no id or coins are needed to operate the laundry machines.
There are lounges on each floor with the 1st floor lounge being the largest.
Minta Martin Bedroom Measurements:
Singles: 8 x 10
Doubles: 12 x 14


Bed:
Bedframe is 85" long
Bed end width 38"
36" from top of bed end to floor
Mattress is twin XL
29" max height
Dresser:
36" wide and 20" deep
Drawers are 10" tall
22" total height (stackable, fits easily under bed)
Desk:
30" tall
Desktop is 45" wide and 24" deep
Desktop shelf is 19" from top of desktop to bottom of top shelf (32.5" total height)
Desktop shelf is 8" deep
Desk drawers on the left are 16" wide
Top two drawers (on the left) are 7" tall
Bottom drawer (on the left) is 12" tall
Drawer on the right is 24" wide, 2" tall, and 15" deep
Window:
68" tall and 45" wide
Window sill is 10" deep
A 36"-60" tension curtain rod is recommended for strength
Chair:
Chair is 34" tall
Seat is 19"x19"
16" from seat to top
Minta Double Built In Left Side Closet:
56" from closet floor to closet shelf
20" deep and 22" wide
10" from top of shelf to top of closet
Minta Double Built In Left Side Cabinet with Shelves above the Left Closet:
Shelves are 22" wide and 20" deep
Top shelf is 9.5" tall
Middle shelf is 8.5" tall
Bottom shelf is 8.0" tall
Minta Double Built In Cabinet with Shelves above Mirror:
Shelves are 35" wide and 20" deep
Top shelf is 15" tall
Bottom shelf is 12" tall
6.5" between top of upper shelf and top of inner box shelf
8" between edge and inner box shelf
Minta Double Built In Mirror:
35" wide and 38" tall
20" deep
Minta Double Built In Right Closet:
22" wide and 20" deep
56" from floor of closet to bottom of shelf
10" from top of shelf to top of closet
Minta Double Built In Cabinet with Shelves above Right Closet:
Shelves are 22.5" wide and 20" deep
Top shelf is 9.5" tall
Middle shelf is 8.5" tall
Bottom shelf is 8.0" tall
Minta Double Built In Drawers:
Drawers are 12.5" wide and 20" deep
Top drawer is 4" tall
Second drawer is 5" tall
Third drawer is 6" tall
Bottom drawer is 8.5" tall
2022-2023 Rates
Single: $7,880 a year
Double: $6,754 a year
There are 30 singles and 52 doubles