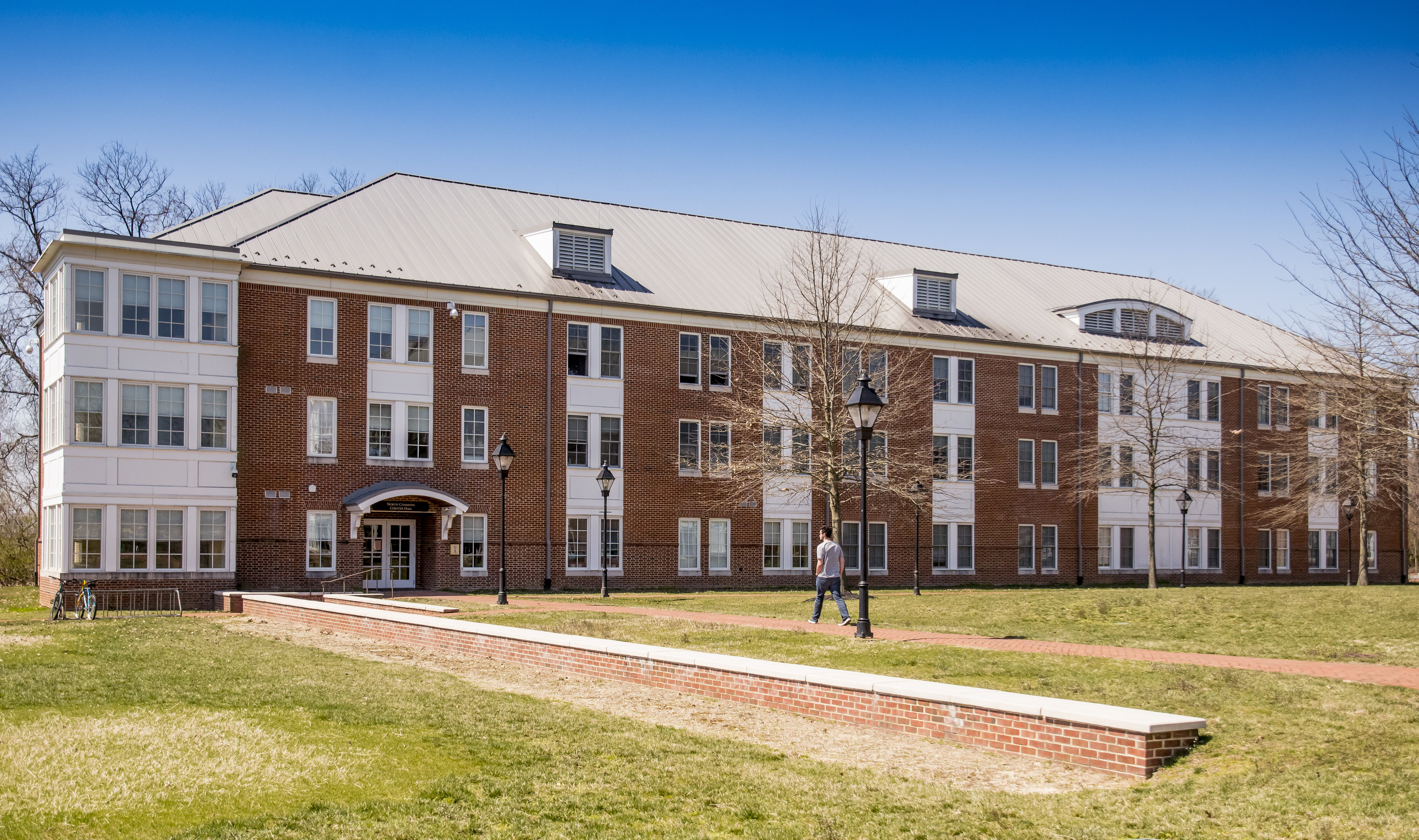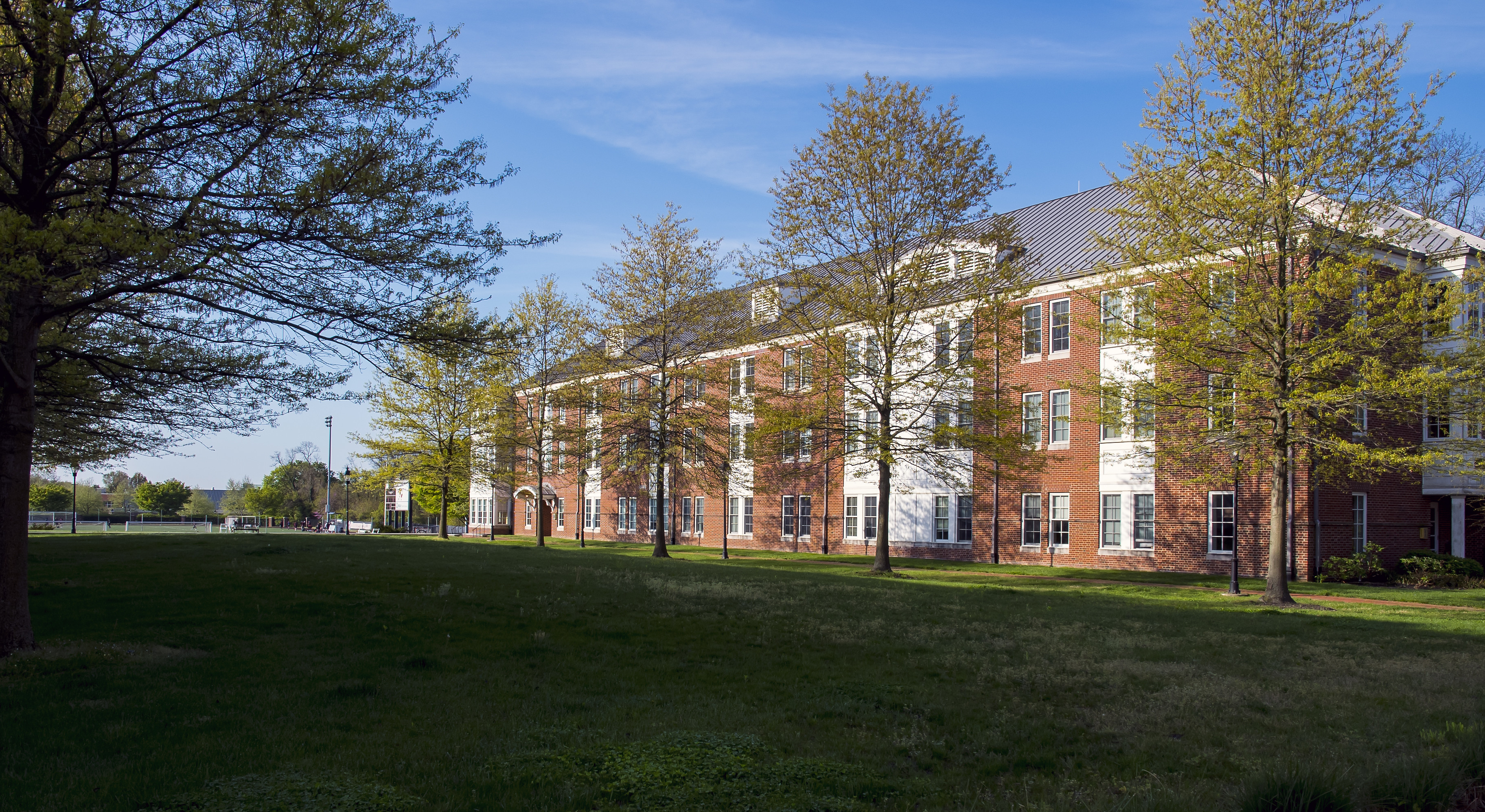 Chester is a three floor co-ed building that houses 2nd, 3rd, and 4th year students.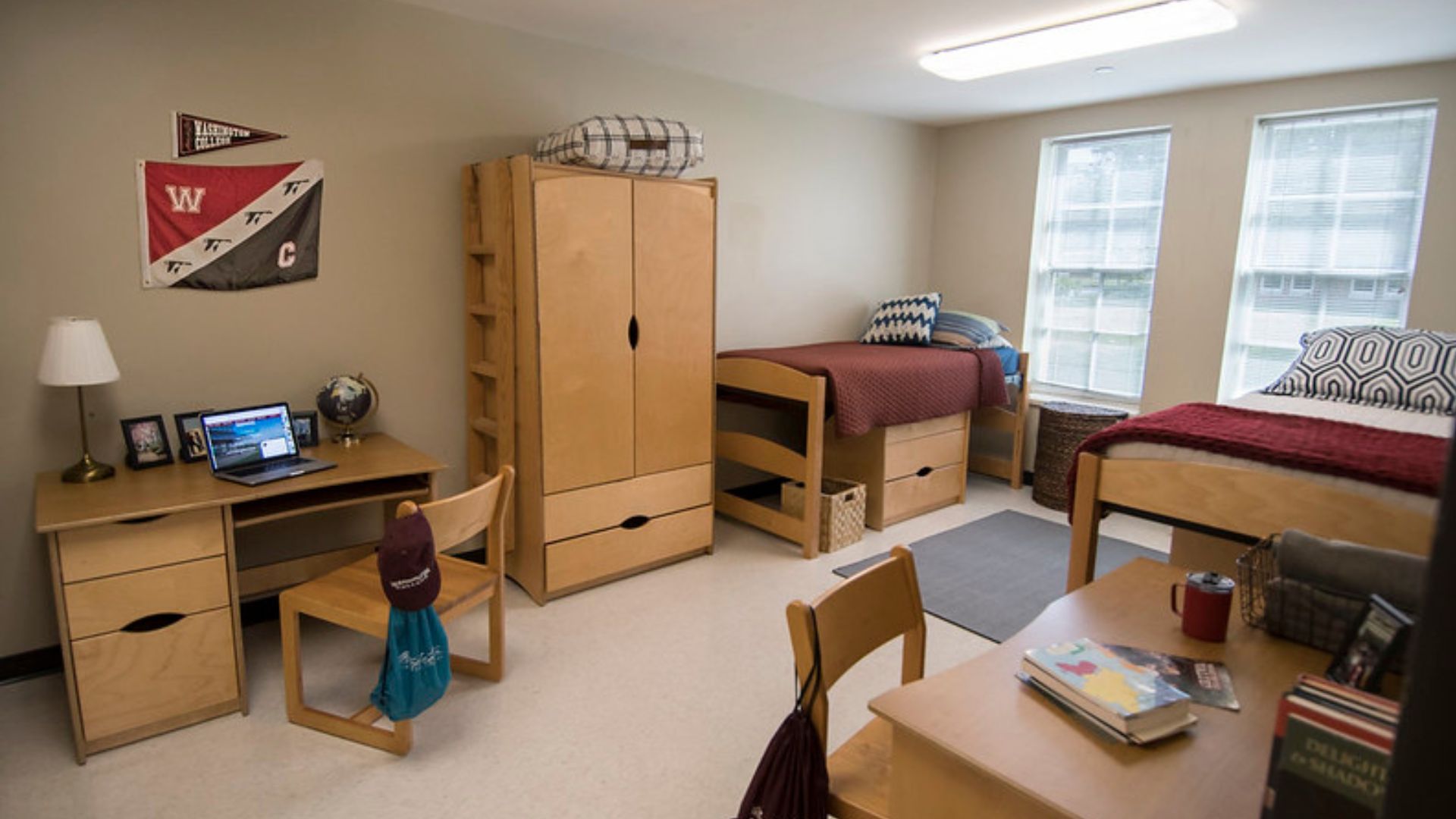 Dorms styles alternate between two doubles with a shared living area, and two singles and a double with no shared living area.
Chester Hall is a part of the River Dorms, which also include Sassafras and Corsica.
Suites can be gender designated or gender inclusive per the residents' decision. There is a lounge and kitchen on each floor.
Suite Style. Although every suite houses 4 residents, there are 2 types: Type 1: 2 singles and 1 double room, with shared sinks, bathroom, and shower room off of small hallway.Type 2, 2 double rooms with shared sinks, bathroom, and shower room off of small hallway. Only 7 of the 25 Chester suites have common rooms.
Chester Hall is fully accessible with elevator. several suites and bathrooms wheelchair accessible.
Each suite has a toilet, shower, and 2 sinks in the suite.
Chester Hall has tile flooring in all suite areas and carpeted public hallways and lounges.
In room units are controlled by a central system.
Internet access is wireless.
Laundry is included in the room rates. No id or coins are needed to operate laundry machines.
There is a public lounge with a television and a full kitchen located on each floor.
Single: 8 x 14
Doubles: varies, 10 x 18, 13 x 17, or 12 x 22 (ADA)
There are 44 singles and 27 doubles.