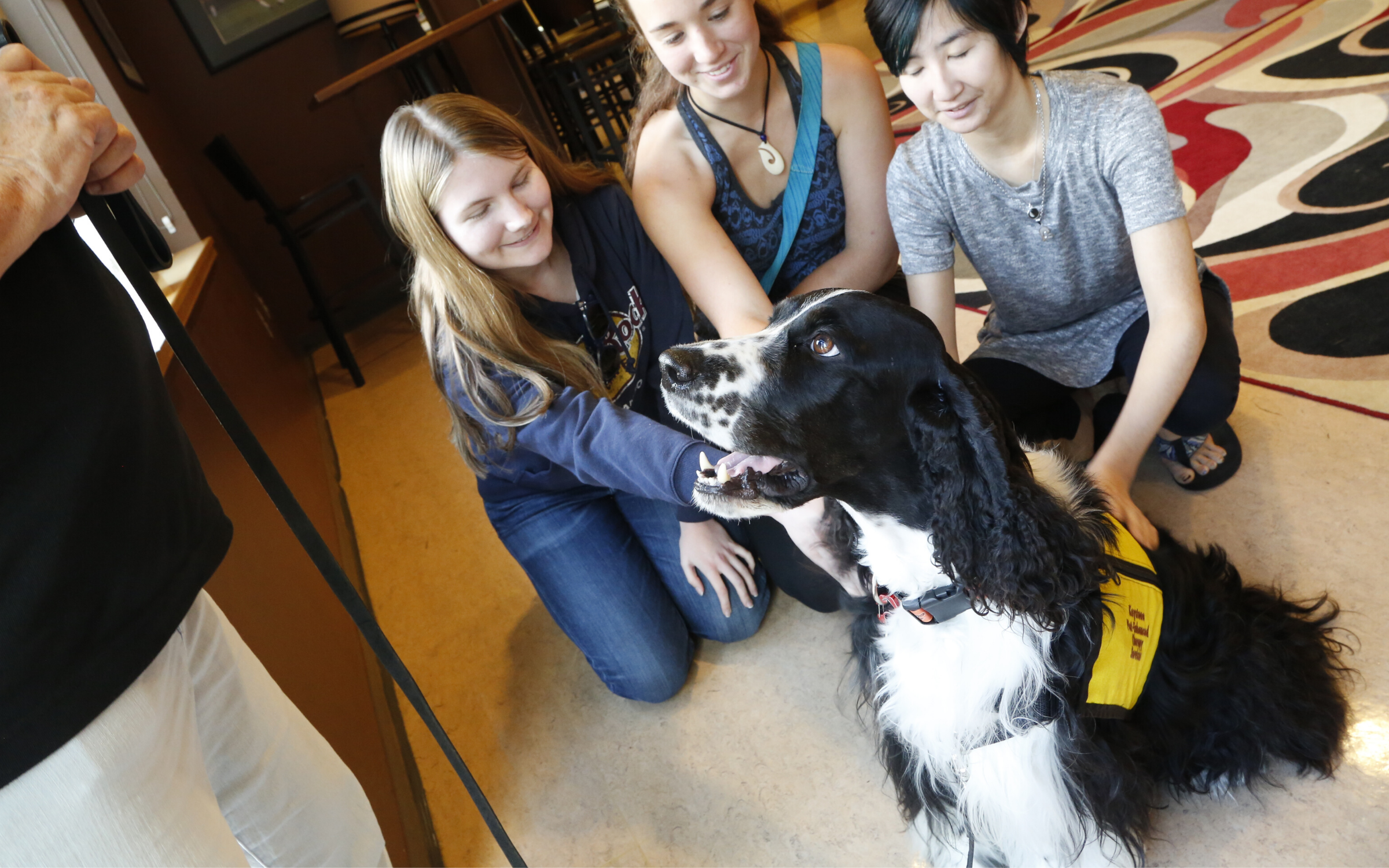 Eating Disorders
Concerned about a friend or family member?
Eating disorders are serious, potentially life-threatening conditions that affect a person's emotional and physical health. They affect both men and women of all ages.They are not just a "fad" or a "phase." People do not just "catch" an eating disorder for a period of time. They are real, complex, and devastating conditions that can have serious consequences for health, productivity, and relationships. People struggling with an eating disorder need to seek professional help. The earlier a person with an eating disorder seeks treatment, the greater the likelihood of physical and emotional recovery.
Call the National Eating Disorders Association HOTLINE
Call toll-free, confidential Helpline, Monday-Thursday from 9:00 am - 9:00 pm and Friday from 9:00 am - 5:00 pm (EST): check website for holiday closures.
1-800-931-2237
NEDA has online resources for parents, coaches and students.
www.nationaleatingdisorders.org
The National Eating Disorders Association
The National Eating Disorders Association (NEDA) is the leading non-profit organization in the United States advocating on behalf of and supporting individuals and families affected by eating disorders. Reaching millions every year, we campaign for prevention, improved access to quality treatment, and increased research funding to better understand and treat eating disorders. We work with partners and volunteers to develop programs and tools to help everyone who seeks assistance. This resource from BestColleges.com has more information on eating disorders and talks to a program manager from NEDA.
Free Online Eating Disorder Screening
About the Screening Tool
NEDA partners with Screening for Mental Health, Inc. (SMH) to provide an online eating disorder screening tool. Found at www.MyBodyScreening.org, this website provides people with the option to take a free, anonymous self-assessment to gauge their risk of an eating disorder. The anonymous SMH online screening takes only a few minutes and consists of a series of questions, developed by treatment professionals in the eating disorders field, which are designed to indicate whether clinical help is needed.
The availability of such a "low pressure" first-step towards recovery is a vital tool. After completing a screening, participants (if indicated) will receive referral information through NEDA's Helpline for personal evaluation by a medical professional and treatment. There are two screenings available, one for college students – a particularly vulnerable demographic for the development of eating disorders – and a standard screening for other demographics. This is an outstanding resource for people who may need help or know someone who may need help and don't know where to begin.
Health and Counseling Services can make referrals for evaluation and treatment. Please call us at 410-778-7261