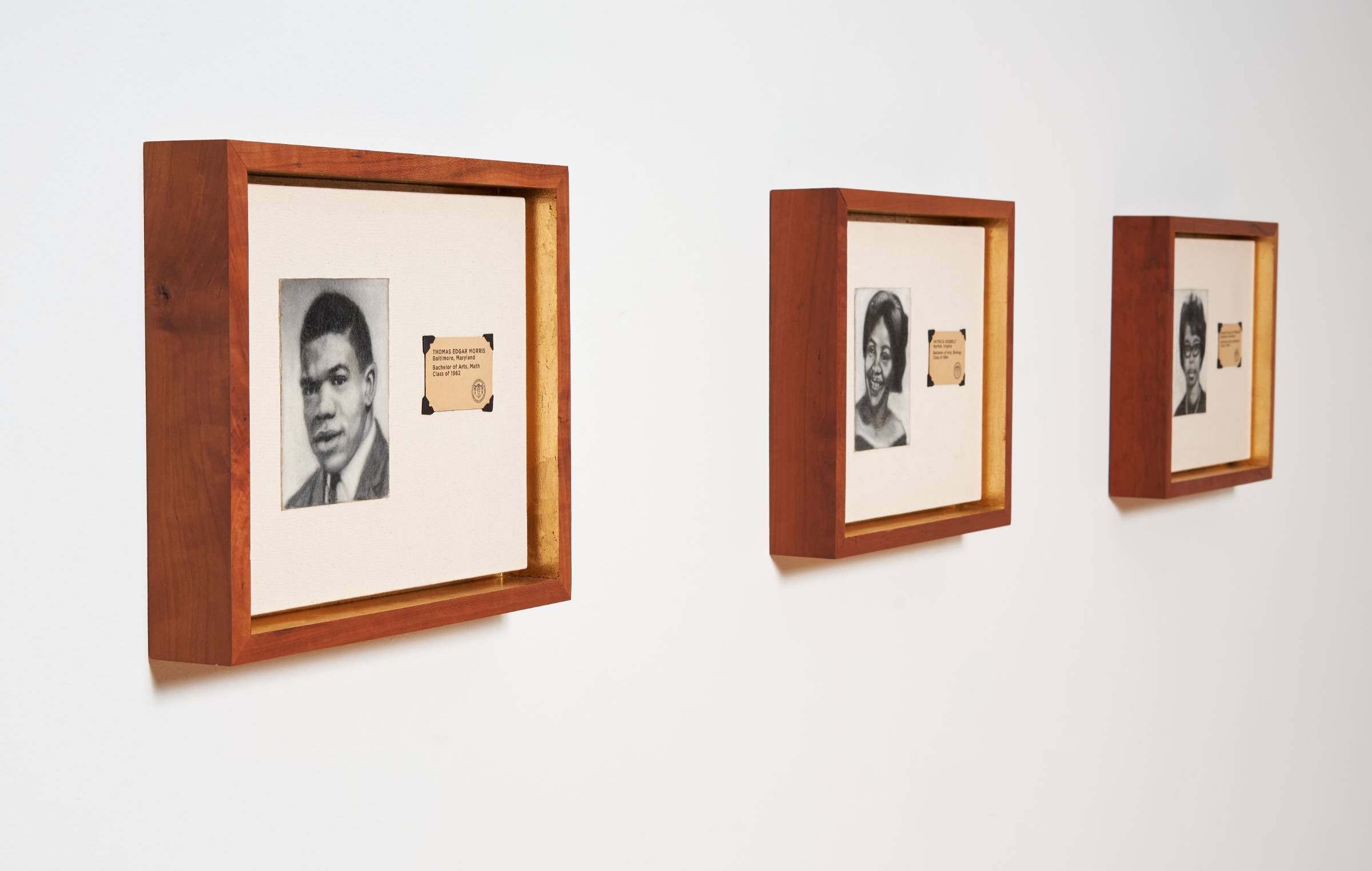 Campus CommunityAsterisk Initiative

Washington College's First Black Graduates
Washington College's First Black Graduates
In 2020, Washington College's graduating class chose to rename the Harford Hall after Thomas E. Morris '62, the College's first African American graduate. During this same year, Starr Center visiting artist Jason Patterson created artworks that honor Washington College's first three Black graduates as a part of his Kohl Gallery exhibition, "On the Black History of Kent County & Washington College."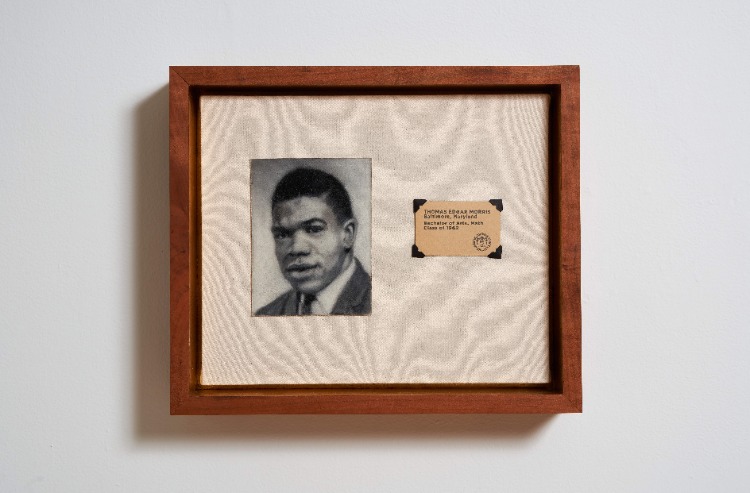 Thomas E. Morris became the first African American student to graduate from Washington College in 1962, only 59 years ago, but 180 years after Washington College was founded. Morris was born in Ditchley, Virginia, and was raised in Baltimore. On campus, he was a scholar, an all-around athlete, and a member of the Alpha Phi Alpha fraternity. After graduation, Morris volunteered for the Peace Corps in the Philippines, completed graduate work at Morgan State University, and fulfilled a 27-year mathematics teaching career in the Baltimore City public school system.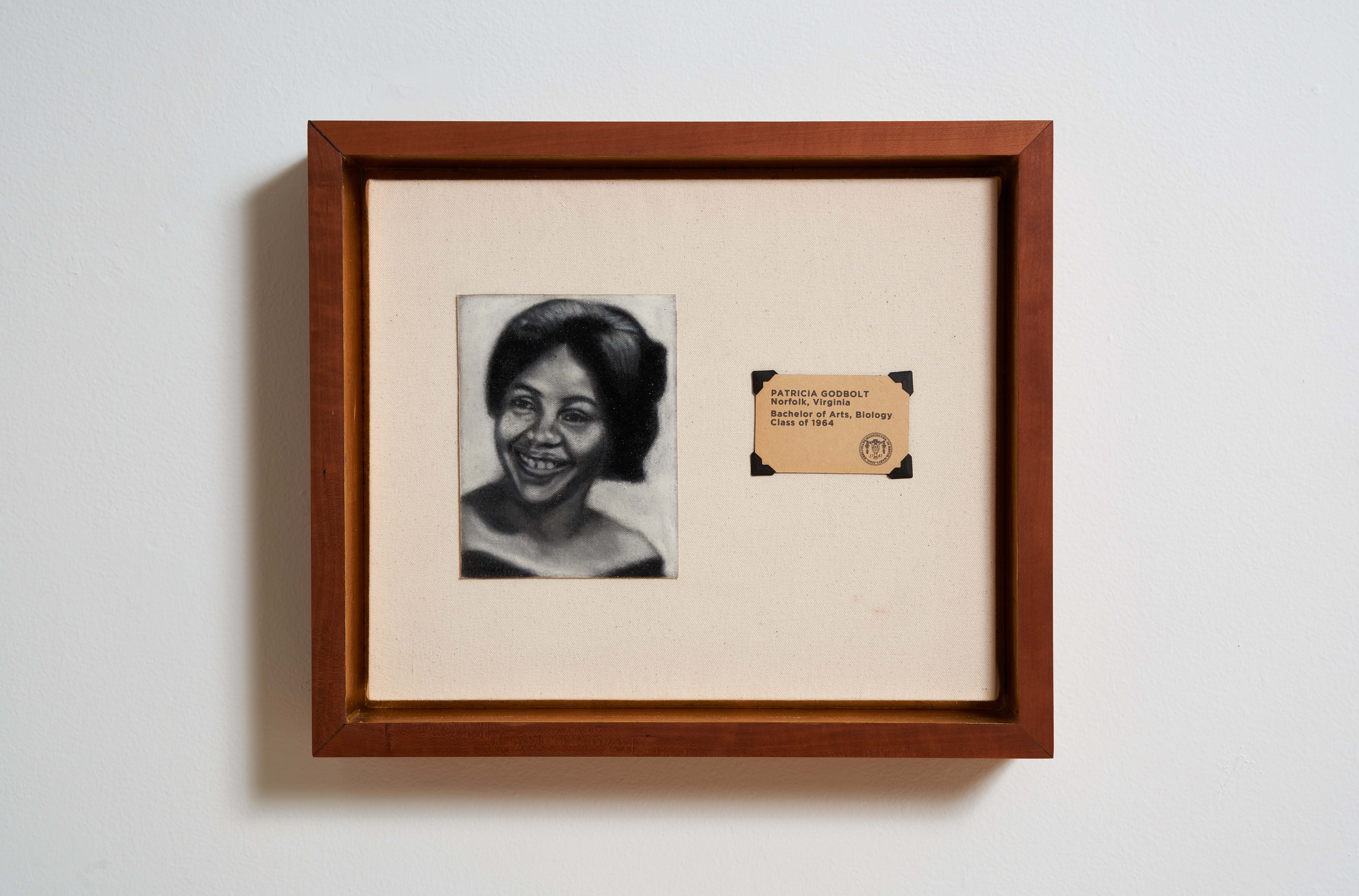 Following Morris, Patricia Godbolt White was the first African American woman to graduate from Washington College in 1964. Just before her arrival in Chestertown, White was one of the Norfolk 17, the first African American students to enroll in the Norfolk, Virginia, public school system. As an honors graduate of Norview High School in 1960, she was the first African American to graduate from the desegregated Virginia school system. After graduating from Washington College, White returned to Norfolk to earn a master's degree in urban studies education at Norfolk State University. White worked for 42 years in Norfolk Public Schools, where she chaired the science department at Booker T. Washington High School. White also authored a book of inspirational poetry, Evolution of Espirit'd P.G.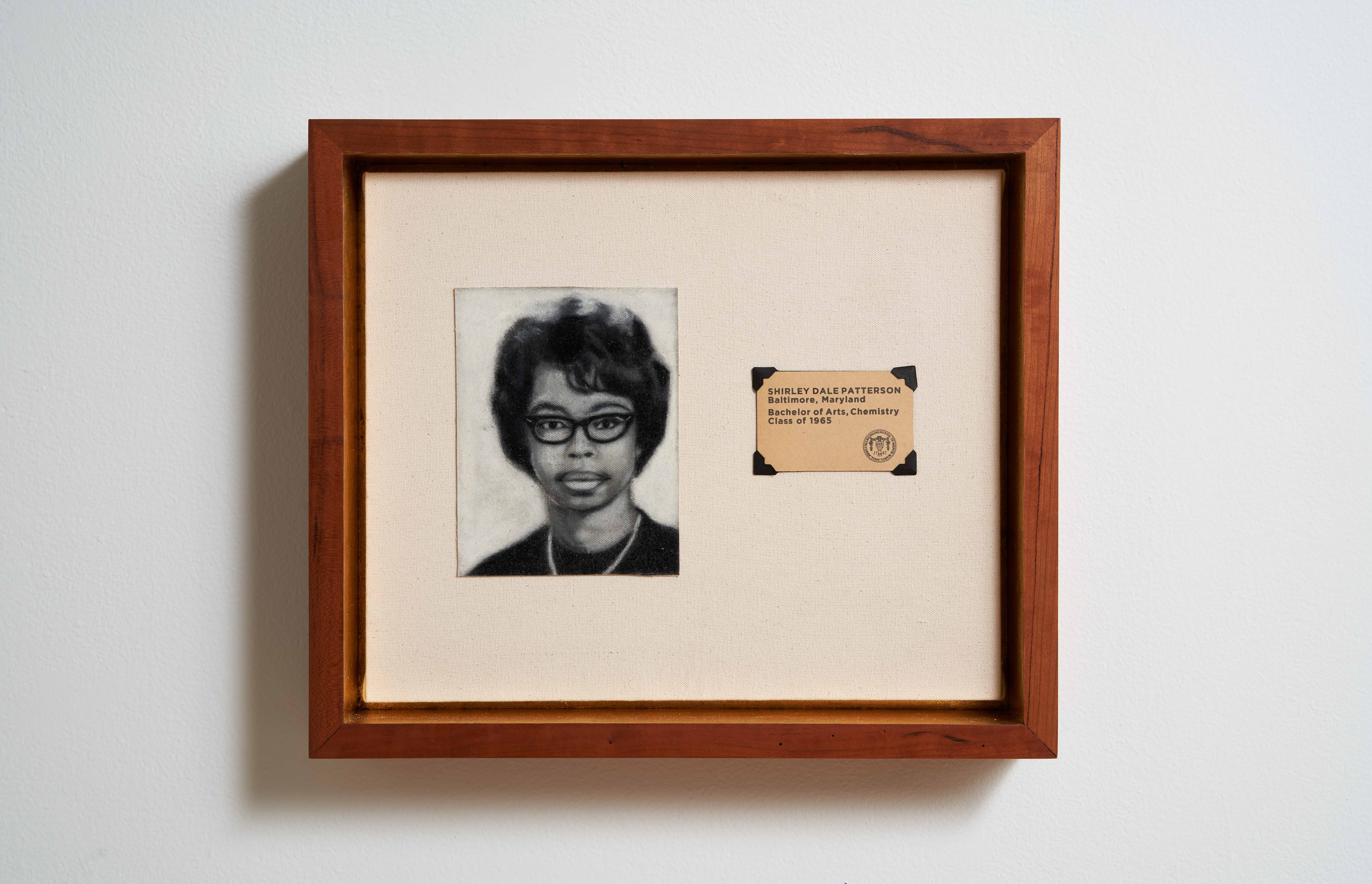 Shirley Dale Patterson Adams was the second African American woman to enroll at Washington College. A graduate of Baltimore's Western High School, Adams earned a Bachelor of Science degree in biology in 1965. On campus, Adams served as president of the Washington College Society of Sciences and co-won the Clark-Porter Medal for integrity and for improving campus life. Adams went on to obtain a master's degree in organic chemistry from the University of Delaware in 1967. Like Morris and White, Adams too became an educator, teaching chemistry at the Community College of Baltimore County at Essex and at the University of Maryland, Baltimore County. In 1985, Adams became the first African American member of the Board of Visitors and Governors of Washington College, serving until 2010.
While Patterson's commemorating artwork and the naming of Morris Hall do greatly honor the legacies of these pioneering graduates, these public acknowledgments should also have us asking why it took 180 years for the College to graduate a Black student, and why today, almost 60 years later, Black students at Washington College still face discrimination.
On the Black History of Kent County & Washington College
"Thomas accepted the challenge of being the first, with seriousness of purpose, and devoted himself to creating paths for others to follow….He would have confidence in the contributions [today's Washington students and alumni] will make in moving this institution and this country towards more inclusivity, a healthier environment, and a just society."

— Mellasenah Morris, wife of Thomas Morris, at Washington College's 2020 graduation ceremony