Washington College Celebrates LatinX Heritage Month
The campus community comes together to observe and celebrate LatinX Heritage Month with a month-long series of events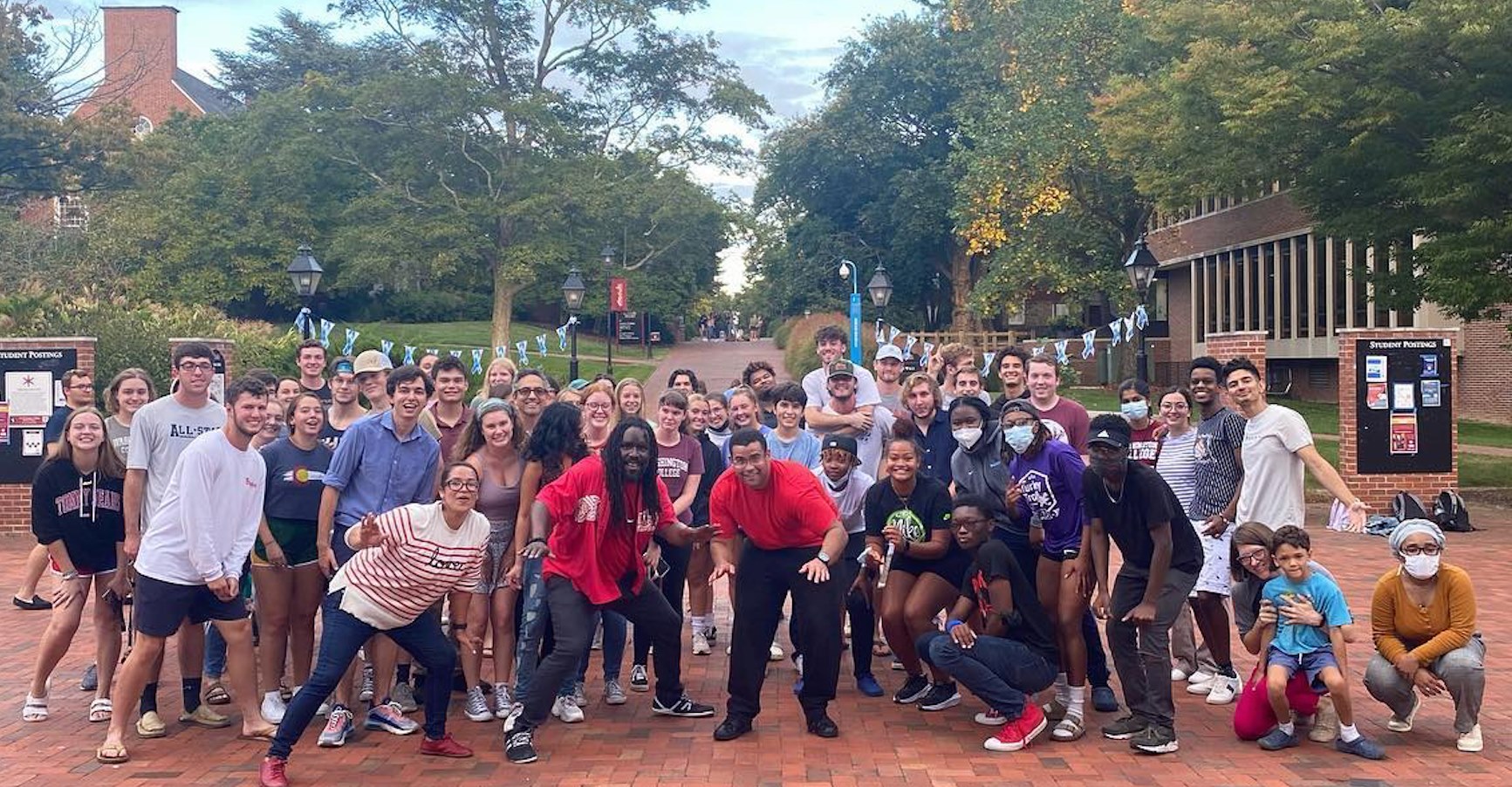 Washington College is celebrating LatinX Heritage Month with a series of lectures, events and other social activities designed to celebrate the histories, cultures, and contributions of American citizens whose ancestors came from Spain, Mexico, the Caribbean and Central and South America. LatinX Heritage Month is observed from September 15 to October 15.
The month-long celebration is a collaboration among campus partners, including the Equity, and Inclusion, the LatinX Student Union (LSU), the Department of World Languages and Cultures, the Latin American Studies Program, the Rose O'Neill Literary House, the Goldstein Program in Public Affairs, The William James Forum Fund, and the Office of Student Affairs.
Full details can be found here. Planned events include:
Book Launch & Discussion: Offensive to Pious Ears, September 20 at 5:30 p.m., Litrenta – The Book Launch of Ofensiva a los Oídos Piadosos, written by Dr. Elena Deanda, associate professor of Spanish and director of the black studies program, and the Discussion Panel, led by Drs. Hall, Ponti, and Charles.
Dance Class, September 22 at 6:30 p.m., The Goosenest – The LatinX Student Union (LSU) board will teach students how to dance bachata, cumbia, and more.
"Race, Politics, and LatinX Identity in the US", September 27 at 6:30 p.m., Litrenta – Dr. Flavio Hickel, assistant professor of political science, will present his research on the role played by the LatinX community in the presidential campaign and in the U.S. political arena.
Lotería Night, October 6 at 6:30 p.m., The Egg, Hodson Hall – Learn how to play Latin Bingo and win prizes.
Noche de Karaoke, October 20, time TBA – Students will showcase their vocal skills by singing karaoke in Spanish.
Day of the Dead, November 1 at 5:30 p.m., The Egg, Hodson Hall – A community celebration where people set the altar for the dead and share bread and chocolate. There will be a face painting artist doing Catrinas, as well as a recital composed of the Hispanic Studies student choir and local musicians Sergio Cilla and Freddy Granillo.
The LatinX Heritage Month begins on September 15 is significant because it marks the anniversary of independence for the Latin American countries Costa Rica, El Salvador, Guatemala, Honduras, and Nicaragua. Mexico and Chile celebrate their independence on September 16 and September 18, respectively.
"LatinX are innovators and creators, generating a strong economy and creating social networks abroad," said Deanda. "Latinx are hard-working, family-oriented, creative, fun, loyal, loud, and warm people. Without Mexican, Salvadoreans, Guatemalans, Hondurans, Argentinians, Spanish, Colombians, Ecuadorians, Puerto Ricans, and so many other nationalities, the US would not be the fascinating country it is today. That is why we celebrate our legacy and our presence, so we can occupy our space, with pride and ease."