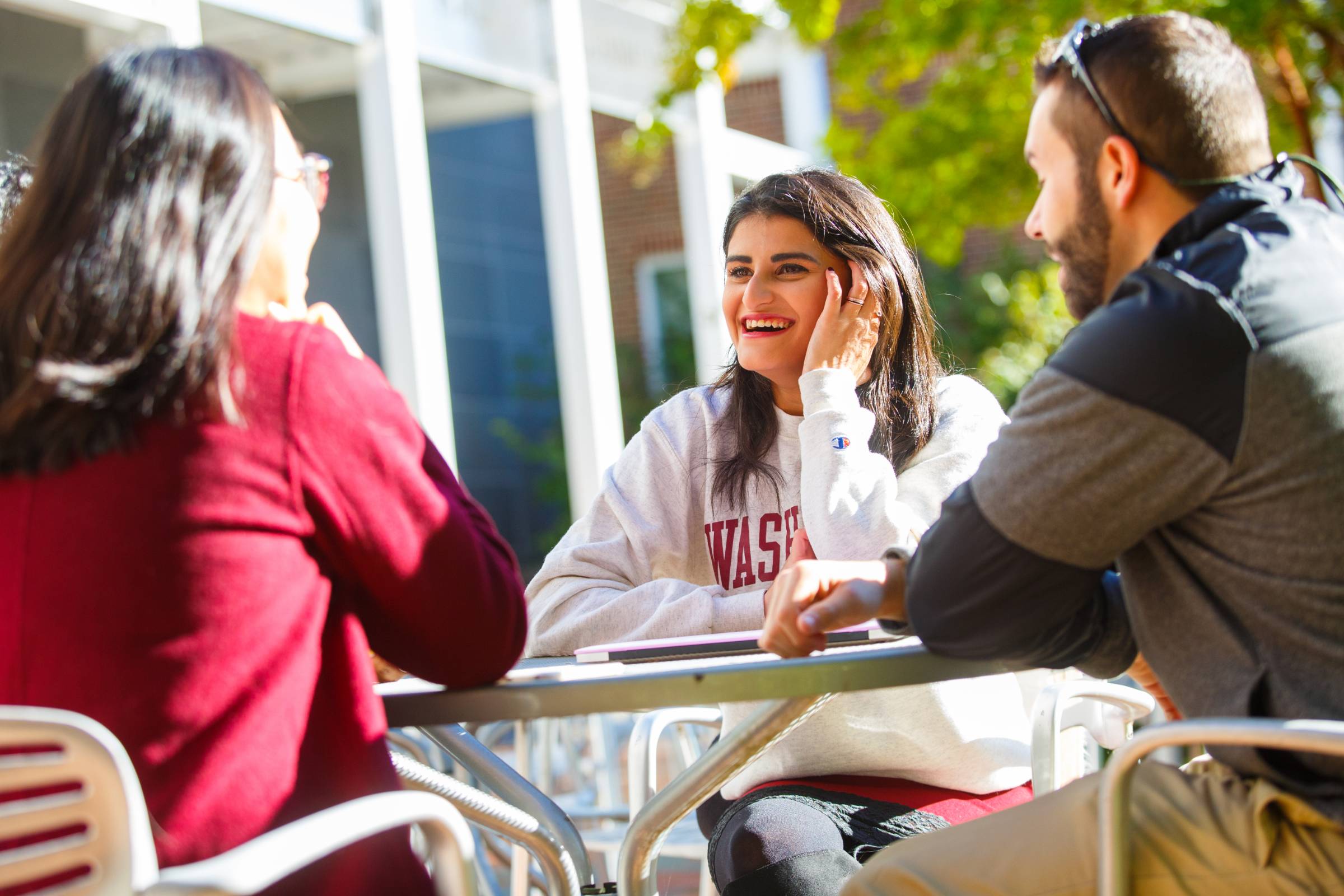 Frequently Asked Questions
WC requires aid applicants to submit the FAFSA (WC code # 002108) by March 1.
Approximately 85% of the student body receives some form of need-based financial aid or merit-based scholarship award.
IRS tax transcripts are often used to validate income and tax filing status. The IRS has an option called "Get Transcript" and it allows you to download and print your transcript immediately if the tax return for the chosen year has been processed, or you can request a copy be mailed to you.
Email: fa_office@washcoll.edu
Phone: 410.778.7214
Write to:
Washington College
Office of Student Financial Aid
300 Washington Avenue
Chestertown, MD 21620-1197
A good place to start is our scholarships page. Students can also conduct scholarship searches and discover a wealth of helpful information at a number of websites.
For a modest annual fee, Washington College families can make their college payments in 4 or 5 month installments per semester.
Yes. Maryland residents can benefit from a variety of state-funded scholarships and grants. Information about these programs is available in high schools and at local public libraries. Filing the FAFSA on or before March 1 is a requirement for state-funded programs. In most cases, out-of-state residents cannot transport their home-state awards to WC.

The percentage of demonstrated need that is met by the College's aid award varies from student to student. Meeting full demonstrated need is not the policy of Washington College.
Yes, admission decisions are made without consideration of a student's financial circumstances.
Additional scholarships will not reduce the amount of a merit-based aid award; however it may change the distribution of funds within a need-based award package. WC is one of many institutions that reserves the right to replace institutional funds in a need-based award with outside funds. Additional scholarships can be combined with institutional merit scholarships—up to the annual cost of attendance.
No. As a NCAA Division III member, Washington College is prohibited from awarding athletic scholarships.
No. Special circumstances that relate to the needs-analysis process and that can be documented should be brought to the attention of the Office of Student Financial Aid as soon as possible.
No. All applicants are encouraged to apply for financial aid.
Financial aid for new students is awarded on a rolling basis beginning in December.
The FAFSA deadline is March 1.
Federal Pell, TEACH, and SEOG grants
Federal Subsidized and Unsubsidized Student Loans
Federal PLUS (parent) Loans
Federal Work Study
State scholarships and grants
WC academic tuition scholarships (merit-based)
WC tuition grants (need-based)
No. Your insitutional aid is based on a credit load of 12-20 credit hours. You may receive other sources of aid to assist you in paying for overload charges such as Parent PLUS or private loans.