In a March 22 talk at the Rose O' Neill Literary House, UMD Professor Hester Baer examines the global effort toward greater female representation in the film industry.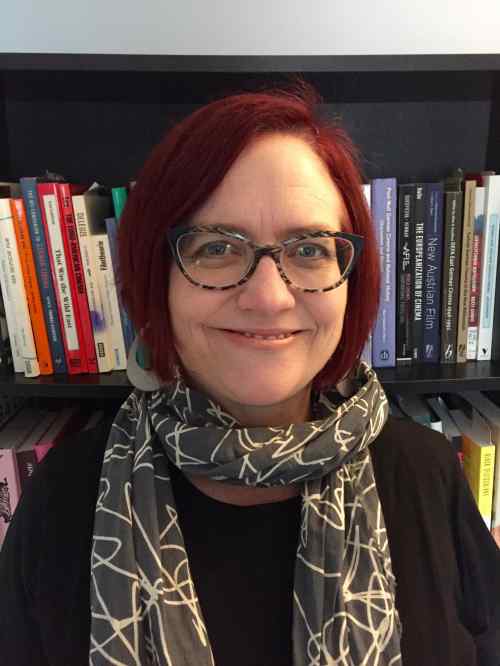 Hester Baer, Associate Professor of German and Department Head of the University of Maryland's School of Languages, Literatures and Cultures, will visit Washington College on March 22 for a talk on "Representation Matters: Women's Cinema and Film Activism in the 21st Century."
Sponsored by the Department of Modern Languages, Gender Studies, Communication and Media Studies, the Humanities Program, William James Forum, and Phi Beta Kappa, Baer's talk at the Rose O'Neill Literary House begins at 4:30 p.m. and is free and open to the public.
Baer's talk will address today's global movement to achieve better representation for women in front of and behind the camera. While women first made major gains in access to the means of film and television production in the 1970s, the privatization and conglomeration of media industries led to the widespread dismantling of those gains in the 1990s and 2000s. In response, a range of campaigns and tactics have emerged to combat women's ongoing exclusion from feature filmmaking, giving rise to a vital transnational movement to resignify the representational practices and production modes historically associated with women's cinema. Focusing on examples from North America and Europe, with particular attention to Germany, Baer considers the aesthetic and political stakes of today's emergent women's film and television culture. Baer is Department Head and Graduate Director in Germanic Studies at the University of Maryland, where she also serves as a core faculty member in the Film Studies and Comparative Literature programs. Baer has published widely on gender and sexuality in film and media; historical and contemporary feminisms; and German literature and culture. She is the author of Dismantling the Dream Factory: Gender, German Cinema, and the Postwar Quest for a New Film Language (2009) and the co-editor of German Women's Writing in the 21st Century (2015).
She is a project leader of the "Digital Feminist Collective," a transnational research commons forging new strategies for digital scholarship and activism, as well as a former president of the Coalition of Women in German. Baer's current projects include a special issue of the feminist film journal Camera Obscura on "German Women's Film Authorship in Neoliberal Times," which will appear in Fall 2018, and a book manuscript in progress, German Cinema in the Age of Neoliberalism, 1980-2010.