Washington College President Kurt Landgraf will be the speaker for the Jones Seminar in American Business lecture on March 29, discussing his lifetime of experience as a business leader and his philosophy of "situational leadership."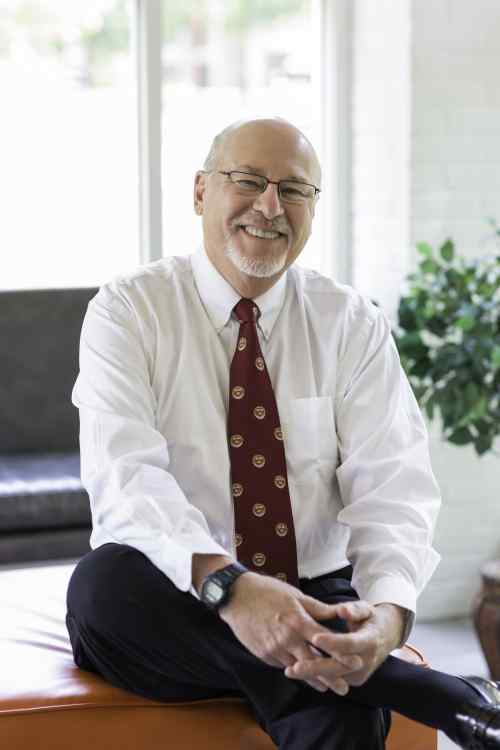 Washington College President Kurt Landgraf, whose deep experience in financial accountability, information technology, and integrated business strategies helped place him in the top echelons of corporate America, will give the J.C. Jones Seminar in American Business lecture on March 29.
Hosted by the Department of Business Management and the Sigma Beta Delta Business Honor Society, the free, public lecture begins at 4 p.m. in Decker Theatre, Gibson Center for the Arts, and will be followed by a reception in the Underwood Lobby.
Landgraf, a former senior executive who was named president of Washington College in May of 2017, discusses his "situational" approach to the diverse leadership positions that he's held throughout his career. Whether driving sales at DuPont Merck or resuscitating the failing Educational Testing Service, Landgraf has adopted different leadership approaches to achieve the desired outcome while operating consistently within a framework of corporate or institutional social responsibility. Whatever environment he's in, Landgraf abides by three core values: 1. On performance, no excuses; 2. Everybody deserves special treatment; and 3. businesses are social institutions. Distilled to its essence, it simply means doing the right thing.
Landgraf has a decades-long resume as a senior executive with DuPont, including serving as Chief Operating Officer, Chief Financial Officer, Chairman of DuPont Europe Middle East and Africa, Chairman and CEO of DuPont Pharmaceutical Company and CEO of DuPont Merck Company. His 13-year tenure as President and CEO of Educational Testing Service (ETS), helped revive the world's largest private educational testing and measurement organization and leader in educational research.
The James C. Jones, Jr. Seminar in American Business was endowed in 1978 by the George W. King Printing Company in memory of its former company president who was a graduate of Washington College and served on its Board of Visitors and Governors.