Washington College Taps Wayne Powell As Interim President
A former mathematics professor-turned-higher education administrator has been tapped as Washington College's 32nd president, succeeding Kurt Landgraf.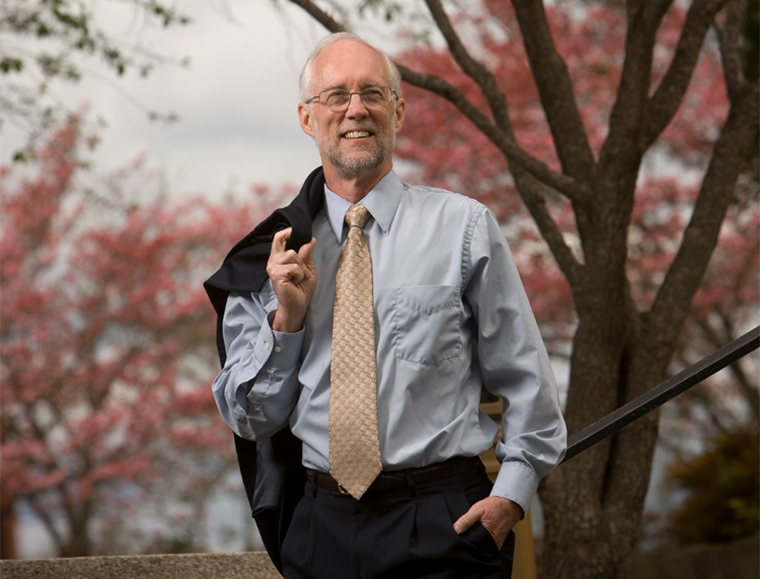 Wayne B. Powell, president emeritus of Lenoir-Rhyne University in North Carolina, with an academic background in mathematics, has been tapped as the Interim President of Washington College.. The Board of Visitors and Governors has said that they expect the interim appointment to span 18 to 24 months. He takes office Sept. 1.
The Board of Visitors and Governors is looking to Powell to replicate some of his successes at Lenoir-Rhyne University, where he turned around the institution's financial situation of annual deficits and high endowment spending. During his 14-year tenure as president, the school never ran a deficit and, after a few years, was producing annual surpluses of one-to-two million dollars.
Powell also took a creative approach to growing enrollment, interweaving the foundations of the liberal arts with professional experiences that prepared well-rounded students for the job market. During Powell's tenure, the college merged with the Lutheran Theological Southern Seminary, established graduate centers in Asheville and Columbia, and added online and distance learning programs. In addition to over 50 majors offered on the Hickory campus, Lenoir-Rhyne now supports nearly 30 graduate programs in health sciences, human services, business administration, and theological studies. Under his leadership between 2002 and 2015, enrollment nearly doubled to 2,500 students, and endowment grew from $39 million in to $95 million.
Powell had served for two years as vice president and dean of academic affairs at the small, private, faith-based liberal arts college before stepping into the role of president in 2002. As dean, he reorganized the administrative structure, conducted a college-wide curriculum review, and launched and secured funding for a campus-wide diversity initiative that has since grown into the Lenoir-Rhyne Equity & Diversity Institute. That institute offers corporate training for professionals who want to advance equity in their communities.
Powell, a third-generation college professor, is the product of a liberal arts college (Texas Lutheran College) with a master's degree in mathematics from Texas A&M and a PhD, also in mathematics, from Tulane University.
He began his teaching career at University of Kansas, then moved on to Oklahoma State University where he directed the graduate studies program in mathematics. As dean and associate dean of Oklahoma's Graduate College from 1991-2000, Powell co-founded a coalition of educators dedicated to enhancing opportunities for minority high school students interested in science and mathematics, securing more than $1 million in funding for program development.
Upon his retirement from Lenoir-Rhyne University, Powell was praised as "a change agent" and "one of a kind." In the Hickory Daily Record in 2016, Powell described himself as "a problem solver and someone who's analytical." His leadership style, he said, was marked by "a lot of patience and a lot of compassion, with a little vision and a sense of humor" thrown in.
Strategic leadership—including financial and enrollment management—is clearly in his wheelhouse. Powell also seems up to the challenge of the COVID-19 pandemic.
"I firmly believe that an open, engaged discussion among various constituents – faculty, students, community, alumni, and board members – can produce a plan to address the current issues with specific attention to the COVID-19 crisis and all the unknowns it presents," Powell told the Board. "We should be aware that given the uncertainties of the times, any plan must be flexible and quickly adjusted as the impact of the virus becomes more well defined."
Born in Gainesville, Florida, Powell comes from a family of academics. His father and two brothers were university professors, as well as one of his daughters. He and his wife, Joyce, have three grown children.
-#-