Forge Campaign Breaks Records
Washington College's $150 million Forge a Legacy campaign meets a record goal ahead of schedule.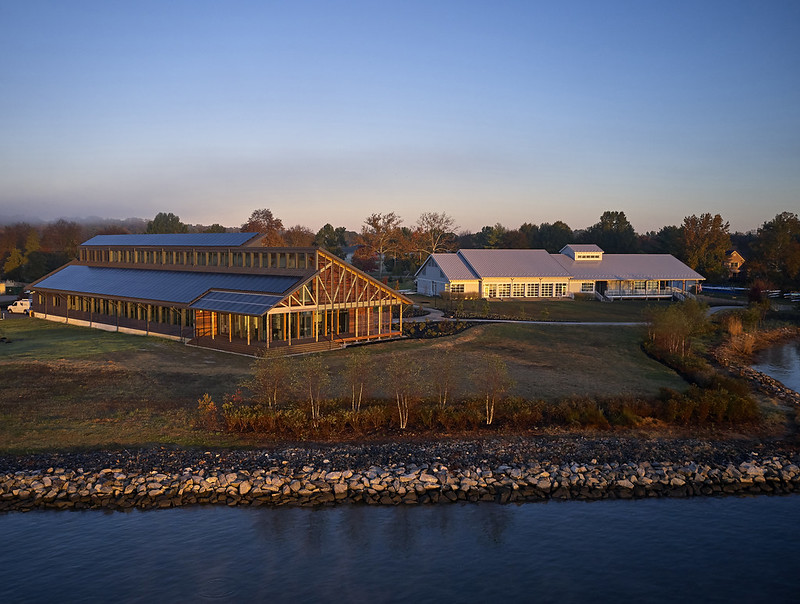 Washington College's Forge a Legacy comprehensive campaign will close by the end of 2019, six months earlier than scheduled, having exceeded its record-breaking goal of $150 million.
Among the campaign's many notable results are $12.7 million for the construction and opening of Semans-Griswold Environmental Hall, $8 million for the College's River and Field Campus, $2.68 million for the Hodson Boathouse, and $38.44 million in endowed and annual scholarships. Funds will also support faculty projects and research, experiential learning and study abroad, career planning and programming, and a host of opportunities for students to enhance their education.
"This campaign would not have exceeded expectations without the unwavering support of the campaign committee, the Board of Visitors and Governors, The Hodson Trust, and a host of others who have a deep passion for the mission of Washington College and a vision for fueling its future," said Susie Chase, vice president of College Advancement.
College President Kurt Landgraf applauded the campaign leadership's focus on the institution's distinctive strengths, investment in the student experience, and support for educating a new generation of environmental stewards.
"Environmental education is where Washington College really shines," Landgraf says. "Few schools are lucky enough to have access to a river as beautiful and storied as the Chester, a living laboratory like the River and Field Campus that inspires students to protect and preserve our natural resources, or innovative programs—like the Chesapeake Semester and the Eastern Shore Food Lab—that provide students with immersive, hands-on experiences."
"The Forge a Legacy campaign inspired a new vision for Washington College that strengthens its position as a national environmental leader and an exceptional model of liberal arts education," said Larry Culp, Washington College trustee and chair and CEO of General Electric. Culp spearheaded campaign fundraising for Semans-Griswold Environmental Hall, helping raise $11.5 million in just six months. The building meets the rigorous, holistic standards of the Living Building Challenge.
The Forge a Legacy campaign also saw the rise of the new, 9,200-square-foot Hodson Boathouse by the Chester River. Support for the boathouse, dedicated last fall, came from The Hodson Trust and more than 150 donors, including former rowing and sailing team members and other alumni. With environmental sustainability at the forefront, Hodson Boathouse is heated and cooled by an energy-efficient geothermal well system, lighting is entirely LED, and the deck is made of recycled plastic.
The campaign's success creates extraordinary opportunities for current and future students, not the least of which is more than $38 million for scholarships, ensuring an exceptional education for promising students, regardless of means.
"I am proud to have been a part of this effort on behalf of my alma mater and grateful to the investors who helped make this possible." Culp said. "This campaign has furthered Washington College's ability to prepare our graduates to face the challenges of our rapidly changing world."