Department of Business Management Launches New Entrepreneurship Minor
"The new entrepreneurship minor gives students who have entrepreneurial spirit the knowledge and skills to hit the ground running so they can move the world by growing a sustainable business." -Caddie Putnam Rankin, Ph.D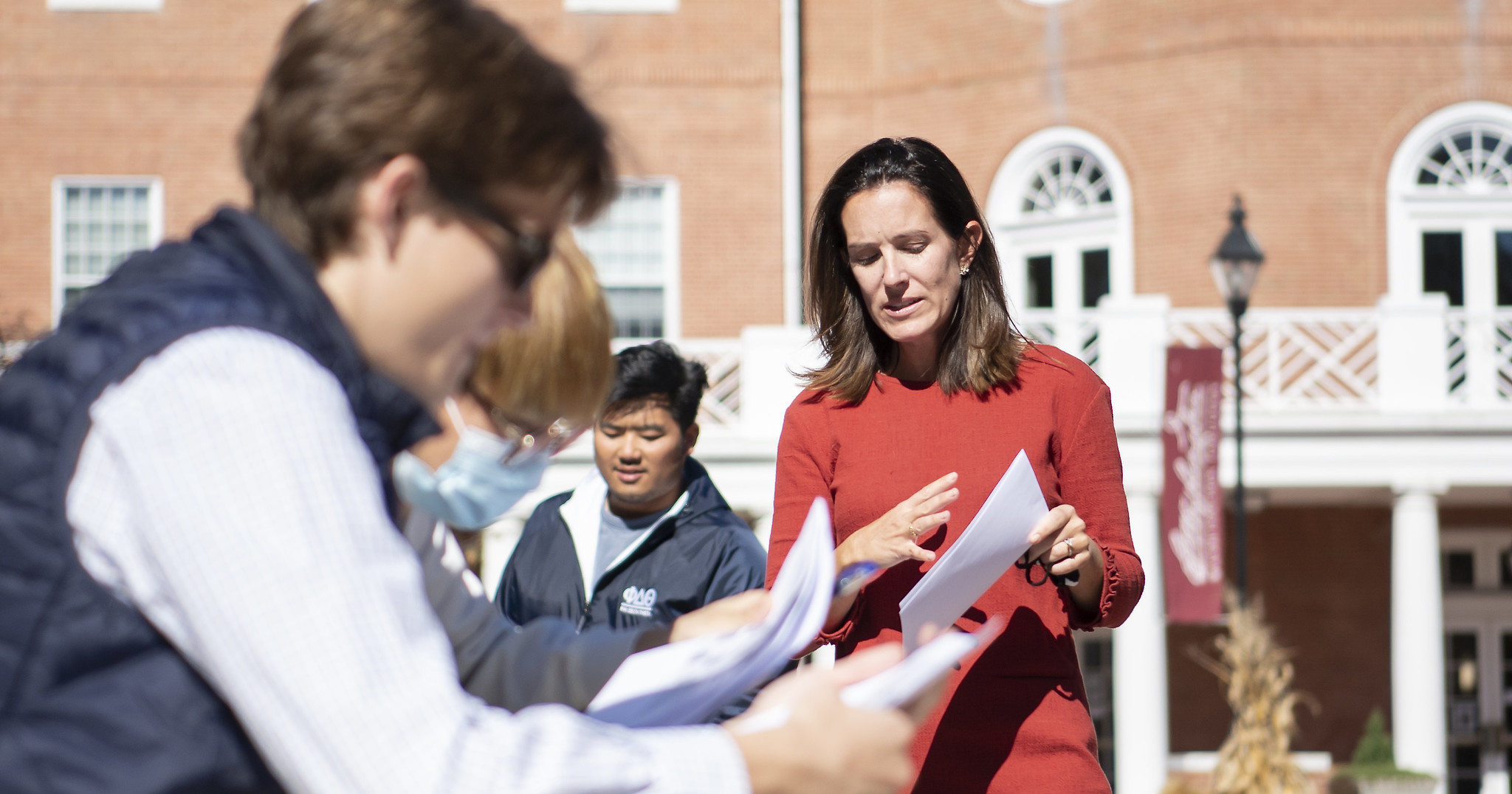 The Department of Business Management at Washington College has announced the addition of a new minor in entrepreneurship.
Through this new program, students will learn how to create for-profit and non-profit organizations that can help boost prosperity while also considering how these businesses could be a force for good. Students will learn how businesses impact diverse stakeholders and how to promote economic justice, social equity, and environmental sustainability through business goals. Students pursuing the entrepreneurship minor will also acquire knowledge of business fundamentals along with theory and application of creativity, innovation, and entrepreneurial goals.
The minor is open to all students and was designed to complement all majors, allowing a student from any field to expand their knowledge. A required gateway course, Innovation and Creativity for Products and Services, allows students to examine case studies of successful and unsuccessful corporate ventures, building connections between their ideas for new products or services and the knowledge and skills necessary to develop these ideas into marketable offerings that could sustain a new business or expand an existing business.
A total of seven courses are required to complete the minor, five required courses and two electives from a list of seven options. The courses provide a strong foundation in business concepts through accounting and marketing basics, and a clear connection to ethics and social responsibility, tying directly into the Department of Business Management's mission of transforming students into leaders to create better worlds. There is also co-curricular funding to support the hands-on learning opportunities that are the hallmark of the academic experience at Washington College.
In 2022, the Department of Business Management celebrates its 40-year anniversary. Acting Chair Caddie Putnam Rankin, Ph.D., is excited to announce this new pathway for students as the department enters a new era. "Our goal is to provide all students with the tools to excel when they leave Washington College," she said. "The new entrepreneurship minor gives students who have entrepreneurial spirit the knowledge and skills to hit the ground running so they can move the world by growing a sustainable business."