A new voice in contemporary Native American poetry, Natalie Diaz will visit Washington College and read at the Rose O'Neill Literary House on Feb. 1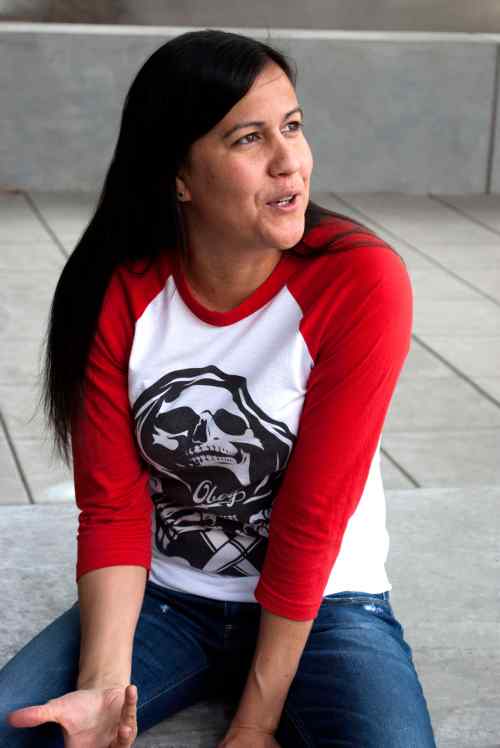 The Rose O'Neill Literary House kicks off this semester's literary event series with a reading by acclaimed poet Natalie Diaz. The event will be held on Thursday, February 1 at 4:30 p.m., at the Rose O'Neill Literary House. It is free and open to the public.
Natalie Diaz was born and raised in the Fort Mojave Indian Village in Needles, California, on the banks of the Colorado River. She is Mojave and an enrolled member of the Gila River Indian Tribe. Her first poetry collection, When My Brother Was an Aztec, was published by Copper Canyon Press in 2012.
Diaz's work has also appeared in Narrative Magazine, Gwarlingo, The Rumpus, and Ploughshares. Her poetry has garnered the Nimrod/Hardman Pablo Neruda Prize for Poetry, the Louis Untermeyer Scholarship in Poetry from the Bread Loaf Writers' Conference, the Narrative Poetry Prize, the Holmes National Poetry Prize from Princeton University, a United States Artists Ford Fellowship, a Native Arts Council Foundation Artist Fellowship, and a Lannan Literary Fellowship. Her poems, folding Spanish and Mojave into American English, yield an urgent and important new voice to the canon of contemporary Native American poetry, finding a place among the work of Leslie Marmon Silko and Joy Harjo.
For more information on this and other events, view our annual Literary Events Calendar brochure here: www.washcoll.edu/live/files/7406-2017-2018. For more information on the Literary House, visit www.washcoll.edu/centers/lithouse/.