Men's Soccer has Clinched a Spot in Centennial Conference Tournament, Looks to Continue Historic Run
The Shoremen have qualified for their first Centennial Conference Tournament appearance since 2016 and just the second in program history.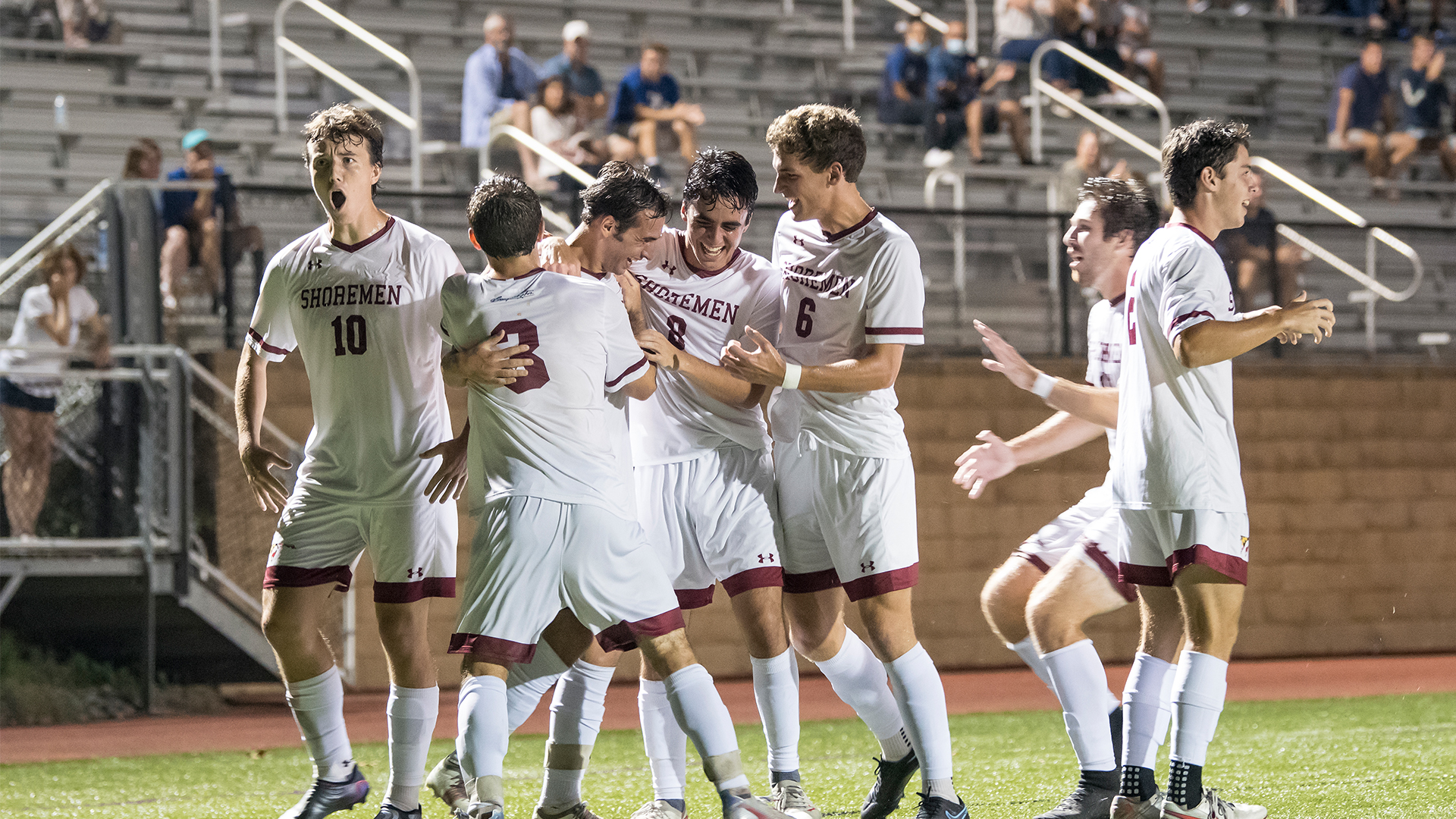 With a 3-1 victory over McDaniel College on Senior Day, the men's soccer team has clinched a spot in the Centennial Conference Tournament for just the second time in the program's history. Washington College now improves to 10-4-1 overall and 5-2-1 in the Centennial. The team's last conference appearance was in 2016.
The Shoremen, who have defeated three ranked teams this season, can be seeded anywhere from the two seed to the five in the five-team tournament that gets underway on November 3. The winner of the event earns an automatic berth in the 2021 NCAA Division III Tournament.
"It's so difficult to get to postseason play in or conference because every team is so good and well-coached," said Washington College head coach Roy Dunshee. "It's really gratifying and a testament to the hard work and the ethical leadership of our seniors. They have really done a phenomenal job of guiding this team."
"There are no bad teams in this conference, so to be among the best teams in the Centennial is to be among the best teams in the country," he added.
Fifth-year seniors Greg Adams (Pasadena, MD/Chesapeake H.S.) and James Strine (Hockessin, Del/Salesianum H.S.) have combined for 14 goals and 11 assists this season and are both among the top-5 in the league in total points. As true team-first players, Strine and Adams let their game speak for itself, according to Dunshee. Roommates for four years, they also like to joke that they're the highest-scoring apartment in all of the Centennial Conference.
"One thing that's really helped us this year is that we have our own style that we like to enforce on other teams – we're not trying to adapt to their style," said Strine. "Making them adapt to us is a key thing in our success."
"Our team is truly unified…we have a collective goal we want to reach as a team, and everyone's bought into that concept and we're all grinding and we know that the guy next to us has our back," said Adams.
"We are a really special group and having a great season like this has been in the plans since the pandemic hit," said fifth-year senior Del Jenkins, a native of Barrington, Rhode Island. It was tremendous to clinch a spot on senior night in front of our fans."
Making the tournament means everything to us," added Strine, citing that goal as one of the key reasons many of the 5th year seniors returned.
The Shoremen will complete the regular season schedule with a road contest against Dickinson on Saturday afternoon.