Immigration Policy Shifts
As part of this semester's Goldstein Program in Public Affairs, four Latin America experts on Sept. 24 will discuss the effects of immigration policy shifts under the Trump administration.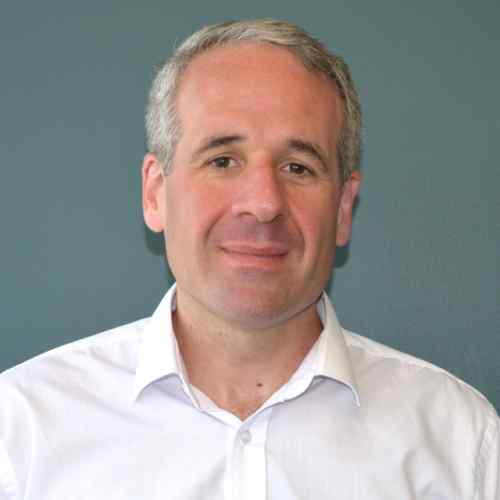 Four experts in Latin America politics and cultural issues will be featured in Washington College's Goldstein Program in Public Affairs event on Sept. 24, a panel discussion that will examine the issue of immigration in the era of President Donald Trump. The experts will discuss how the framing of immigration as a security issue—a major policy shift from prior administrations of both political parties—and the accompanying rhetoric have had a profound impact on immigration from Latin American countries and Latinx communities within the United States.
The distinguished panelists include Gregory Weeks, Ana Patricia Rodríguez, Adriana Beltrán, and Adam Isacson. The talk at 7 p.m. in Hynson Lounge at Hodson Hall is free and open to the public.
Gregory Weeks is associate dean for academic affairs in the College of Liberal Arts and Sciences at UNC Charlotte. He has published several books and dozens of articles on Latin American politics, U.S.-Latin American relations, and Latino immigration. He is editor of the academic journal The Latin Americanist and writes regularly on his blog Two Weeks Notice: A Latin American Politics Blog.
Ana Patricia Rodríguez is associate professor in the Department of Spanish and Portuguese and U.S. Latina/o Studies at the University of Maryland, College Park. She has published widely on Central American transnational cultural production. She is the author of Dividing the Isthmus: Central American Transnational Histories, Literatures, and Cultures (University of Texas Press, 2009). Presently, she serves as the president of the Latina/o Studies Association (LSA) and is completing a book manuscript on trauma and (post)memory in the Central American diaspora.
Adriana Beltrán is the director of WOLA's Citizen Security Program, where she promotes policies that address the root causes of violence and improve the effectiveness and accountability of police and judicial systems. She is the co-author of the pivotal study "Hidden Powers," documenting the rise and impact of clandestine criminal organizations in Guatemala. Beltrán was a long-time advocate for the establishment of a UN-sponsored commission to investigate and prosecute organized criminal networks, which culminated in the creation of the International Commission against Impunity in Guatemala (CICIG). Last year, with partners based in the region, Beltrán launched the Central America Monitor to ensure that international assistance is strategically targeted and to evaluate progress in the region to reduce violence, strengthen the rule of law, and tackle corruption through a series of indicators.
Adam Isacson is the director of WOLA's Defense Oversight program, which monitors U.S. cooperation with Latin America's security forces, as well as other security trends. Isacson accompanies WOLA's Colombia program on peace and security issues, which has a central focus for his Isacson's Defense Oversight work. Since 2011, Isacson has also focused on border security. He has visited the U.S.-Mexico border about 20 times, and has also completed field research along nearly the entire border between Mexico and Guatemala. A prolific writer and coder, Isacson has produced over 250 publications, articles, book chapters, and policy memos over the course of his career. He has created several websites, from blogs to standalone web apps. He hosts WOLA's podcast, Latin America Today.
The Louis L. Goldstein Program in Public Affairs was established in 1990 to encourage students to enter public service by introducing them to exemplary leaders in and out of government. It has hosted journalists, political activists, foreign policy analysts, diplomats, military commanders and government officials of national and international stature. It also sponsors lectures, symposia, and visiting fellows, as well as student participation in models and conferences and other projects that bring students and faculty together with leaders experienced in developing public policy. Its current curator is Christine Wade, Professor of Political Science and International Studies, a highly sought expert on Latin American politics, and author and editor of several books on Latin America, including Captured Peace: Elites and Peacebuilding in El Salvador.