Fiction writer Amber Dermont, the Rose O'Neill Literary House's 2018 Mary Wood Fellow, will lead a craft talk and reading at the Lit House on April 10 and 11.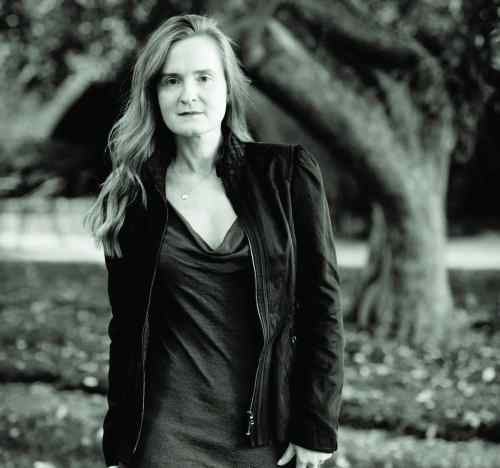 Novelist and short story writer Amber Dermont, this year's recipient of the Mary Wood Fellowship, will be hosting two events at the Literary House in April. Her craft talk on humor in fiction will be held on Tuesday, April 10 at 4:30 p.m., and she will read from her own work on Wednesday, April 11 at 4:30 p.m. Both events, which are part of the spring Literary House series, are free and open to the public.
Dermont is the author of the novel The Starboard Sea (St. Martin's Press, 2012), and the short story collection Damage Control (St. Martin's, 2013). A graduate of the Iowa Writers' Workshop, Dermont received her Ph.D. in literature and creative writing from the University of Houston. Her short fiction has appeared in TriQuarterly, Tin House, Zoetrope: All-Story, and in the anthologies Best New American Voices, Best American Nonrequired Reading, The Worst Years of Your Life, and Home of the Brave. A recipient of fellowships from the National Endowment for the Arts, InPrint, the Bread Loaf Writers' Conference, and the Sewanee Writers' Conference, she is currently an associate professor of English and creative writing at Rice University in Houston, Texas. She is at work on another novel called The Laughing Girl.
The Mary Wood Fellowship, a nationwide competition, is awarded biennially by the Rose O'Neill Literary House to an emerging female writer in poetry, fiction, or creative nonfiction who has published at least one book. Eastern Shore author Mary Wood, whose support makes the fellowship possible and for whom it is named, was a '68 graduate of the College and a former member of its Board of Visitors & Governors. The Fellowship enables WC creative writing students to work with and learn from successful women writers. The Mary Wood Fellow spends approximately three days on campus when she gives a reading and a craft talk. The Fellow also holds individual conferences on campus with select undergraduate creative writers. Previous Mary Wood Fellows include Nicky Beer, Shara Lessley, Laura van den Berg, Irina Reyn, and Hannah Tinti.
For more information on these and other events, view our annual Literary Events Calendar brochure here: www.washcoll.edu/live/files/7406-2017-2018. For more information on the Literary House, visit www.lithouse.washcoll.edu