Freeman Hrabowski, Author and President Emeritus of UMBC, to Kick Off New Inclusive Excellence Speaker Series at Washington College
Hrabowski's public lecture to focus on culture change and achieving inclusive excellence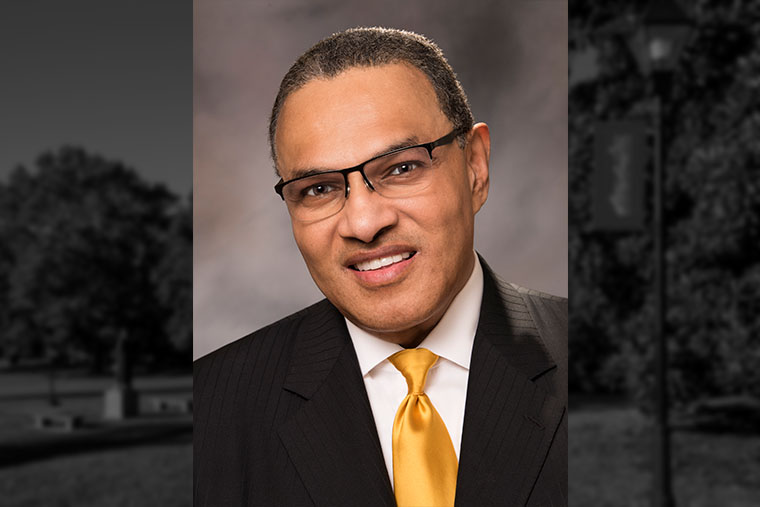 Freeman A. Hrabowski III, Ph.D., the celebrated, longtime president of UMBC, will be visiting Washington College in October as the inaugural speaker in the Inclusive Excellence Speaker Series organized by Associate Provost for Diversity and Inclusion Alisha Knight.
The event, "Culture Change for Inclusive Excellence," will be held Tuesday, October 18, at 5:30 pm in Decker Theater, inside Gibson Center for the Arts. Changes in the culture of teaching and learning at UMBC are the central theme of Hrabowski's recent book, The Empowered University: Shared Leadership, Culture Change, and Academic Success. His public lecture will focus on the culture change needed to achieve inclusive excellence at a small liberal arts institution like Washington College.
Prior to the public lecture, Hrabowski will participate in a book discussion with campus leadership. The Empowered University: Shared Leadership, Culture Change, and Academic Success has also been selected by the Cromwell Center for Teaching and Learning (CTL) at Washington College as its No-Fuss Book Club book for the fall semester. In preparation for his visit, the Cromwell CTL will be hosting book discussions for the campus community in September and then again in November.
The Inclusive Excellence Speaker Series is an initiative that Knight is developing to help the College build and maintain momentum to achieve its diversity, equity, and inclusion goals. "I'm working to identify and invite high profile guests to engage with the campus community about how we can ensure diversity and educational excellence are intertwined and at the heart of the College's mission," she said. While the new speaker series is still in its infancy, Hrabowski's visit is the featured event for this academic year. Once the series is fully funded, Knight envisions it as a platform to collaborate with offices, programs, and departments, with at least two guest speakers each year.
"I'm hoping that Dr. Hrabowski's visit helps Washington College coalesce around the strategic diversity planning that is being completed this semester," said Knight. "His work at UMBC has been inspirational, and our campus community will benefit from that inspiration."