Global medical technology business leader Tom Polen, president of BD (Becton, Dickinson and Company), will join College President Kurt Landgraf on April 16 in a discussion about leadership skills and the future of medical technology.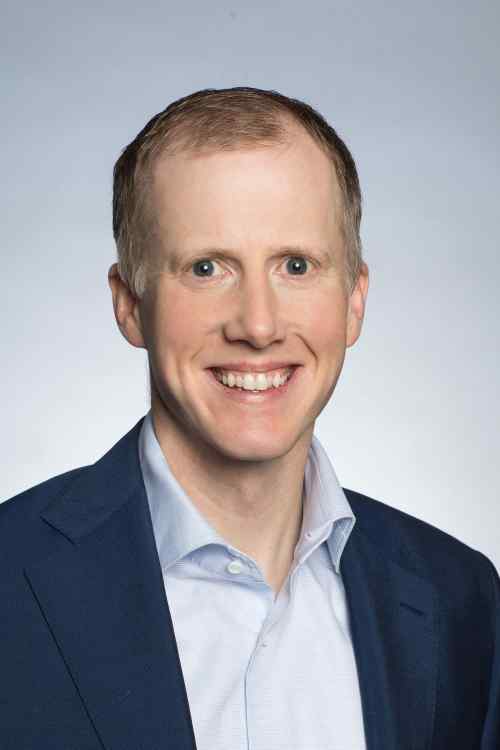 Washington College's spring George Washington Leadership Series will feature Tom Polen, president of BD (Becton, Dickinson and Company), a leading global medical technology company, on Monday, April 16, 2018. Polen will be speaking with College President Kurt Landgraf about the future of medical technology and the leadership skills required to run a global healthcare company.
The moderated discussion begins at 5 p.m. in Hynson Lounge in Hodson Hall. It is free and open to the public.
BD is headquartered in Franklin Lakes, New Jersey and has an annual revenue of ~$16 billion with 65,000 associates worldwide. As president, Polen oversees BD's three business segments—Medical, Life Sciences, and Interventional—comprising all 10 global business units. He also has responsibility for Research and Development, Innovation and the Americas Region commercial organization. He serves as a member of the BD Management Committee and is a senior faculty member of the Center for BD Leadership.
Since 2009, Polen has held multiple positions with increasing leadership and responsibility at BD, including president of BD Preanalytical Systems and BD Diagnostics Systems, and he served as group president responsible for the BD Medical Surgical Systems and BD Pharmaceutical Systems business units. In October 2014, he was named segment president, BD Medical, where he led the $12 billion acquisition of CareFusion in 2015, the company's expansion into informatics and digital health solutions, and the $24 billion acquisition of C.R. Bard in 2017.
Polen's career includes five years at Baxter Healthcare, where he last served as general manager of Baxter's Global Pharmaceutical Injectables business. While at Baxter, he was named among Chicago's top 40 leaders under 40.
A fellow at the Wharton School of Business, University of Pennsylvania, Polen holds an MBA from Johns Hopkins University.
About the Series
Washington College in 2012 created the George Washington Leadership Series to honor the vision and values of founding patron George Washington, especially his belief in a better future achieved through education, respect for scholarship, and the ideals of leadership, character, and service to others. Under its auspices, leaders from a variety of professions and walks of life are invited to campus to interact with students and faculty and to deliver a public address. Previous speakers include: Raghavan Seetharaman, group CEO of Doha Bank; Richard D. Wood III '91, director of government relations and sustainability for Wawa, Inc., and Howard B. Stoeckel, vice chairman of the board; Rebecca W. Rimel, president and CEO of The Pew Charitable Trusts; Lance Weaver, former vice chairman and chief administrative officer of MBNA; Ellen J. Kullman, chair of the board and CEO of DuPont; Paul Reed Smith, founder and owner of PRS Guitars; Bert W. Rein, founding partner of Wiley Rein LLP; H. Lawrence Culp, Jr. '85, former CEO of Danaher Corporation; and David Williams, chairman and CEO of Merkle, Inc.