Center for Environment & Society Announces Fall Programming
CES offers plenty of fall fun for students, open houses for families and more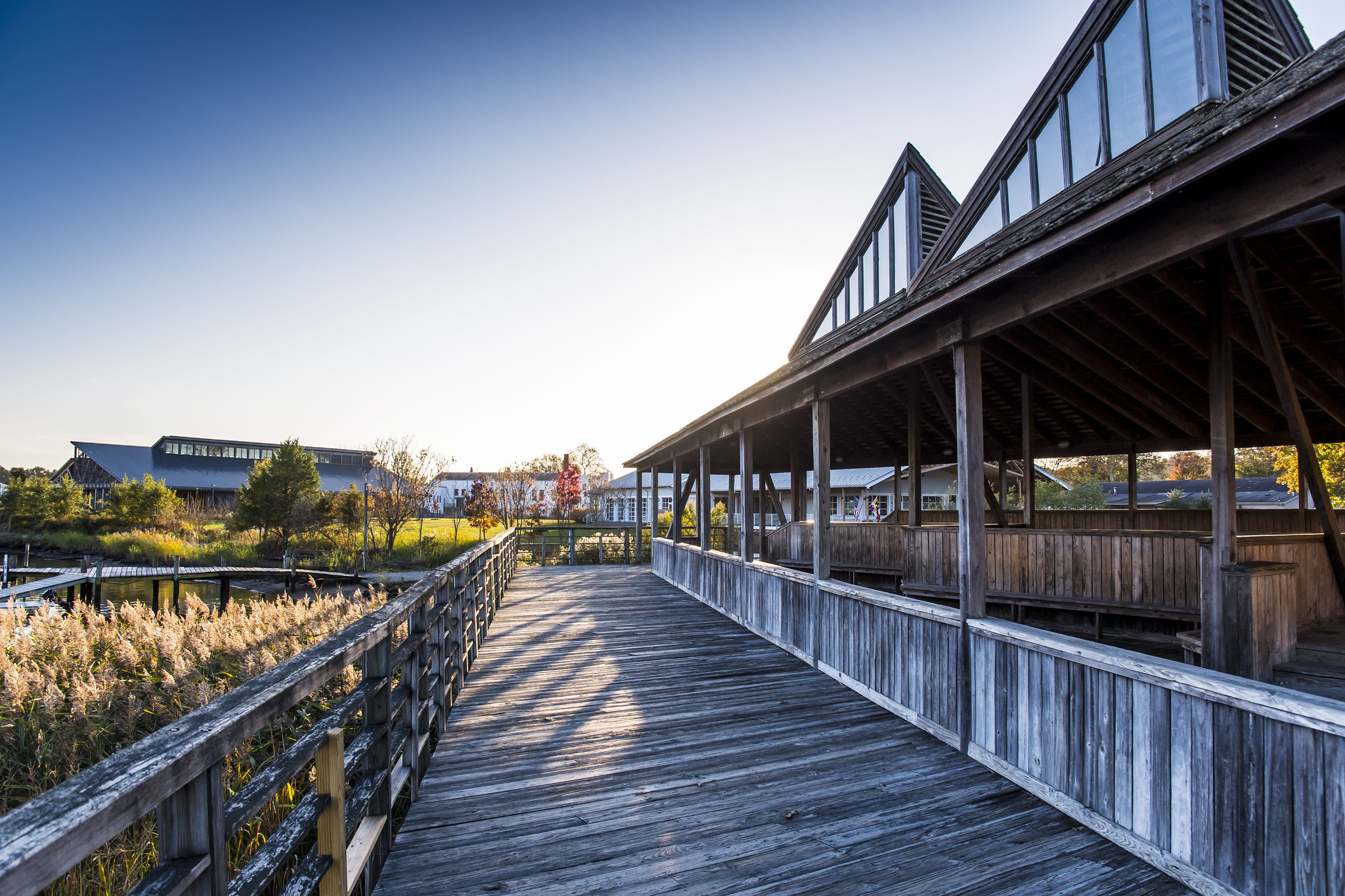 The Center for Environment & Society (CES) announced its fall programming featuring a variety of fun activities designed to help students engage with the greater community.
Highlights include open houses and a river party during Fall Family Weekend in September, a pumpkin carving event in October that is open to all students, and a Sassafras hike in November.
Event details are as follows:
Past Is Present Archaeology Lab Open House – Saturday, Sept. 17, 10 a.m. to 12 p.m. Located at 210 S. Cross Street, #101.
Semans-Griswold Environmental Hall Open House – Saturday, Sept. 17, 1 p.m. to 4 p.m. Located at 485 S. Cross Street. Tour the College's new environmental hall, built to meet the standards of the Living Building Challenge. Learn about CES programs and meet the staff of the GIS Lab and the Past is Present Archaeology Lab.
Party on the River – Saturday, Sept. 17, 1 p.m. to 4 p.m., Lelia Hynson Pavilion, Wilmer Park. (Rain Location: Hodson Boathouse) This event is free and open to all, and features live music from the Petty Bandits, a Tom Petty cover band, outdoor games like Spikeball, cornhole and KanJam, and food and beverage available for sale from local food truck vendors.
CES Fellows & Friends Pumpkin Carving – Thursday, Oct. 20, 6 p.m. to 8 p.m., Semans-Griswold Environmental Hall. CES invites all Washington College students to a night of spooky fun with pizza and pumpkins. All food and supplies will be provided. Register here.
Hike at Sassafras – Saturday, Nov. 5, time TBA. Students are invited to join the CES Fellows for an adventure at the Sassafras Natural Resources Management Area, exploring the banks of the Sassafras River and Turner's Creek. Transportation will be provided. Registration is required, and a link will be shared soon.
CES is working on plans for a major Earth Day Festival the weekend of April 22 featuring the College's first electric boat race, 10 hours straight of live music by student/staff/alumni bands and a wide variety of activities and events both on campus and throughout town.