Washington College Again Named to The Princeton Review's List of the Best 388 Colleges
College remains on list of best colleges, also earns high marks in student-ranked faculty category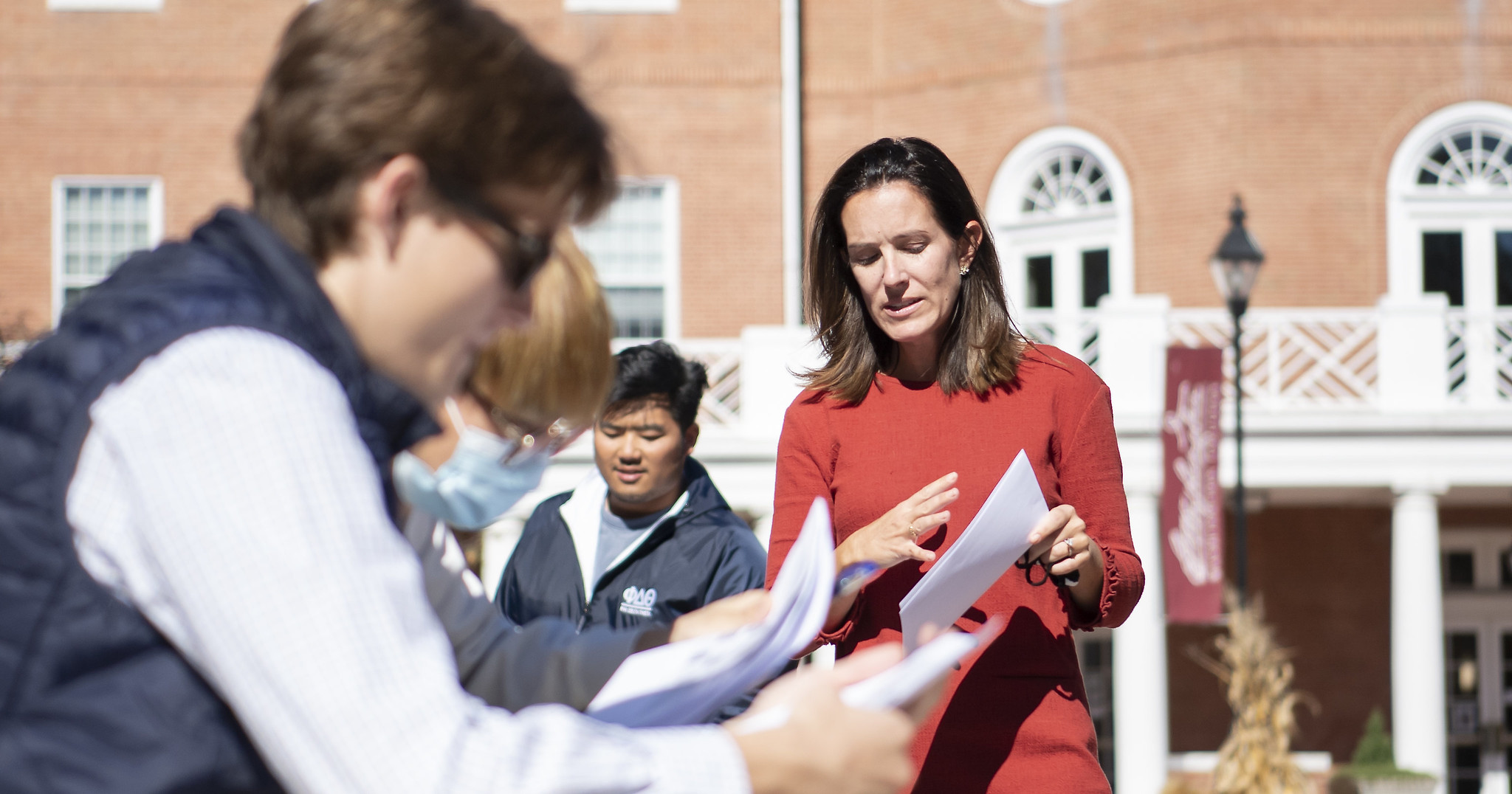 Washington College is once again featured in The Princeton Review's "Best 388 Colleges for 2023", a list of the nation's best institutions for undergraduate students. This marks the 16th year that Washington has appeared in the list.
The Princeton Review also released top 25 rankings, with Washington College coming in at #17 in its ranking for "Professors Get High Marks." Respondents to the student survey noted an academic experience that is rigorous and rewarding, with small class sizes that allow students to feel connected to their professors. Student shared that "the professors are the greatest strength of the college," and that they are "always accessible, very understanding and happy to help in pursuing your goals outside of class."
Inclusion as one of the best colleges is based on the company's rating of the quality of a school's academic offerings, while the top 25 ranked lists in 50 individual categories are determined using information collected from student surveys.
"We salute Washington College for its outstanding academics, and its many other impressive offerings.We're delighted to recommend it as an ideal choice for students searching for their 'best-fit' college," said Rob Franek, The Princeton Review's Editor-in-Chief and lead author of The Best 388 Colleges.
The school profiles for The Best 388 Colleges 2023 and the ranking lists are available here (https://www.princetonreview.com/college-rankings/best-colleges).
Since 1992, The Princeton Review's annual "Best Colleges" guide has showcased the schools they recommend to applicants and their parents as the nation's best for undergraduate academics. The colleges for the book are chosen based on data the education services company collects annually from surveys of 2,000 college administrators about their institutions' academic offerings. For its selection of profiled schools, the company also reviews data from its surveys of college students attending the schools. Only about 14% of America's 2,700 four-year colleges are featured in the book.
About Washington College
Founded in 1782, Washington College is the tenth oldest college in the nation and the first chartered under the new Republic. With an emphasis on hands-on, experiential learning in the arts and sciences, and more than 40 multidisciplinary areas of study, the College is home to nationally recognized academic centers in the environment, history, and writing. Learn more at washcoll.edu.