Intrepid Adventurer to Speak at Washington College
Tori Murden McClure will talk about her experiences as the keynote speaker of the 2023 George Washington's Birthday Convocation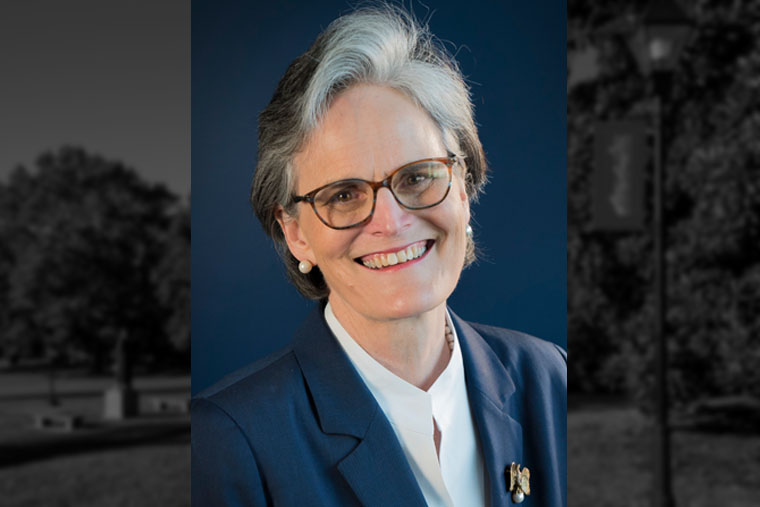 In 1999, Tori Murden McClure rowed across the Atlantic alone, the first woman and first American to accomplish the feat. Through 81 days of solitude, waves and danger, McClure kept pulling the oars. Ten years earlier, she had skied to the geographic South Pole, traveling 750 miles across Antarctica in 50 days.
This Friday afternoon, McClure will talk about her experiences as the keynote speaker of Washington College's annual George Washington's Birthday Convocation. The event begins at 3:30 p.m. in Decker Theater of the Gibson Center for the Arts on the College's Chestertown campus. It is open to the public.
McClure is being given an honorary degree by the College in recognition of her contribution to the advancement of women and female student-athletes and in celebration of the 50th anniversary of the Title IX legislation that brought equity in opportunity for women athletes and transformed the world of women's sports. Washington College is celebrating women's athletics and the 50th anniversary of Title IX throughout the spring semester.
McClure has served as the president of Spalding University in Louisville, Kentucky since 2010, and holds three advanced degrees: a Master of Divinity, a Juris Doctorate, and a Master of Fine Arts, which she earned at Spalding while crafting "A Pearl in the Storm: How I Found my Heart in the Middle of the Ocean" about her experience rowing the Atlantic. That 2009 book was the basis of a stage musical, "Row," which premiered in 2021.
Prior to her career at Spalding, McClure worked as a chaplain at a Boston hospital, as the director of a Louisville women's shelter, as a policy assistant in the Louisville Mayor's office, and as the first full-time employee of the Muhammad Ali Center in Louisville. McClure took the job with Ali after returning home following her rescue during her first attempt to cross the Atlantic in 1998 and has credited Ali as the person who convinced her she did not want to be known as the woman who almost rowed solo across the ocean.
McClure is a former Board Chair of the National Outdoor Leadership School and is a former Vice Chair and Interim Chair of the NCAA Board of Governors—the top governing body in collegiate athletics. Under her leadership, Spalding was certified as the world's first Compassionate University in 2011.