Thursdays with the Starr Center
Black Studies Symposium - "Leading While Black"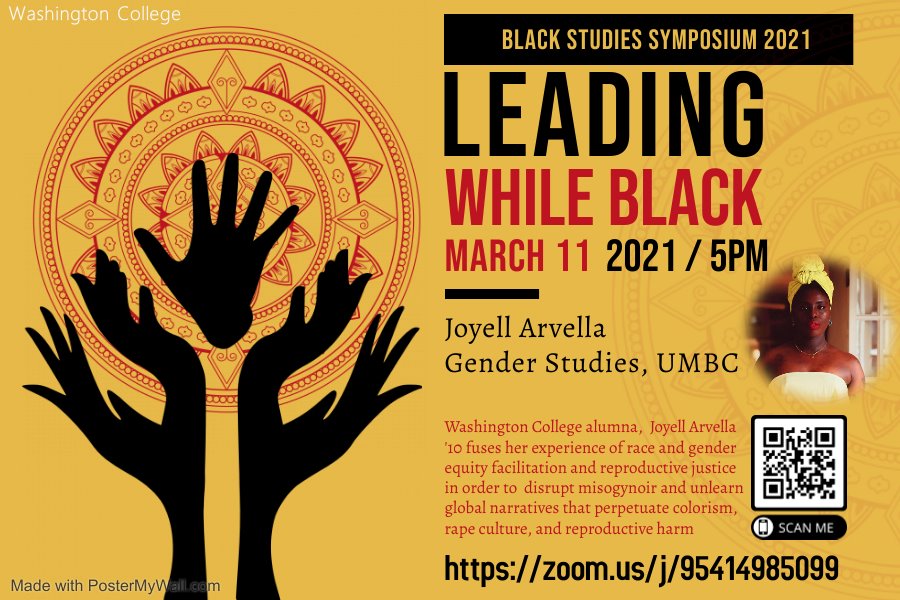 March 11, 2021 at 5 p.m. ET - Zoom: https://zoom.us/j/95414985099
This event is co-sponsored by the Starr Center and presented by our friends in the Black Studies Program at Washington College.
Washngton College alumna and former Starr Center student Joyell Arvella '10 fuses her experience of race and gender equity facilitation and reproductive justice in order to disrupt misogynoir and unlearn global narratives that perpetuate colorism, rape culture, and reproductive harm.
Zoom directly at: https://zoom.us/j/95414985099. Or view on March 11 at 5 p.m. ET on Facebook LIVE at The Black Studies Program at WAC.