Please stay tuned for upcoming events!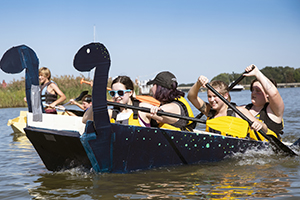 Cardboard Boat Race
Our staple Fall Family weekend event is the annual cardboard boat race! With tons of prizes to compete for, this event is always entertaining to be a part of and watch from the sidelines.
Participants compete with homemade cardboard crafts ranging from nautical to whimsical and from seaworthy to waterlogged vessels.
Annual Cardboard Boat Race