Queen Anne's House Fast Facts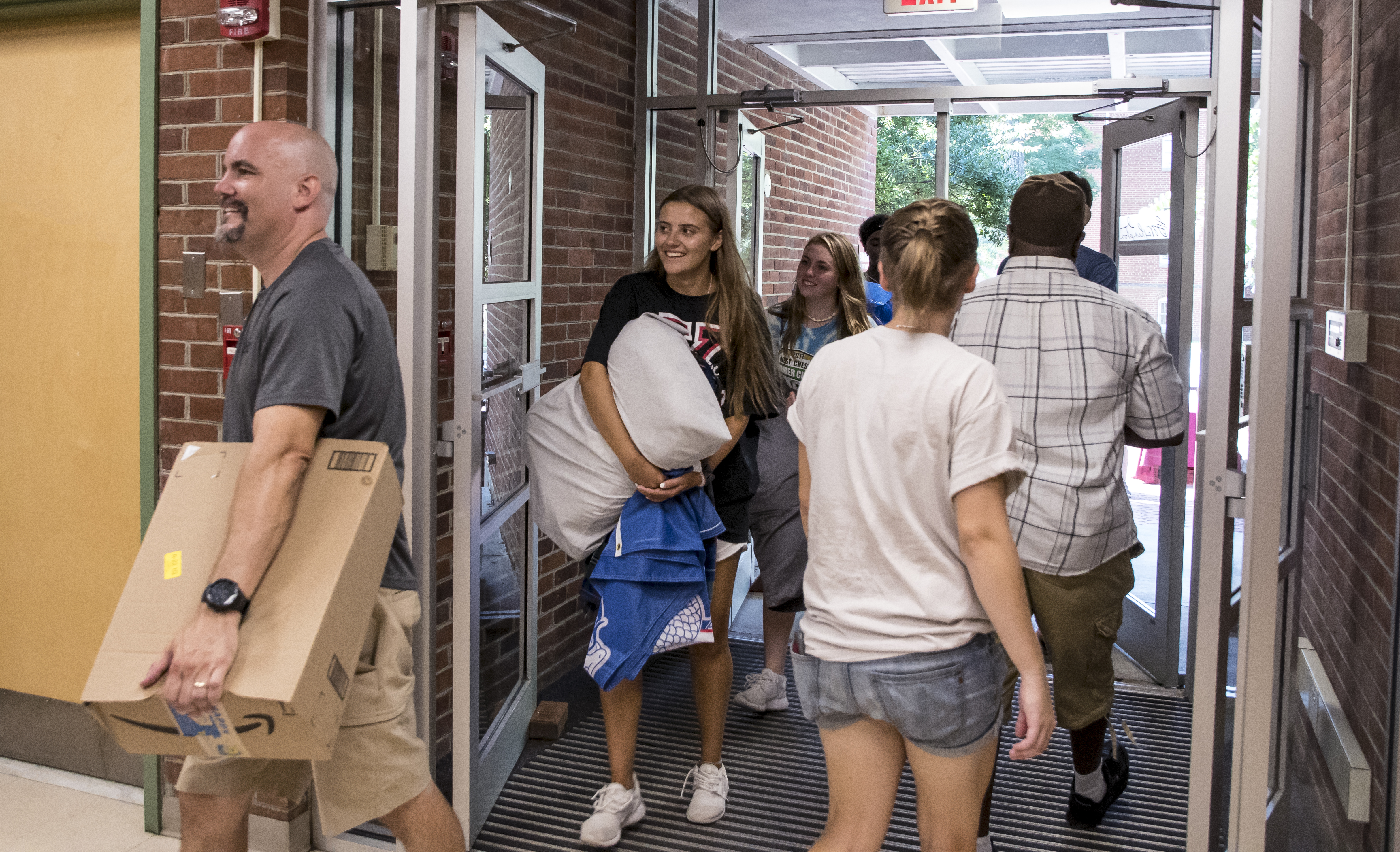 Queen Anne's House is a traditional, co-ed hall with both male and female floors.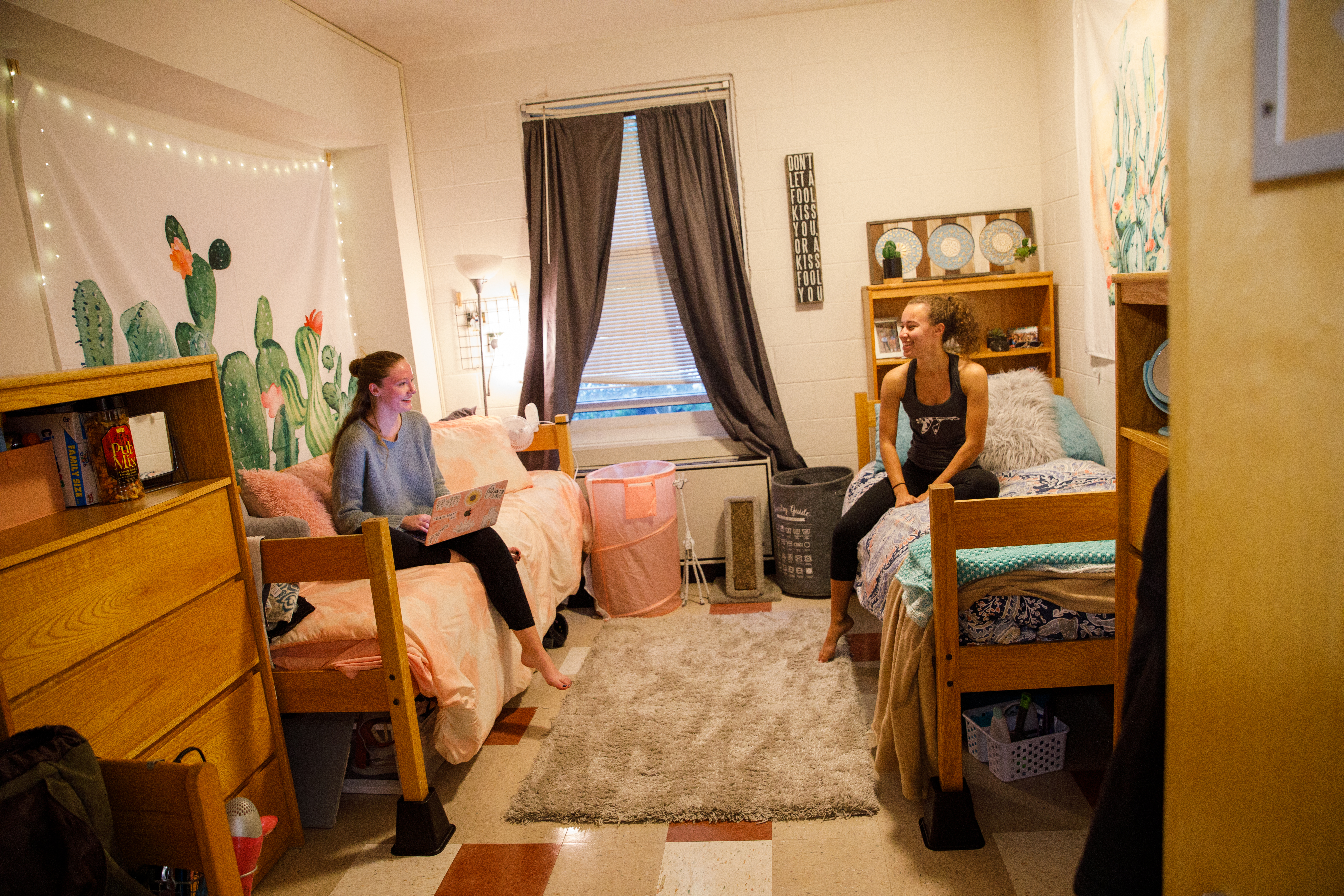 Queen Anne's House is across Route 213 with Caroline House, Reid Hall, and Minta Martin.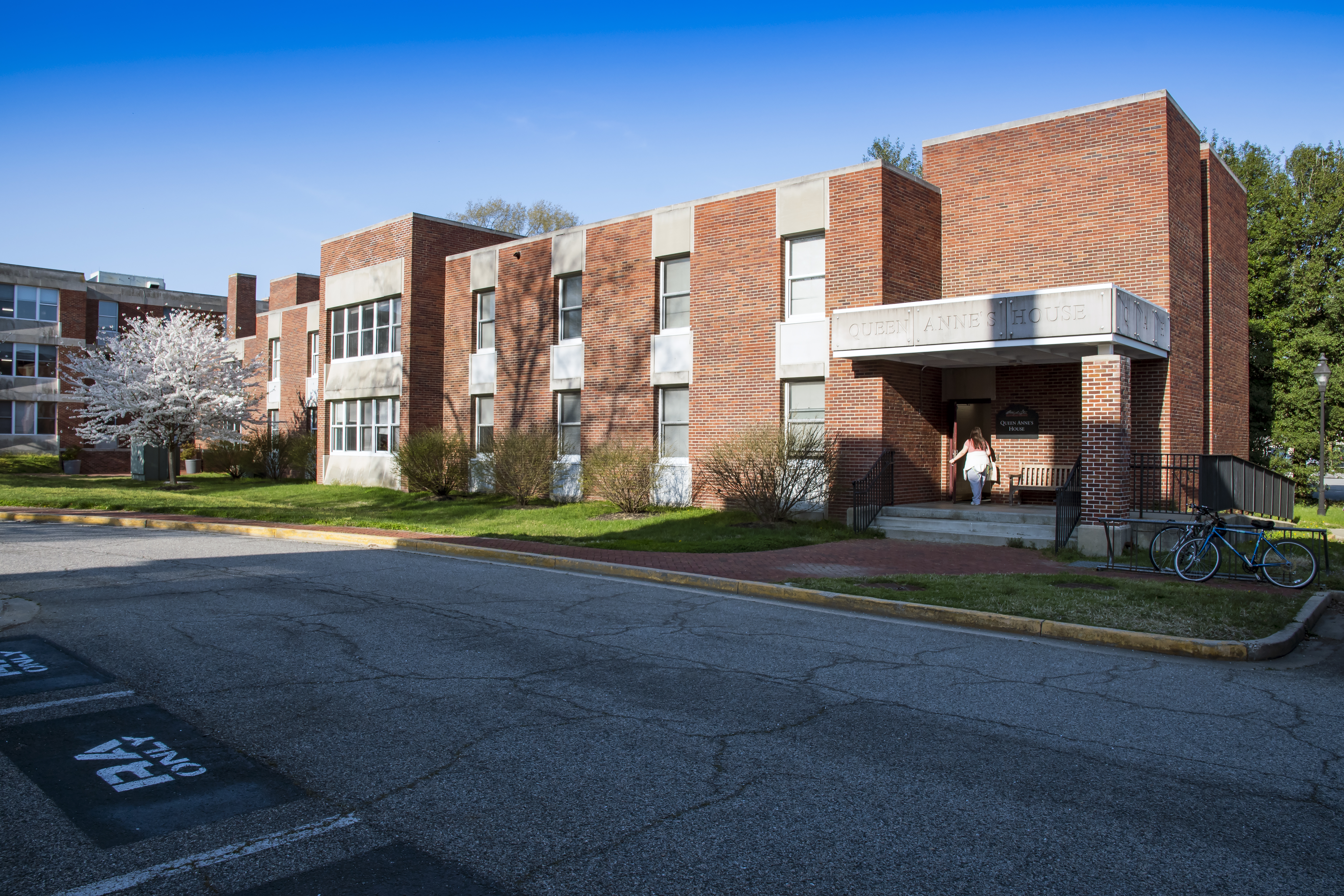 Immediately to the left of Queen Anne's is Health and Counseling Services. This office connects Queen Anne's to Caroline.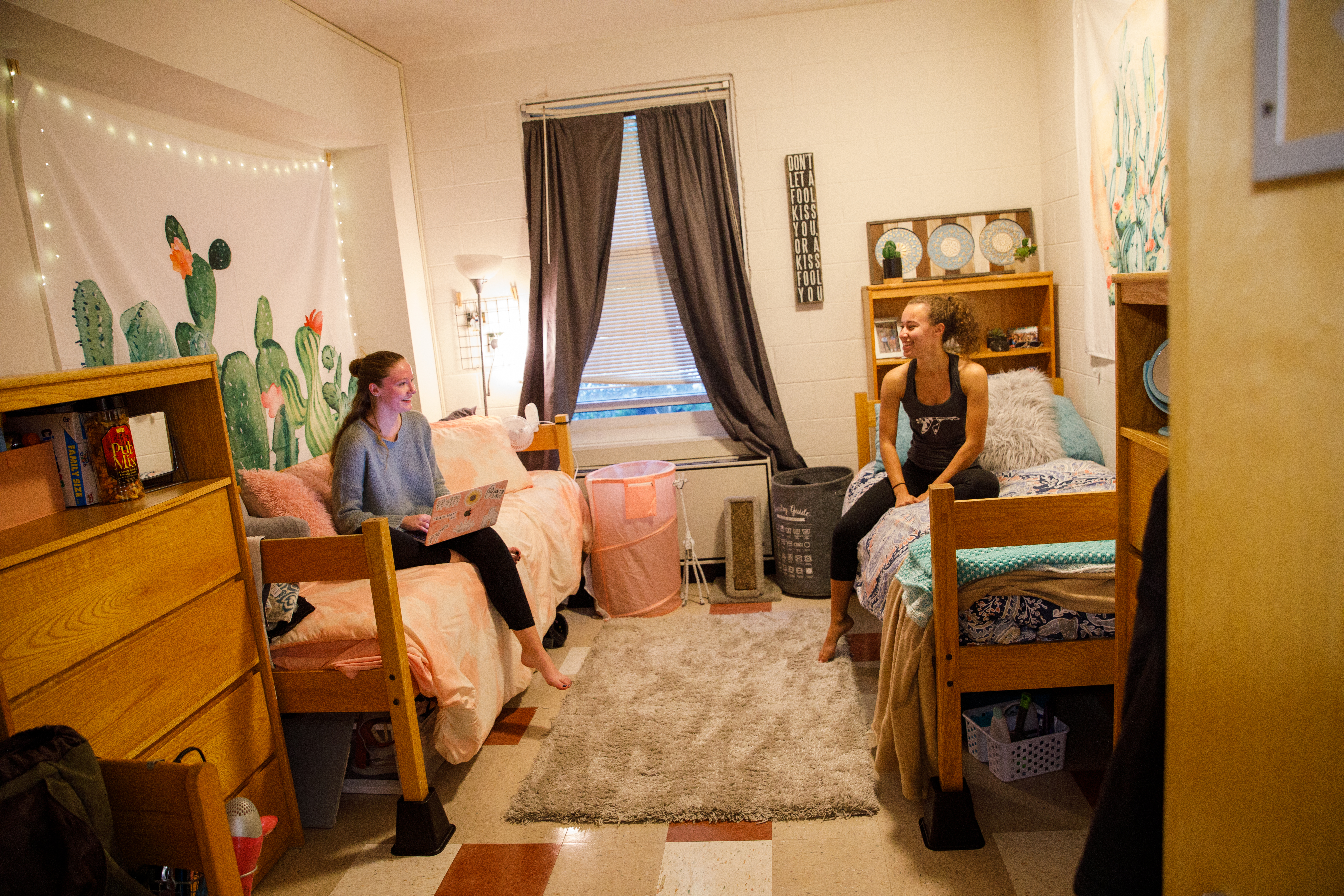 Queen Anne's houses mainly first year students. The design of traditional halls allows new students to meet people quickly and form a strong community of friends the first year at college. The Health and Counseling Center connects Queen Anne's and Caroline.
Queen Anne is not accessible nor does it have an elevator.
Each floor has a community bathroom.
Queen Anne has tile floor in the hallways, lounges, and bedrooms.
There are hotel style units in each bedroom for heating and cooling.
Laundry machines are located on each floor and the cost is included in the room rate. No id or coins are needed to operate the laundry machines.
There is 1 lounge per floor, across from the community bathrooms.
Single: 12 x 12
Double: 12 x 18
Lofted Bed with Desk:
Bed frame width 39" length 85" (Mattresses are Extra Long Twin)
Height between desktop and bottom of bed 27"
Total loft height 79"
Standalone Desk:
Desktop 33" deep 56" wide
Desk 29" tall
Desk drawers 16" wide
Top two desk drawers 6" deep
Bottom desk drawer 12" deep
Unlofted Bed:
Bed frame 39" wide 85" long
Floor to bottom of bed 12"
Floor to top of bedpost 34"
Wardrobe:
Width of wardrobe 22"
Length between shelf and bottom of wardrobe 60"
Length between shelf and top of wardrobe 12"
Dresser:
59" tall and 34" wide
Drawers (x4) 10" deep
Hutch 22.5" deep 13" tall
Windows:
71" high and 44" wide
A 36"-60" tension curtain rod is recommended for strength
Chairs:
32" total height
Height from floor to seat 18"
Height from seat to top of chair 13.5"
Seats are 17" x 17"
There are 7 singles and 26 doubles in Queen Anne.