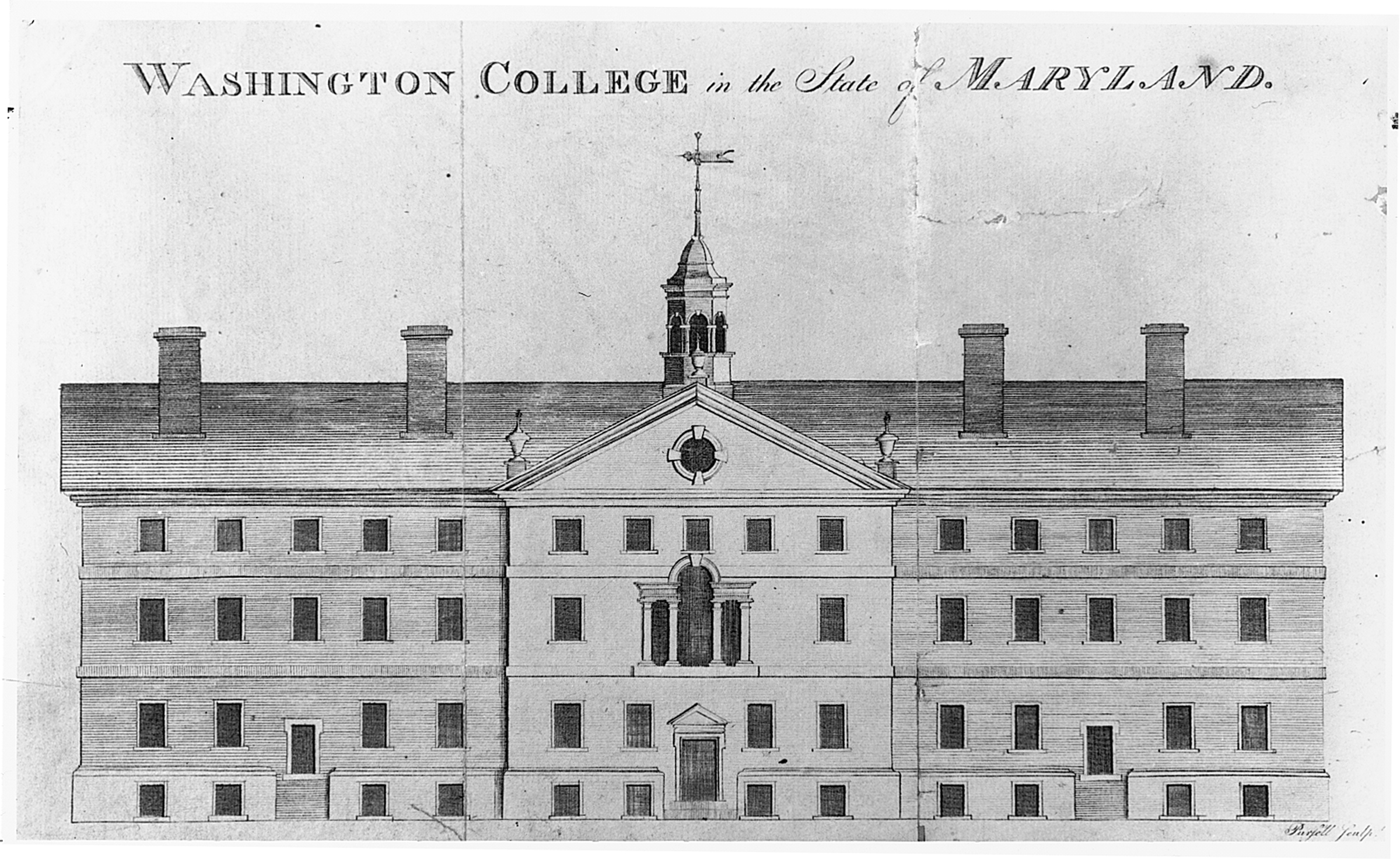 Campus CommunityAsterisk Initiative

Thomas Bowser
Thomas Bowser
The College's first African American employee put out a fire that could have destroyed the College's first structure.
There is no picture in College Archives of Thomas Bowser, a member of Chestertown's thriving Black community in the early 19th century. And the late 18th-century structure that he saved from destruction in the College's earliest days is gone too. But his actions that December morning in 1817 saved Washington College, preserving what William Smith, George Washington, and other College founders had made possible — a new model of American education.
The College's first building pictured above, erected in 1788 under the direction of William Smith, was massive. It stood 160 feet in length along the terrace on the upper campus, overlooking the river and the town. The central section was 100 feet deep, with two wings that each spanned 60 feet. The building stood four stories high and, with the attic, reached 53 feet. It is thought to have been the largest structure in Maryland at the time.
And it was heated with combustible fuel.*
Early one December morning in 1817, a fire broke out. That massive structure surely would have been lost were it not for the extraordinary heroics of Thomas Bowser, who rushed to extinguish the blaze. The official records of the Board of Visitors and Governors recognize two others—Thomas Taylor and James Lynch—"for their great exertions in extinguishing the late fire" and awarded Bowser a two dollar compensation for his assistance.
* That College building ultimately suffered a catastrophic fire ten years later, in 1827.