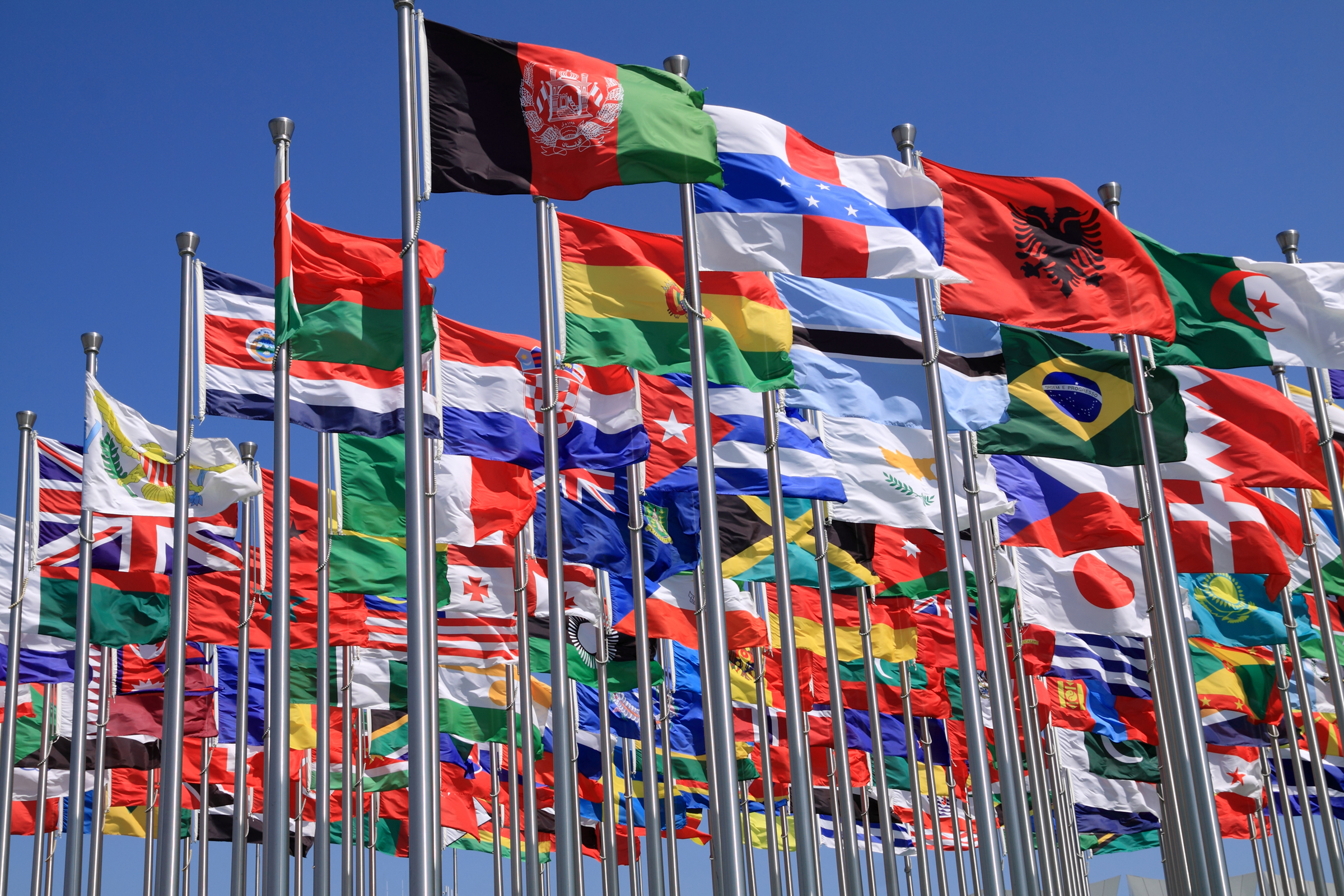 The Department of World Languages and Cultures will help you prepare for your role in the world after college, whatever, and wherever, that might be. Our graduates pursue successful careers in diverse fields: (international) education, journalism, social services, business, (international) business, economics, government, law, (international) law, and applied and theoretical sciences.
Our courses prepare you to live and work in the global community of the 21st century. Our expert professors will give you powerful tools for communicating with people all around the world. But you will also experience language and culture firsthand. At Washington College, you can learn how to dance the flamenco, chat in French over coffee and croissants, make dumplings, and taste German Currywurst while learning about its history.
Our Programs
The Department of World Languages & Cultures offers four majors: French Studies, German Studies, Hispanic Studies, and International Literatures and Cultures. We also offer minors in French, German, and Hispanic Studies, and provide instruction in Chinese.
Student Opportunities
Our many study abroad opportunities, language-specific honor societies, awards, and other student opportunities provide students of World Languages and Cultures with plenty of chances to expand their learning outside the classroom.
Language Requirement
As part of their distribution requirements for graduation, all Washington College students must complete one or two courses in a foreign language depending on their placement level.
All incoming and transfer students must take the language survey and, if applicable, a placement exam to determine their level.
More About the Language Requirement
The Department of World Languages and Cultures has three goals for all of its courses:
To teach students to assemble and analyze information through an awareness of the power of language in its many contexts
To provide linguistic training for students to write, speak, and communicate effectively in a foreign language
To promote intercultural competence for students to perceive the connectedness and complexities of our world and to navigate effectively across diverse cultural lines
We stress a communicative approach to language learning. In our classes, you will learn the essential four skills of a living language: how to read, write, listen, and speak. You will also learn about culture and history through your language study. Depending on which courses you take, your language proficiency may vary, but all Washington College students will achieve at the minimum an intermediate low proficiency level (based on ACTFL guidelines) in all four skills.
All Washington College students are required to fulfill the Language Requirement. In order to ensure consistent treatment of all students, each student must take the language placement test (which can be found in WebAdvisor). If the student decides to continue with the language of the placement test at WAC, they must register for the course indicated by the test.
There are some special cases to consider:
1. Students can also fulfill the Language Requirement with transfer credit from other institutions after approval of the Associate Chair of World Languages and Cultures.
2. Students who speak, read and write a native language other than English have the option of waiving the requirement upon approval of the Associate Chair of World Languages and Cultures.
3. Native Speakers cannot register in HPS 302 or FRS 302, a conversational level. For the rest of the courses the instructor will determine if the native speaker is in the correct class and can move the student to a more appropriate level.
Very Important: We strongly recommend that students complete the Language Requirement in the first two years of instruction. Otherwise, they may find that the class they need is not offered, preventing them from graduating. In the exceptional case that the Department deems that a change of placement is appropriate, the placement will only be lowered by one level. Should the student still feel uncomfortable with their placement, they may start a new language at the 101 level.
Even if you have never studied a language, you must take the language survey.
To access the language survey, please login Webadvisor and click on the"Students" menu. Under "Miscellaneous options," click on "Placement Survey and Test."
For students starting a new language or students placed in the 101 or 102 level: two semesters in the new or placement language.
For students placing in 200-level or above in French, German, Chinese, or Spanish: one semester of study.
Students who have achieved a score of 4 or 5 on the Advanced Placement test have satisfied this requirement.
Students who speak, read and write a native language other than English may satisfy this requirement with that language

pending

approval from the Associate Chair of World Languages and Cultures.
Students who present appropriate documentation qualifying them for a foreign language substitution may be allowed to

substitute two pre-approved courses

to satisfy this requirement.
Language Requirement FAQs
Following your acceptance to Washington College and prior to Summer Advising Days you will receive a letter in which you will find instructions for taking the foreign language survey. You will access the survey electronically via WebAdvisor on the Washington College website. In order to take the placement survey you will need the login and password that were assigned to you in the letter. If you have already taken Chinese, French, German, or Spanish, the survey will forward you to the Language Placement exam. After you finish the exam, you will see your placement score and the level in which it is most appropriate for you to enroll.
Your academic adviser will have access to your placement score and will make certain you are enrolled in the appropriate course. Alternately, you can check your language placement level on your Advising Summary Sheet on Student Planning.
We take placement very seriously and firmly believe that our exam is accurate. Occasionally students feel they are in the wrong class. First, it is important to allow yourself some time to adjust to a college-level language class before rushing into making changes. If, after attending class, you believe you have been mistakenly placed you should speak to your instructor. They will be best able to assess your progress to that point in the class. Students often perceive problems when in reality they are simply adjusting to the expectations. If you and your instructor decide that you should be in a different level class, you should then speak with both your adviser and the chair of the Department of World Languages and Cultures so that appropriate measures can be taken.
You do not need to take the placement exam since you will be starting with a new language. You should enroll in the language of your choice at the 101 level.
You should enroll in a new language at the 101-level.
If you received a 4 or 5 on that exam you will get college credit and your language requirement will be complete. However, if you plan to continue your study of that language, you should still take the placement exam and enroll in the appropriate level of language based on your score.
If you received a 4 or 5 on that exam you will get college credit and your language requirement will be complete.
We welcome you to do so! Please enroll in the language of your choice at the 101-level. For our records, though, we would still like you to take the placement survey and the placement exam for the language you studied in high school if that language is Chinese, French, Spanish, or German. If you change your mind later we will know where you should be placed.
Please go to the Office of Academic Skills website for further information
Please refer to the student's record in Student Planning.