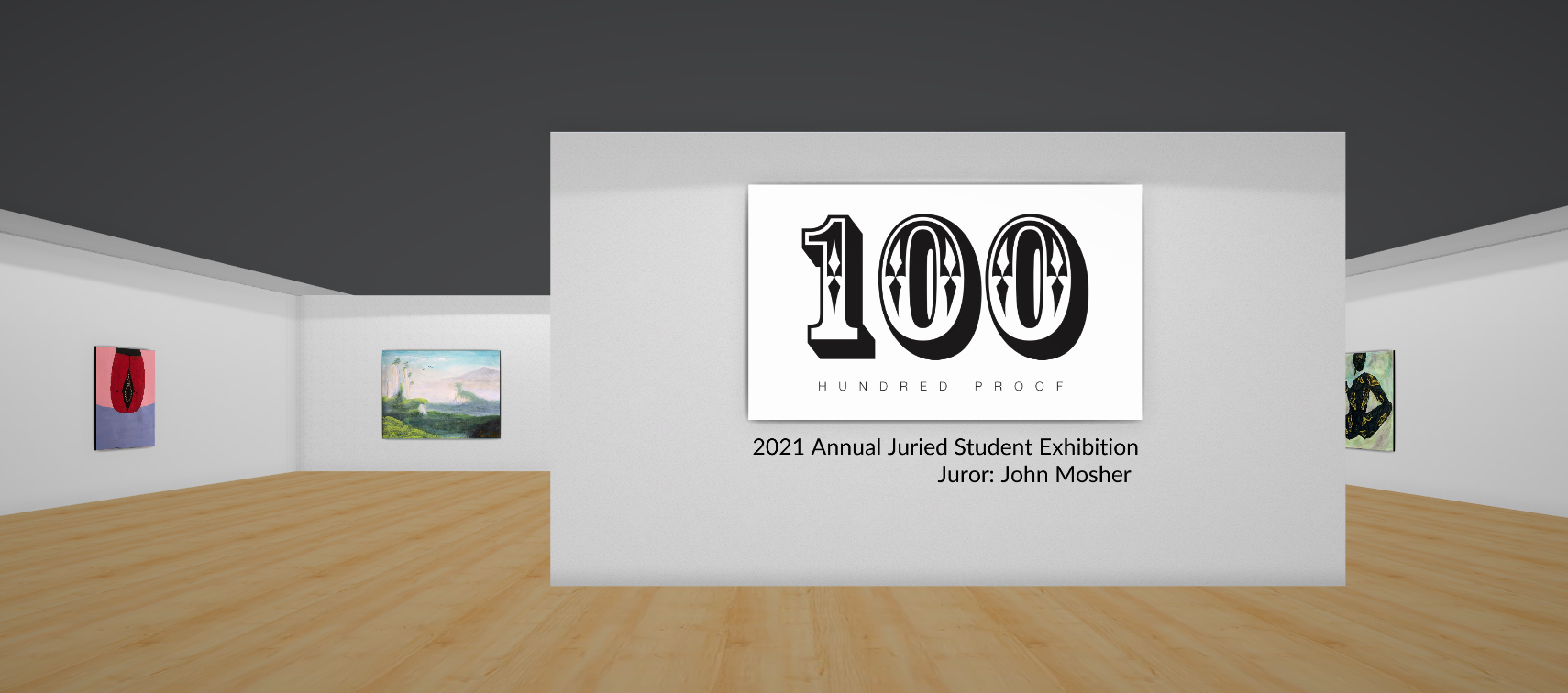 CURRENT EXHIBITIONS AND PROGRAMS:
ONGOING VIRTUAL EXHIBIT: On the Black History of Kent County and Washington College, by Jason Patterson
Washington College's First Three Black Graduates from left to right:
Thomas Edgar Morris, Class of 1962
Patricia Godbolt, Class of 1964
Shirley Dale Patterson, Class of 1965
This important project by Jason Patterson is the culmination of 2 years of work Patterson completed during a Frederick Douglass Visiting Fellowship at The Starr Center for the Study of the American Experience, and the result of a year-long collaboration between Patterson, Kohl Gallery, and The Starr Center. The project was additionally awarded a 2020 Chesapeake Heartland Fellowship and the virtual exhibit is featured on the Chesapeake Heartland website.
_____________________________________________________________________
PAST EXHIBITIONS AND PROGRAMS:
April 23 - May 13
2021 Studio Art Senior Capstone Exhibition:
Habitual Portraiture and other Reflections
features culminating capstone work by graduating seniors
Liane Beckley, MacKenzie Brady, and Harrison Ernst.
VIRTUAL OPENING EVENT: Friday, April 23 at 5pm will premiere on
March 31 - April 13
100 PROOF Annual Juried Student Exhibition
Each year students from all majors are invited to submit work for inclusion in this exhibition. It is juried by a different art professional each year. This year's juror is artist-curator-educator, John Mosher. The exhibit is presented in a virtual 3-d format within a simulated Kohl Gallery environment. Click to
Students featured in this year's exhibit are:
Liane Beckley, Sneha Vireshwar Dixit, Harrison Ernst, Teddy Friedline, Nicole Hatfield, Ala Hussen, Julia Matsen, Chloe Mello, Lucy Ofosu-Appiah, Issela Rios, Noah Smith, Fran Spargo, Liz Tilley, Peter Walls.
ARTIST TALK: Tuesday, April 6 @3:30PM presented by 100 PROOF Juror, John Mosher.
____________________________________________________________________
ARTIST TALK: Amber Eve Anderson, Tuesday, March 16 @4:30PM
_____________________________________________________________________
EXHIBIT: On the Black History of Kent County and Washington College, by Jason Patterson
This highly anticipated virtual exhibit is presented by Starr Center Frederick Douglass Visiting Fellow and Kohl Gallery exhibiting artist, Jason Patterson. This important project titled, On the Black History of Kent County and Washington College, by Jason Patterson is the culmination of 2 years of work Patterson completed during his Frederick Douglass Fellowship, and the result of a year-long collaboration between Patterson, Kohl Gallery, and The Starr Center. The project was additionally awarded a 2020 Chesapeake Heartland Staff/Faculty Fellowship. The virtual exhibit is featured on the Chesapeake Heartland website.
More about the Artist and Exhibit:
Patterson's body of
work focuses on African American history and highlights the role the past has in cultivating our current political and social conditions in the United States. Patterson's practice is research-based, with the majority of his studio time dedicated to that research to ensure that the historical and social narratives presented are well represented.
On the Black History of Kent County and Washington College
presents a curated chronology of African American experience in Kent County and at Washington College from the 1780's to the present
.
While looking critically at histories of enslavement, white supremacy, and racial injustice as related to the college, town, and county, the exhibit also celebrates achievements of Washington College students and African American Kent county community leaders and activists.
Patterson has also collaborated with author, screenwriter, scholar and public servant, Jaelon Moaney to craft a series of texts that accompany the exhibit. Moaney, a recent graduate of Williams College who studied African American history and culture, American politics, and environmental studies is a descendant of America's founding Black families in both Talbot (Copperville & Unionville, MD) and Kent (Georgetown & Worton Point, MD) Counties.
Community Conversation Series
The first of this series titled, Legacies of Education and the Black Experience at Washington College and in Chestertown, took place on August 15th as part of Chestertown's annual Legacy Day event. You can watch the conversation here.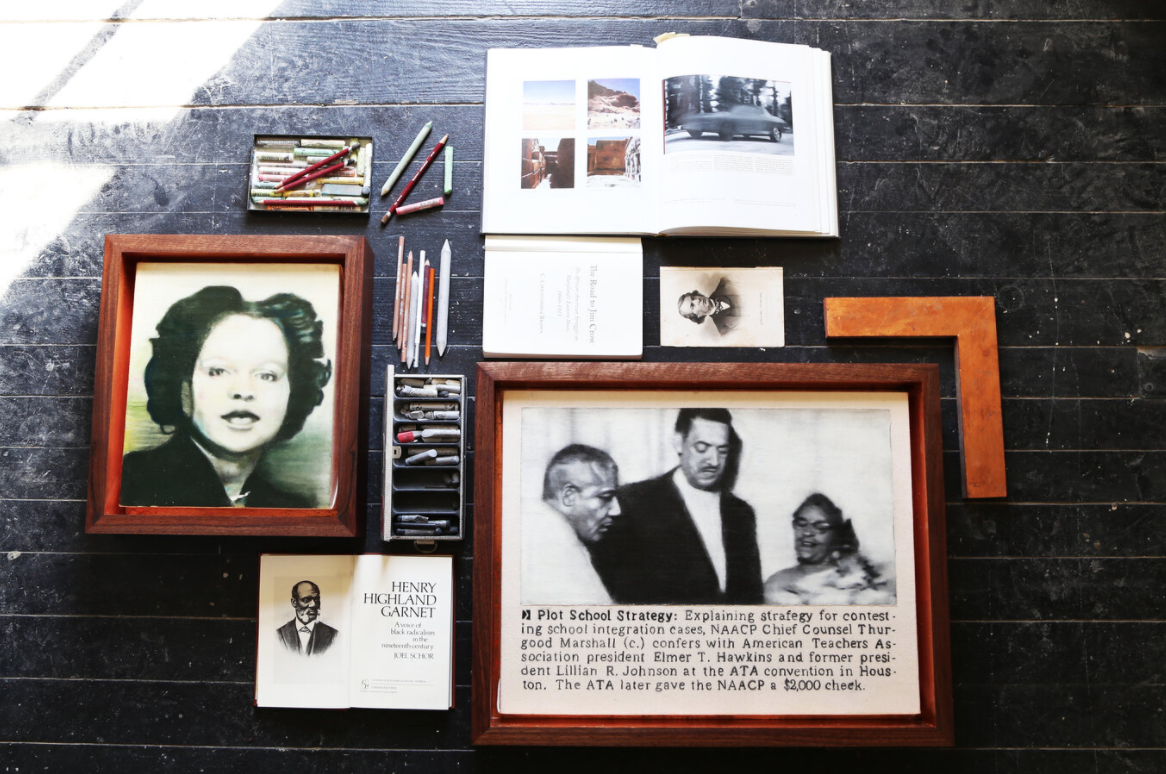 On the Black History of Kent County and Washington College, Virtual Exhibit Opening Tour & Community Conversation #2 with Artist Jason Patterson: October 27, 7pm
Patterson's talk was supported by a Phi Beta Kappa Visiting Speaker grant. This talk, the exhibit, all associated events and programs are supported by a Chesapeake Heartland Fellowship and organized by Kohl Gallery. Watch a recording of the talk and Q&A here.
Community Conversation #3: An Evening of Words and Song in artistic conversation with the exhibit, On the Black History of Kent County and Washington College, by Jason Patterson. February 25 at 7pm. Watch a recording of the perfomance here.
For more information about artist Jason Patterson, visit his website.
____________________________________________________________________
KHRISTIAN WEEKS: the Realest
Online exhibit: September 9 – October 10, 2020
Kohl Gallery is pleased to present our first exhibition of the Fall 2020 season.
the Realest
is a site-specific work of video art created by Baltimore-based artist, Khristian Weeks while in residence at Kohl Gallery on Washington College's campus in August 2020.
ABOUT THE EXHIBIT:
Khristian Weeks' practice and process is experiential and experimental in nature. He works primarily with visceral phenomena – sonic, visual, kinetic, and situational to construct environments, experiences, and scenarios that expose and embrace the precarious nature of existence. Using malleable everyday materials such as plastic drop cloth and mylar sheets in conjunction with phenomena such as air and light, his works often take on animated forms that undulate in space and time, moving within carefully composed choreographies that oscillate between moments of chaos and control.
Over the years, Weeks has nurtured a practice that relies on the perception of the viewer experiencing the work in "real" time and space; the idea that one encounters his constructions in "real life" and this makes them "real." In our current COVID dominated reality, this is a challenging idea to explore. It brings up many questions about the nature of reality and the ways in which we are experiencing it at this moment in time. the Realest engages this question head-on. While it continues many of Weeks' ongoing material and phenomenological practices, it introduces and explores the camera as an additional perceptual element reframing the experience of the work for our current COVID screen-mediated reality.
The multi-layered physical experience is intentionally reimagined as an immersive audiovisual experience captured on camera to be viewed through a screen. The screen acts as a surrogate for the physical; a site where we are asked to enter a recontextualized interpretation of reality. It is a psycho-physical space that questions and challenges our perception of "real" space and time. The work is site specific – built and situated within the Kohl Gallery setting, but we are forced to experience it through the video format. Using the camera as a portal and the screen as a site of experience takes our eyes, ears, and imaginations on an immersive journey. While the video medium creates a layer of removal, it succeeds in translating and transcending the physical experience of the work. As viewers, we are transported into a surreal reinterpretation of reality. However, while this is indeed an experience in and of itself, we never lose sight of the physical; slowly unveiling a perceptual conflict that draws attention to our inherent disconnection and dislocation as it makes its best attempt to locate and connect.
In addition to this layer of removal, the kinetic installations in the Realest are reminiscent of nature and bring to mind moving clouds, landscapes, waterfalls, waves, and reflections of light on the night sea. But these constructions are not the real thing; they are intentionally provisional simulations clearly taking place on and inside Kohl Gallery walls. The work doesn't attempt to mislead the viewer into thinking it is something or somewhere else. However, it is embedded with metaphor and subtle codes that question our current reality of life navigated through a series of screens; mere windows that expose a deep longing for "the real."
The interpretation of biomorphic forms are intertwined with real images of nature, further conflating the terms by which we experience and understand the work (and life by extension). Again, perception is interrogated using a series of actual and implied confrontations: the literal and its metaphorical counterpart; the real and its representation; the moment and its recording; the act and its image. Each is presented and experienced within the universe of the mediated meta-reality of the screen, bringing us full circle to the work's tongue-in-cheek title: the Realest, which perfectly embodies the profound longing and questioning prevalent throughout the work.
- Tara Gladden, Gallery Director and Curator for Kohl Gallery
A virtual conversation with Khristian Weeks
September 14, @2:30pm
For more information about the artist visit:
https://www.msac.org/artists/khristian-weeks#/0
_____________________________________________________________________
Sarah Jamison Virtual Artist Talk
September 28, @2:30pm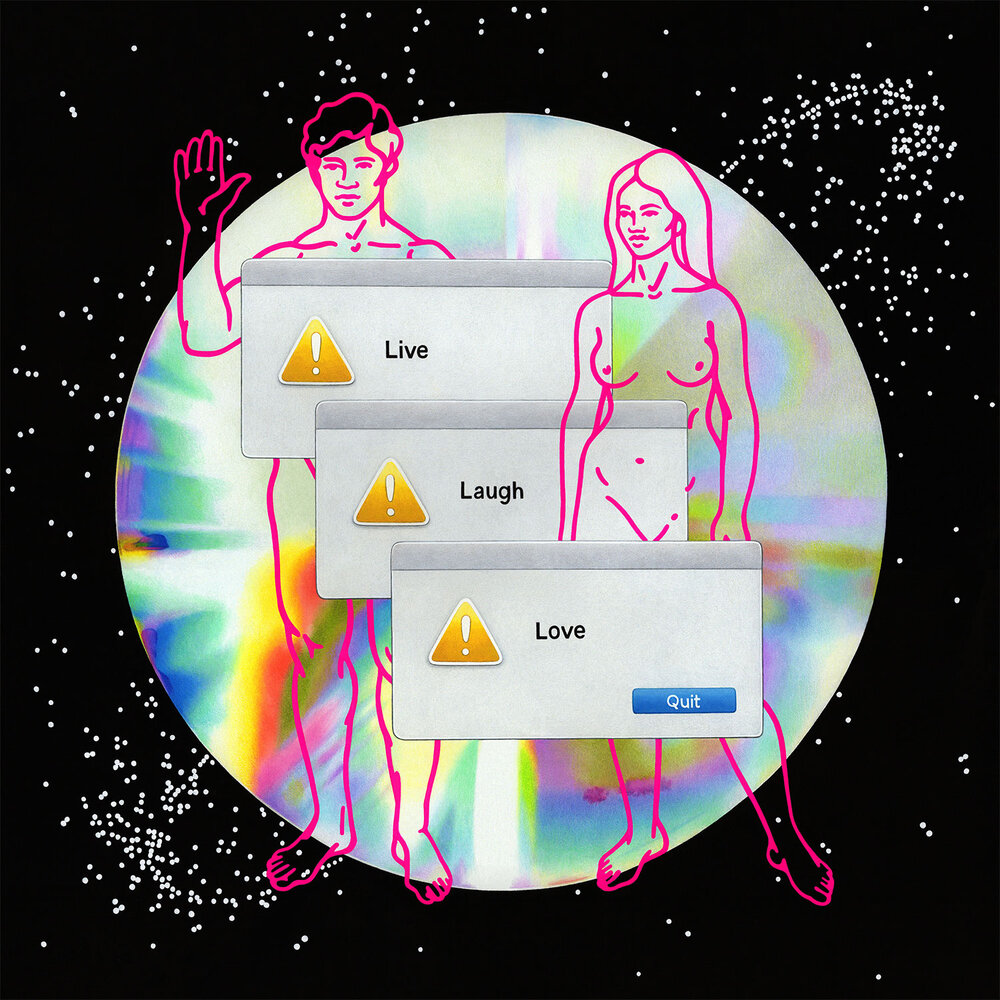 Sarah's artwork explores the notion of authentic experience and the human condition through the lens of contemporary digital life. Sarah is inspired by the emotion and conflict that underlies the mortal experience, and how it is expressed and interpreted through digital media. Weaving together Internet aesthetics and cultural artifacts and drawing from sourced imagery, each piece represents the dread, beauty and anxiety of existence in a hyper-connected and ever-evolving world where technology and mankind are increasingly entwined.
Using colored pencil, marker, gouache, ink, and paint pens, Sarah creates drawings that are brimming with exuberant color and movement while equally sterile and contained. http://www.sarah-jamison.com
Questions? Contact Tara Gladden: tgladden2@washcoll.edu
---
About Kohl Gallery
Kohl Gallery fosters the study and understanding of art through a diverse range of exhibitions and public programs. Embracing its liberal arts context, Kohl Gallery presents fresh perspectives on historical and contemporary art and promotes interdisciplinary conversations about historical, social, and cultural issues of significance to Washington College, Chestertown, and beyond.
Each year, Kohl Gallery presents a series of curated exhibits that emphasize a broad range of aesthetic and intellectual concerns of relevance to our current society. Each spring, Kohl Gallery also hosts two student exhibits: the '100 Proof' juried student exhibition, and an annual senior capstone exhibition presenting the works of graduating Studio Art seniors.
Kohl Gallery organizes diverse programming throughout the academic year. With each exhibit, the gallery hosts a combination of artist talks, public receptions, and scholarly presentations. Kohl Gallery also partners regularly with Washington College classes and groups from the Chestertown community to create unique, interdisciplinary opportunities for engagement with the works on view.
---
Location
Gibson Center for the Arts
300 Washington Avenue
Chestertown, MD 21620
Kohl Gallery is located on the first floor of the Gibson Center for the Arts. Parking is available in the lot behind Gibson and in the lots next to the Roy Kirby, Jr. Stadium. Please use the spots marked Visitor if parking prior to 3pm.
---
Visitor Information
Hours:
*Kohl Gallery on Washington College's campus is closed for the summer. We will reopen to the public on August 31, 2021.
We look forward to returning to regular gallery hours this Fall.
Please note: Kohl Gallery is closed between exhibitions and during all college breaks.
General Information:
Admission is free.
Photography may be permitted on a show to show basis.
Cellular phones may not be used in the Gallery.
Bags and backpacks may not be worn inside the Gallery.
Pencils only.
Eating and drinking are not permitted in the exhibition space.
For security reasons, all bags may be subject to search upon entering the Gallery.
Accessibility:
Kohl Gallery aims to adhere to all ADA guidelines in its exhibit preparations and installations. For more information or to make an accommodation request please contact Gallery Director, Tara Gladden.
---
Contact Kohl Gallery
Tara Gladden
Director and Curator for Kohl Gallery
Email: tgladden2@washcoll.edu
---
Follow Us!

Follow Kohl Gallery on Instagram: @kohlgallery

Follow Kohl Gallery on Facebook: @kohlgallery