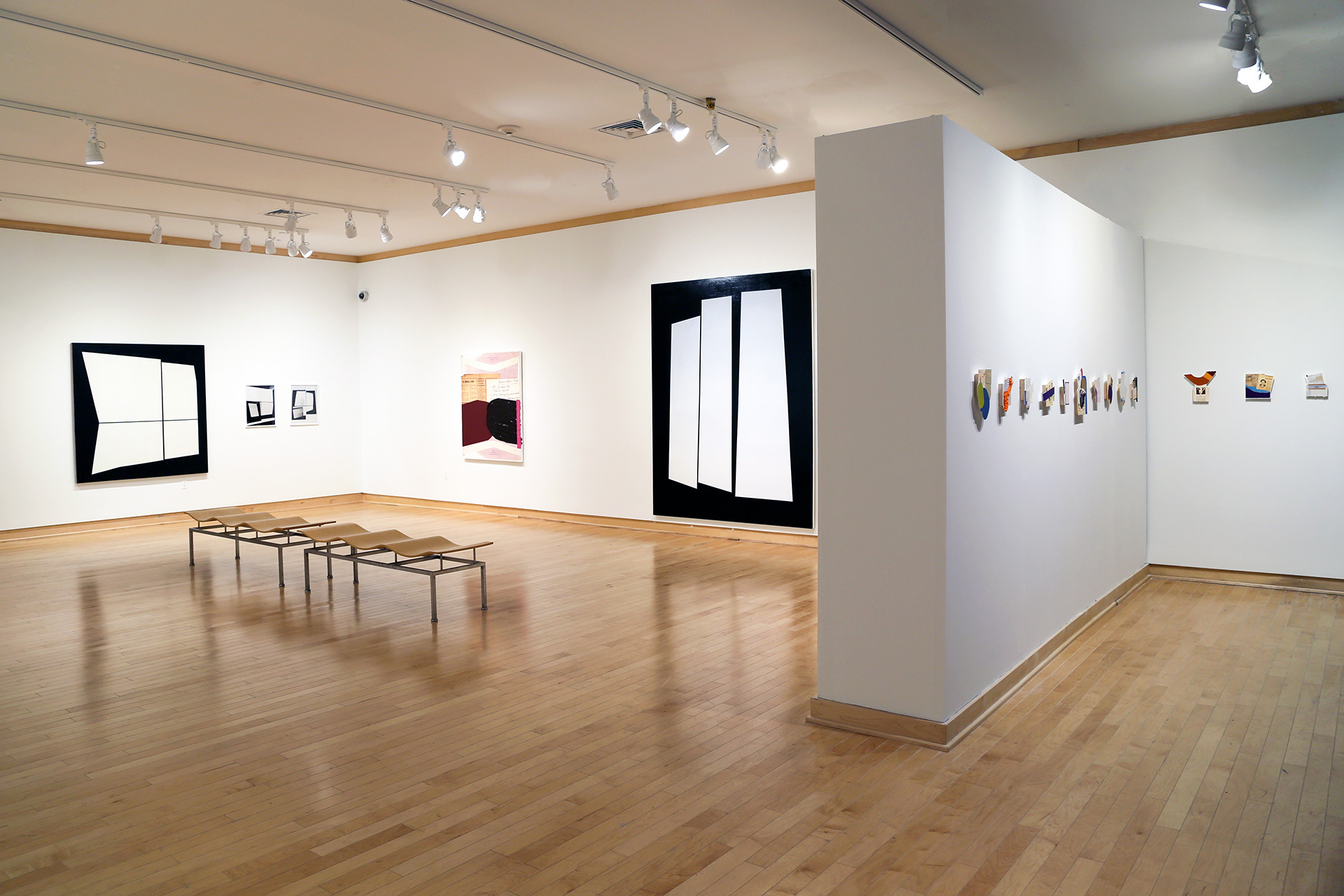 Current exhibitions and programs
Please click the link below to join the webinar:
Kohl Gallery is pleased to announce the first event of our new Fall 2020 exhibition and event season: Community Conversation #1: Legacies of Education and the Black Experience at Washington College and Kent County. This special event is offered as part of Chestertown's annual Legacy Day event, and in conjunction with artist Jason Patterson's upcoming October exhibition: On the Black History of Washington College and Kent County. The project is supported by a Chesapeake Heartland Staff/Faculty Fellowship. Join us online for this important conversation and check back often for more exciting events as our Fall season gets underway online!
Legacy Day is Saturday, August 15. The community conversation takes place on Zoom at 1:30pm; use the link above to join.
This conversation will be moderated by the Reverend Mo Davis, featuring artists Jaelon Moaney and Jason Patterson as well as special guests Jocelyn Elmore, Darius Johnson and Carolyn K. Erwin.
Questions? Contact Tara Gladden: tgladden2@washcoll.edu
For more information about Legacy Day, visit www.sumnerhall.org
---
About Kohl Gallery
Kohl Gallery fosters the study and understanding of art through a diverse range of exhibitions and public programs. Embracing its liberal arts context, Kohl Gallery presents fresh perspectives on historical and contemporary art and promotes interdisciplinary conversations about historical, social, and cultural issues of significance to Washington College, Chestertown, and beyond.
Each year, Kohl Gallery presents a series of curated exhibits that emphasize a broad range of aesthetic and intellectual concerns of relevance to our current society. Each spring, Kohl Gallery also hosts two student exhibits: the '100 Proof' juried student exhibition, and an annual senior capstone exhibition presenting the works of graduating Studio Art seniors.
Kohl Gallery organizes diverse programming throughout the academic year. With each exhibit, the gallery hosts a combination of artist talks, public receptions, and scholarly presentations. Kohl Gallery also partners regularly with Washington College classes and groups from the Chestertown community to create unique, interdisciplinary opportunities for engagement with the works on view.
---
Location
Gibson Center for the Arts
300 Washington Avenue
Chestertown, MD 21620
Kohl Gallery is located on the first floor of the Gibson Center for the Arts. Parking is available in the lot behind Gibson and in the lots next to the Roy Kirby, Jr. Stadium. Please use the spots marked Visitor if parking prior to 3pm.
---
Visitor Information
Hours:
Tuesday—Friday: 1:30PM—5:30PM
Saturday: noon—4PM
Closed Sunday and Monday
Please note: Kohl Gallery is closed between exhibitions and during all college breaks.
General Information:
Admission is free.
Photography may be permitted on a show to show basis.
Cellular phones may not be used in the Gallery.
Bags and backpacks may not be worn inside the Gallery.
Pencils only.
Eating and drinking are not permitted in the exhibition space.
For security reasons, all bags may be subject to search upon entering the Gallery.
Accessibility:
Kohl Gallery aims to adhere to all ADA guidelines in its exhibit preparations and installations. Gallery staff will assist visitors with mobility impairments.
---
Contact Kohl Gallery
Tara Gladden
Director and Curator for Kohl Gallery
Email: tgladden2@washcoll.edu
---
Follow Us!

Follow Kohl Gallery on Instagram: @kohlgallery

Follow Kohl Gallery on Facebook: @kohlgallery