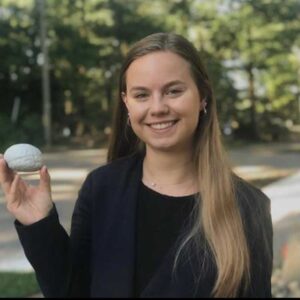 LEARN BY DOING
Student Engagement Campus Intern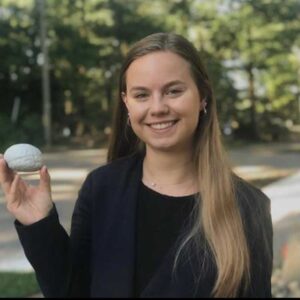 Building Strong Relationships
Sydney Voelbel
Class of 2022 • North Brunswick, NJ
Peer Mentor Leader (PML) is one of the many positions Sydney Voelbel's '22 holds on campus, so when there was an opening to work with Student Affairs this past summer as the Student Engagement Campus Intern, she jumped at the opportunity.
"I knew how closely intertwined the Peer Mentor Program is to the Student Affairs Office. As a PML for this year I have a lot of responsibility going into the fall semester. The reopening of WC was a huge part of my internship, and it allowed me to gain more knowledge to use as a PML," she shared.
Some of Sydney's responsibilities during her internship included helping the vice president and interim dean of students in the coordination and organization of the Peer Mentor Program— including the assignment of groups and the development and implementation of summer training for Peer Mentors.
"This internship has allowed me to learn new collaboration skills, how to make connections within the workplace, how to plan an event and make it happen, and so much more," she explained. "Being a psychology major, I've always loved making connections with other people and using their skills to collaborate with my own. I'm excited to continue my future with this new knowledge!"
Through her internship, Sydney practiced and refined skills such as organization, collaboration, and patience, but one aspect of the position that stood out from the rest—especially considering how long it had been since she was able to work alongside others in person.
"Relationship building was a skill that I really gained during my position with Student Affairs. It will help me not only with classes and my Senior Capstone Experience (SCE), but also in my life post-graduation. I now feel much more confident in myself and the work I do."
For her SCE, Sydney plans to look at how a cancer diagnosis in childhood cancer results in adverse psychological effects in adulthood. After graduation she hopes to work as a research assistant in a psychology lab before pursuing a PhD and becoming a health psychologist.