Andrew Lawler, a former Hodson Trust-John Carter Brown Starr Center writing fellow, returns to WC on Oct. 4 to talk about his book The Secret Token, a new examination on the search for the lost colony of Roanoke.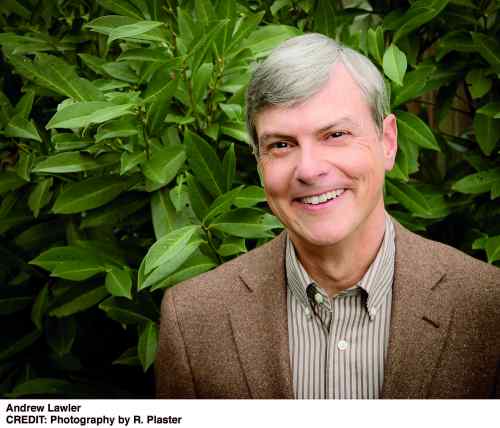 The ultimate fate of the more than 100 men, women, and children who landed on Roanoke Island in 1587, with the intent to establish a European settlement in the New World, has been one of the greatest mysteries in American history. Within a few years, the settlers vanished, leaving behind a single clue: a secret token etched into a tree.
In his new book, The Secret Token: Myth, Obsession, and the Search for the Lost Colony of Roanoke, author Andrew Lawler sets out to probe our national need to know. His narrative of America's oldest unsolved mystery and the people racing to unearth its answer exposes sobering truths about race, gender, and immigration, and ultimately, why historical myths matter.
Lawler will present a book talk and signing on Thursday, Oct. 4 at 5:30 p.m. in Litrenta Lecture Hall, Toll Science Center, at Washington College. Sponsored by the Starr Center for the Study of the American Experience, the program is free and open to the public.
Colorful characters, past and present, populate Lawler's account, from English knight Sir Walter Raleigh and the Croatoan Indian, Manteo, to archeologist Ivor Noel Hume and Fred Willard, a "maverick Lost Colony seeker." Digging deep into the archival and archeological evidence, Lawler has written what Publisher's Weekly hails as "part detective novel, part historical reckoning… leading to a thoughtful and timely discourse about race and identity."
Lawler, the Starr Center's 2016 - 2017 Hodson Trust-John Carter Brown fellow, is the author of the highly acclaimed Why Did the Chicken Cross the World?. He is a contributing writer for Science, a contributing editor for Archaeology Magazine, and has written for The New York Times, The Washington Post, National Geographic, Smithsonian, and Slate. His book The Secret Token was written in part while in residence in Washington College's 18th-century Patrick Henry House on Queen Street in Chestertown.
The Hodson Trust-John Carter Brown Library Fellowship
The Starr Center administers the fellowship in partnership with the John Carter Brown Library at Brown University, one of the nation's oldest and most prestigious institutions for the study of early America. Founded with a $1 million endowment from The Hodson Trust, the fellowship supports work on significant projects related to the literature, history, culture, or art of the Americas before 1830. Now in its fifth year, it welcomes submissions not only from traditional historians, but also from filmmakers, novelists, and creative and performing artists. washcoll.edu/centers/starr/fellowships