New Made to Order Rooted Station in Hodson Hall Offers Something for Every Palate
Whether You're Vegan, Vegetarian or Carnivore – Stop on By!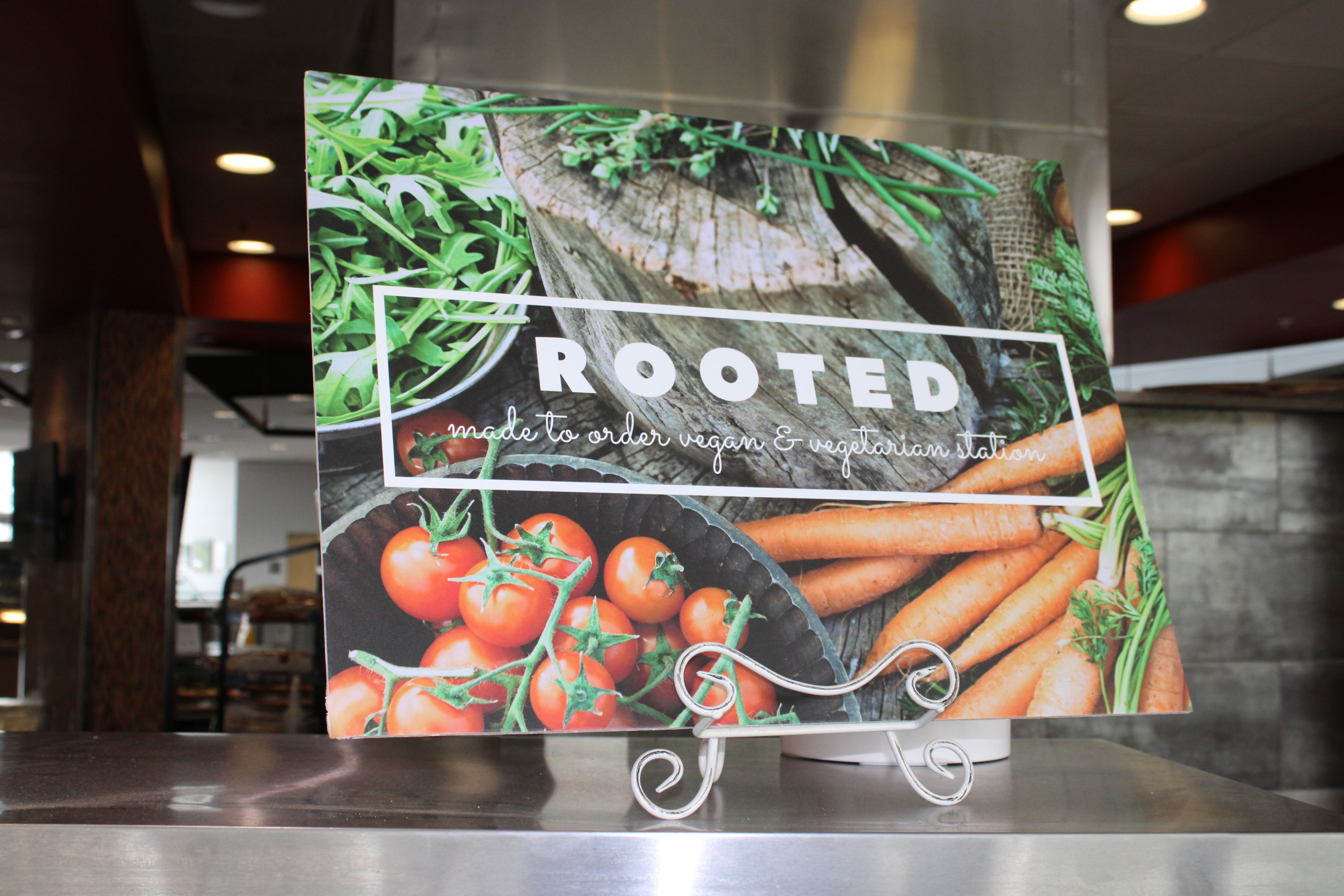 Dining Services' new made-to-order Rooted Station offers vegan and vegetarian cuisine and according to Chef Sara Batts, the response to this new offering has been great. Her customers include plenty of non-vegans and non-vegetarians, and she often hears the joke, "Can I get chicken with that?"
"I find that people are really attracted to the bright colors like red bell peppers, edamame, carrots and purple potatoes," said Batts. "I always tell them, don't be afraid to experiment with your palate. You really don't have to be vegan or vegetarian to enjoy this type of food."
Students who do want to go with vegan or vegetarian have salad, pasta or grain options for their base, and then from there they can layer on proteins, veggies, sauce and even vegan cheese.
Her homemade sauces are among the most popular – particularly the grape pineapple chili sauce. Students are adding sauces or dips from her station to vegan and vegetarian meals, but also to their burgers and pasta, which Batts thinks is great. In fact, she's already working on some new sauce recipes, including a chocolate hummus sauce that will be available around the holidays.
Batts likes to let her customers pick for themselves and encourages experimentation, but she will make recommendations to guide them, based on her knowledge of what flavors work well together. Staples like hummus, tofu and guacamole are very popular. "I love seeing the reaction of someone who is trying vegan cuisine for the very first time," said Batts.
For her, food is universal, given that sitting down for a meal is a common language. "At the end of the day, we all come down to the table and eat together," she added.
The station is currently open Monday thru Friday for during lunch and dinner.