Thanks to a connection she made as a trauma nurse at University of Maryland, Alexandra Roemer '15 recently landed a new job in a pediatric emergency department on Long Island.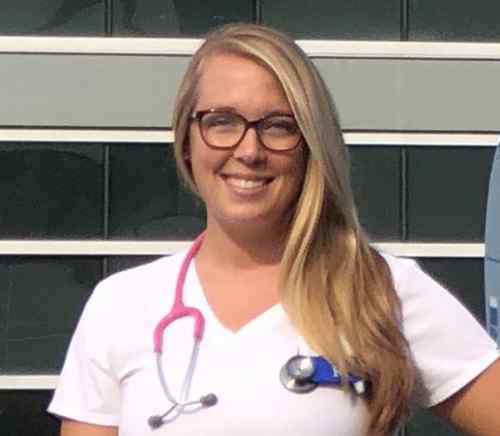 When she earned her degree in nursing, Alex Roemer '15 made a promise to herself. She would have five "totally different" jobs over the next five (or six) years—trauma nursing, pediatrics, nurse practitioner, teacher, and researcher. After two years working as a trauma nurse at University of Maryland's Shock Trauma Center, Roemer's plan is well on track. In August 2018, she moved to New York's Nassau County and landed a job in a pediatric emergency department.
"Nursing really is flexible," says Roemer, a biology major and Alpha Chi Omega sorority member who pursued the dual degree nursing program at University of Maryland School of Nursing. "Moving from state to state was the hard part, but I got the job that I wanted in part because of the connections I made at Shock Trauma. I met a doctor there from Long Island who was doing her rotation at Shock Trauma. We talked and exchanged contact info, and when this opportunity came up, she could recommend me because she was familiar with my background and my skill set."
As part of her training, Roemer had been invited to participate in the Student Nurse Residency Program, a paid ten-week summer program that allowed her to work one-on-one with a mentor in a clinical setting. In her last semester of nursing school, she completed her practicum at the Shock Trauma Center.
"Car accidents, work accidents, people who had fallen—I worked with a broad spectrum of patient populations," she recalls. "And I was part of a really great team. UM is a teaching hospital, so we were all going through the learning process together."
As she begins the next chapter in her professional career, Roemer is already looking ahead. Eventually, she would like to go back to school to complete a nurse practitioner program. She can also see herself as a mentor to the next generation of health professionals.
"What's so great about the dual degree nursing program is that you can enjoy the college experience. You have your friends, you're able to participate in campus activities, and then you go and focus on your nursing degree," Roemer says. "I really like the fact that I have my biology degree as well, and I can use that to teach or even do research. I have so many more options."