Marking the Women's Centennial, Washington College has invited Sylvia Acevedo, chief executive officer of the Girl Scouts, to deliver the 2020 Commencement address—virtually—on Oct. 17.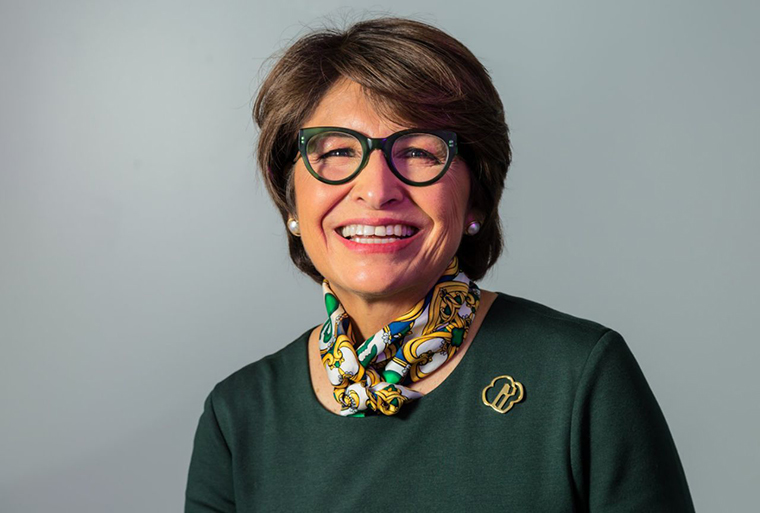 A lifelong Girl Scout, engineer, rocket scientist, and advocate for girl empowerment and STEM education, Sylvia Acevedo credits her own Girl Scout experience with propelling her to success in the corporate and philanthropic sectors.
She was one of the first Hispanic students, male or female, to earn a graduate engineering degree from Stanford University—an MS in industrial engineering—and she holds a bachelor of science degree with honors in industrial engineering from New Mexico State University.
She began her career as a rocket scientist at NASA's Jet Propulsion Laboratory, where she created algorithms and analyzed data from Voyager 2's spacecraft flyby of Jupiter and two of its moons, Io and Europa. She has been an engineer and executive at Apple, Dell, Autodesk, and IBM. She was tapped to lead the Girl Scout organization in 2017.
"I understand the power of Girl Scouting. I understand how it changes destinies because it changed mine," Acevedo said in a 2016 interview. "Through Girl Scouts, I launched a rocket into the clear, blue New Mexico sky to earn my Science badge. Girl Scouts gave me the courage, the confidence, and the character to enter the engineering field at a time when girls didn't do that, when people of my background didn't do that."