Medieval and Early Modern Studies
An interdisciplinary minor in medieval and early modern studies will be offered for the first time this fall.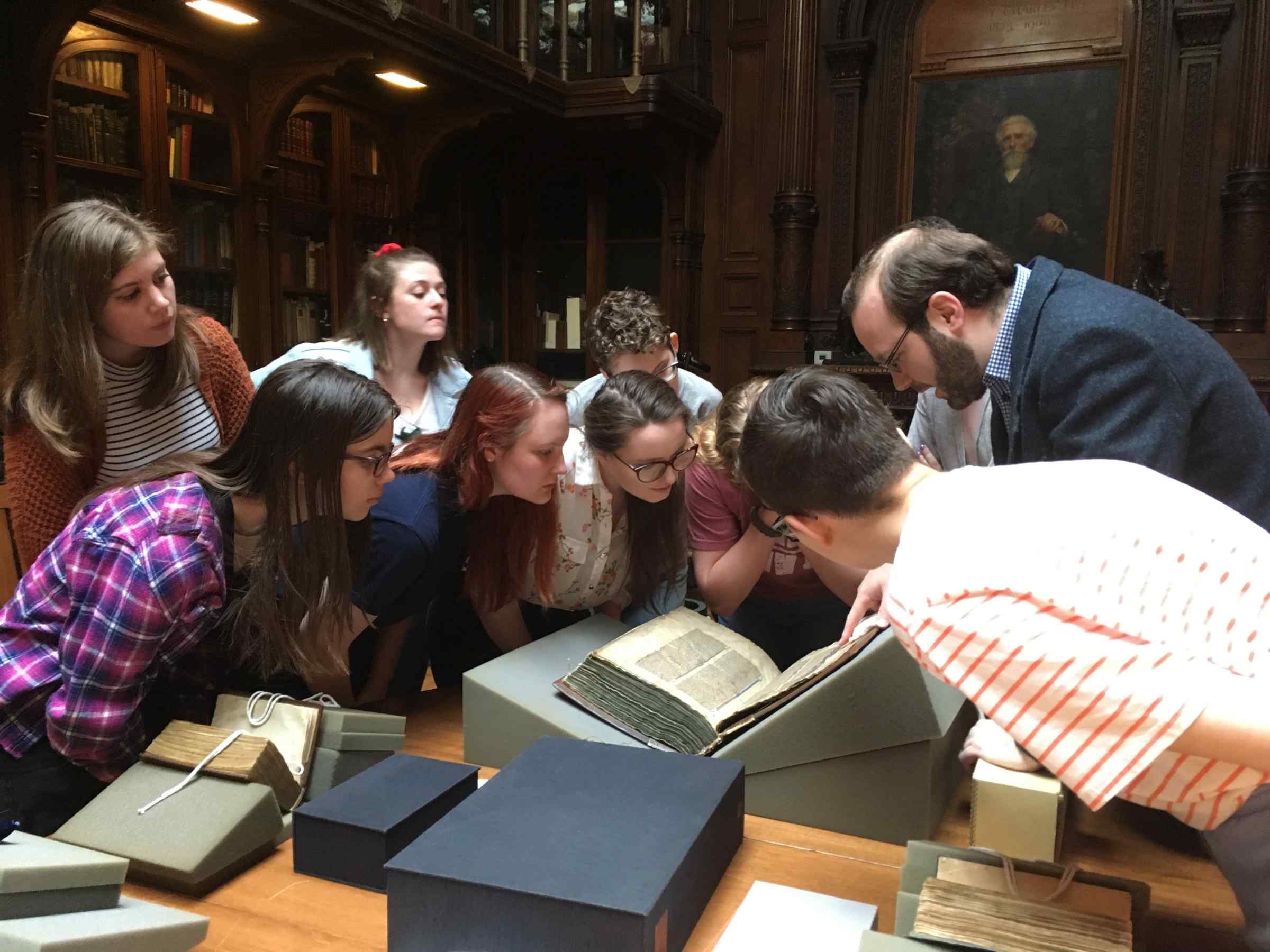 It may be a Harry Potter book that introduces young readers to the world of Renaissance science and medicine. Or perhaps it's their first reading of a Shakespeare play, a glimpse of the artwork of the masters of the Golden Age, the layered melody of a Baroque composition, or the stories of social upheaval in 17th century Europe that pique students' interest in this fascinating period of human civilization.
A new minor in Medieval and Early Modern Studies, offered for the first time next fall, pulls together coursework from history, English literature, art history, theater, modern languages, mathematics, music, and philosophy and religion to help students delve deeper and make the interdisciplinary connections across time and space.
"We realized that Washington College already has a critical mass of experts working in this area," notes Professor of French Katherine Maynard, "and that it wouldn't take a lot of energy to develop a minor that would interest students and elevate the College's academic profile.
That unique strength in medieval and early modern studies can help distinguish Washington College among its peers, says Courtney Rydel, an associate professor of English who teaches medieval literature and who will direct the minor.
"We have courses that incorporate materials that go into 17th and 18th centuries, and we have a global reach that includes North Africa, East Asia, and the Middle East. We are already offering courses that encompass a wider geographic range and are far more interdisciplinary that any we could find at other institutions. Advanced Shakespeare acting classes, philosophy coursework on Augustine and Aquinas, the history of math, courses in Spanish and French, art history—the span and range are unique."
Associate Professor Janet Sorrentino, who teaches medieval and early modern history, also notes that Washington College has access to rich collections in nearby museums and libraries, such as the Walters Gallery in Baltimore, the Freer-Sackler Galleries in Washington, D.C., and The Cloisters in New York City—resources that can enhance student and faculty research.
"I especially love the interdisciplinary opportunities," Sorrentino says. "Students feel excited when, in a medieval or Renaissance history class, they deepen the discussion by sharing their knowledge of French or Spanish literature, or highlighting the vital role of music in royal courts, or talking about an important painting or monument."
The minor in Medieval and Early Modern Studies prepares students for graduate study in the humanities and social sciences, law school, and other professional endeavors, providing a valuable background for work in public history, the public humanities, the digital humanities, museums, libraries, and other cultural institutions.