The Center for Environment & Society has a new series called Edible Education, and it starts the semester with a screening of the film "Farmers for America" on Feb. 13.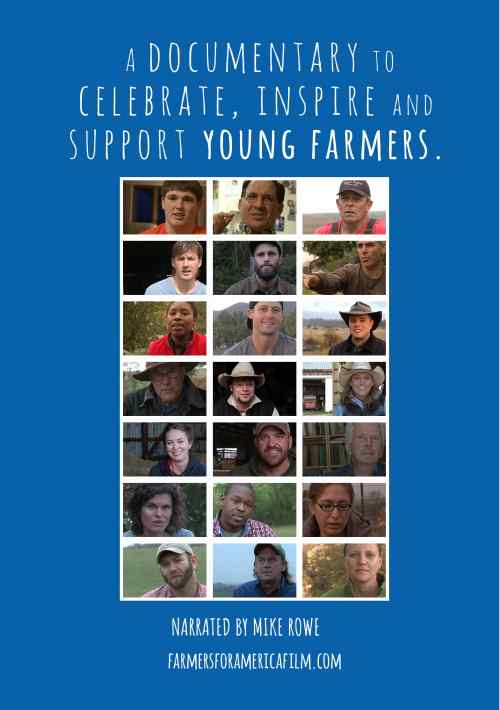 Washington College's Center for Environment & Society kicks off its new Edible Education series with a film screening of Farmers for America on Tuesday, February 13 at 6:30 p.m. This event, in the Norman James Theater, is free and open to the public.
Narrated by Mike Rowe of Dirty Jobs, Farmers for America is a documentary that traces the extraordinary changes coming to America's food system as more consumers embrace farm-to-table lifestyles and insist on knowing where their food comes from. The film follows farmers, young and old, rural and urban, to explore what we all have in common: food.
With the average age of the American farmer at almost 60, and rising costs of land and equipment, young farmers are faced with many obstacles they must overcome. Yet, less than 2 percent of this country's population feeds 300 million Americans three times a day. This film looks at the life of a farmer, how vital and difficult a job it is, and how we put ourselves at risk when we become completely disconnected from our food and the people who grow it.
CES's Edible Education Series was created to develop events focused on food and the environment. The goal of events in the series, whether they are documentary screenings, lectures, or workshops, is to provide opportunities for students and the greater community to examine topics that influence our perception of food's connection to almost everything we do. We have to eat to survive, most of us eat three times a day, yet contemporary food production and acquisition often removes us from the environment. Through events in this series, people can begin to reconnect to the process of food production and the social and environmental aspects that surround this basic human need.
To learn more about the Center for Environment & Society or for more information on this and other events please visit www.washcoll.edu/centers/ces.