Jessica Asch, who uses creative arts and theater as a means to promote healing among groups that have endured trauma, will speak at the College on Nov. 16.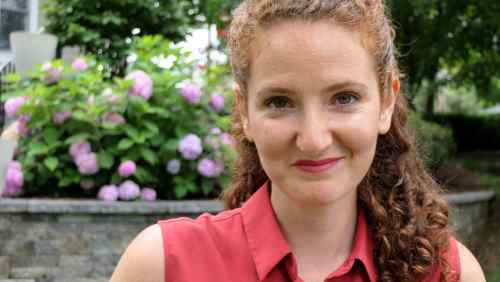 Jessica Asch, a creative arts therapist and drama therapist, will visit Washington College on Nov. 16 to talk about "Healing Collective Trauma Through Creative Arts Therapy."
The talk at Norman James Theatre starts at 4:30 and is free and open to the public. It is co-sponsored by the departments of Art & Art History, Education, Music, Sociology, and Theatre & Dance, the Gibson-Wagner Psychology Department Fund, and the offices of Intercultural Affairs and Prevention, Education, and Advocacy.
Asch focuses on the use of art and theater in her therapeutic work because she finds that trauma often "disconnects you from your body and your emotions and your heart." Drama therapy is one approach that helps people reconnect with themselves and others in their communities.
Asch's practice is based in New York City where she works with a variety of individuals and groups including Holocaust survivors, youth in the juvenile justice system, and veterans struggling with PTSD. Some of her recent work involves contributions to Camp Shine, a therapeutic summer camp for high school students who survived the 2018 school violence at Marjory Stoneman Douglas High School in Parkland, Florida. More information about her work can be found at http://jessicaasch.com/about/