College Life is Twice as Nice for the Osucha Twins
For twins Kaitlin and Zach Osucha, being together in the transition to college life makes everything better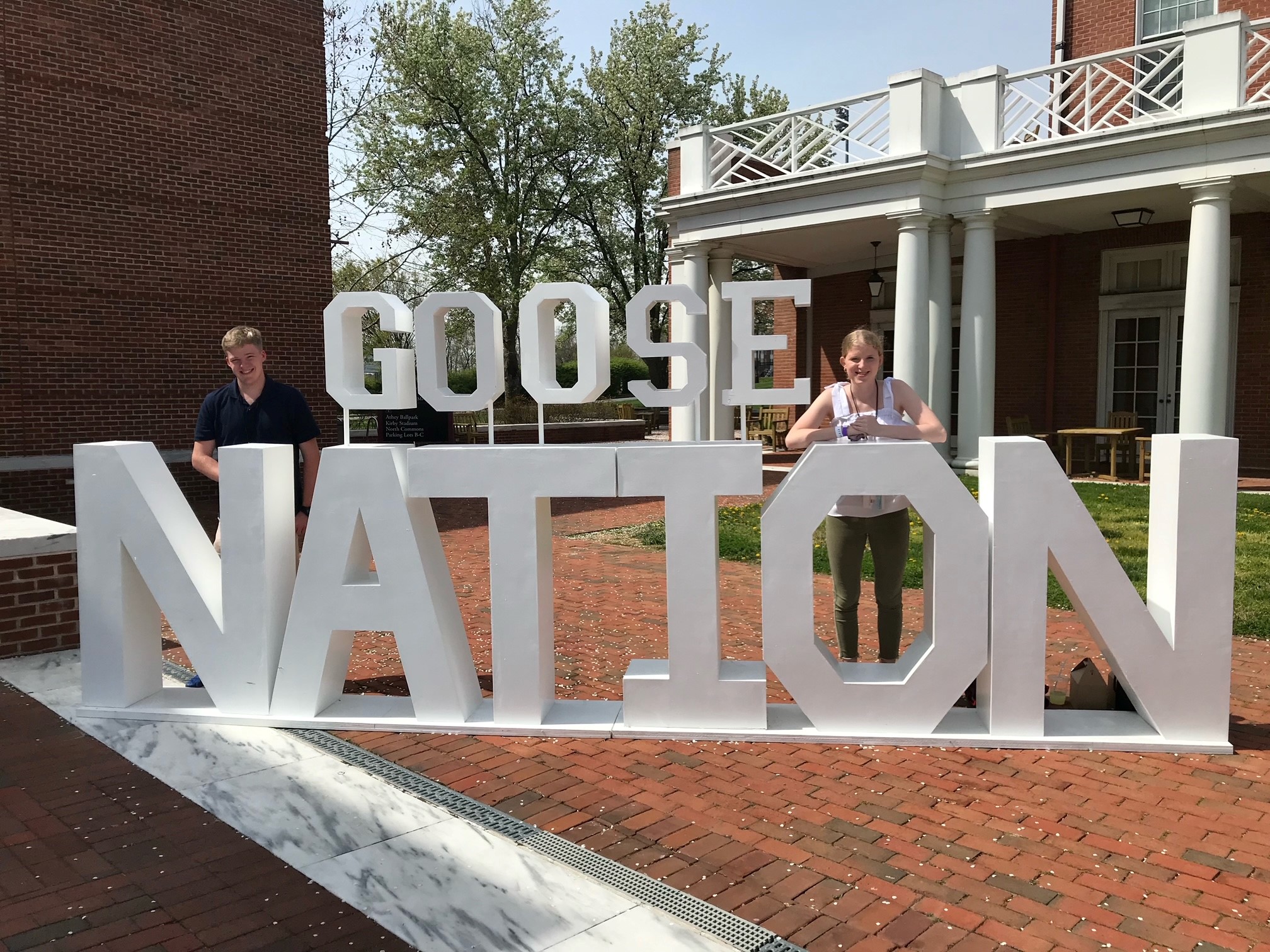 Freshmen twins Kaitlin and Zach Osucha were admittedly a little nervous about leaving home and heading off to college this fall. But they quickly realized that experiencing this transition together just makes life on campus twice as fun.
Having grown up in Chatham, NJ, neither Kaitlin nor Zach knew any other enrolled students before arriving, though Kaitlin got to know her roommate via text messages. "I was a little nervous about moving onto campus," said Kaitlin. "I really thought I'd be homesick."
But by leaning on each other, the duo jumped right into making new friends and seizing on the many opportunities to get involved. Kaitlin in particular credits her Peer Mentor group - led by senior Crystal Jones - with easing the transition, noting that they went ahead and adopted Zach into their group as well.
As for that homesickness? "It luckily hasn't been a major issue," said Kaitlin, who is the older twin by 18 minutes. "Each of us has had our moments, but that's when it's really nice to have each other to talk to." Both really enjoyed and appreciated the full slate of Orientation activities that were scheduled for new students, noting that there really wasn't time during that first week to stop and miss home. "Even if it wasn't Zach, there always someone to hang out with," she said.
The twins have always been close, so when Zach decided on Washington College, the decision became an easy one for Kaitlin. "Once I knew where he was going, I just thought that I didn't want to be away from Zach, because we're just too close!" she said. "Now that I'm here, it's really hard to imagine not having Zach here too. It's just so nice to have a familiar face around."
"Usually twins get split up in school, but we almost always had the same classes, and we have always had the same friend group," added Zach. "So coming here together just made sense."
In their downtime, they play Uno and watch TV together, just like at home. They also spend a lot of time in the library where they get homework done, often in the company of other friends. The siblings live in separate floors of the same residence hall, and while it doesn't always work out, they try to eat all of their meals together. They do have one class together.
As pet lovers – they have a cat and a dog at home – they also enjoyed visiting the Cat Colloquium and have plans to volunteer there. They also just recently experienced another new first together – doing their laundry. "We thought about calling home to ask some questions, but I said no, we can do this," joked Kaitlin.
For all that they do together, the twin also have different interests and are getting involved in separate activities. Kaitlin is very interested in getting involved with the Starr Center, wants to play intramural volleyball and has joined the SGA as part of the Student Life Committee. She is also a Quill & Compass Scholar, and while she is undecided on a major, she is considering either history, psychology or education.
Zach on the other hand already knows he wants to pursue an Environmental Science degree. In fact, he close Washington College in part because of the unique opportunity to participate in the Chesapeake Semester. "As soon as I learned about that, I really wanted to go here," he said.
He has gotten involved with the Student Environmental Alliance (SEA), Campus Garden, Wildlife Conservation Club, and the Compost Club.
They also opted for different Explore programs – Zach chose Water Sports, and Kaitlin chose Making Museums and Making History.
The toughest part about being in college so far for both is time management. "It's a big change from high school," said Zach. "It's not as regimented, so you have to get things done on your own time. You also have to know your limits."
"When we have these choices, I think 'well, Mom would probably want us to do our homework!' And so, we do our homework, and then save time afterwards to hang out with friends," added Kaitlin.
On the flip side, Kaitlin is surprised by all the opportunities there are to get involved, and at how fast she made friends. "My Peer Mentor group was a savior," she said. She's also surprised by all the fun things that Chestertown has to offer.
For his part, Zach is surprised by how good the food is. "I didn't really know what to expect, but it's so good!" he said. Kaitlin was pleased to note that he is now trying to eat healthier, adding fruit to his diet.
For these first-year twins, Washington College already feels like home, especially since they are on this adventure together. "No matter what, we always have each other," said Kaitlin.