The Breadth Between: Washington College art students will present their Senior Capstone Projects in an exhibition opening on April 19 at the Kohl Gallery.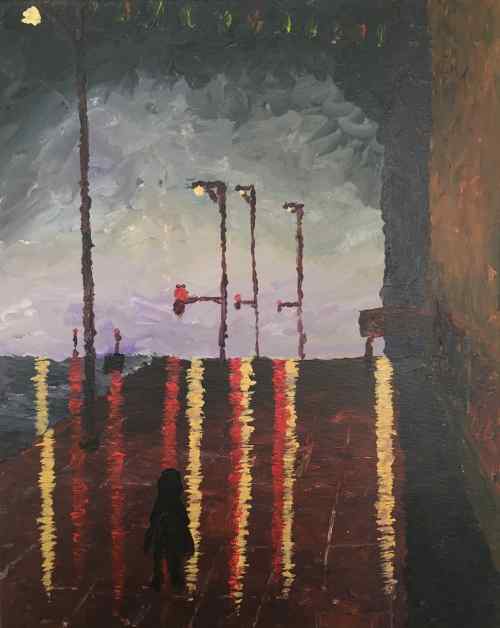 "The Breadth Between" features the Senior Capstone Projects of seven seniors, whose art presents topics ranging from gender politics to cityscapes, and from visualizing inner emotions to investigating the absurd.
Seniors Morgan Bench, Annie Grosscup, Julie Lazer, Austin Maddux, Andrew Poe, Anna Watts, and Qinxuan Zhang, will be on hand from 4-6 p.m. on April 19 to welcome guests to the Kohl Gallery and to talk about their work. The public is welcome.
Breadth is often considered a range or area of knowledge or ability held by a person, but it may also be varied qualities spread between different individuals. This is certainly true for the diversity of gestures and objects made in this exhibition. The title for this exhibition was left unfinished as a gesture of inclusion toward viewers who are considered active participants, extending new meanings and interpretations of what each person has presented.
For more information, please contact Renee van der Stelt, interim director, Kohl Gallery, at rvanderstelt2@washcoll.edu.